La Wien: Calling Cairo's Coffee Lovers
Sheraton Buildings (Masaken Sheraton)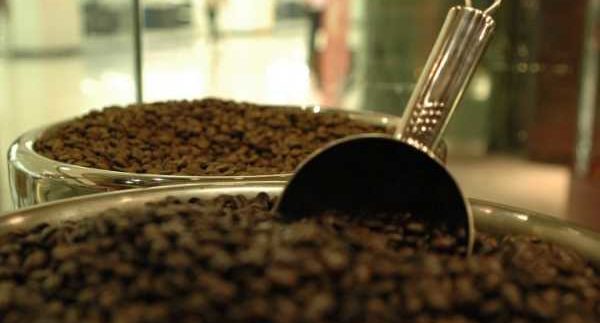 If you're
anything like this reviewer, a quality cup of coffee might be one of the
sweetest, simplest things that life in Cairo
has to offer. From the history of the blend's origin to the smell of roasting coffee and the
complexities of its taste; there's something about that mug of liquid that can
plaster a contented smile on your face every time.
Coffee shops
around Cairo such
as Starbucks and Greco have been ever-so-kind to offer whole bean and
grounded coffee for purchase. While this concept isn't new, there is a new
little café gracing the Cairo coffee scene that's managed to take it a notch
above the rest; so prepare your taste buds for a fun and delightful sensory
experience.
Located in Heliopolis and across the
street from the Radisson Blu hotel is La Wien. Originating in Austria, La Wien
prides itself on its European expertise stemming from the owner's years of experience
in the coffee bean business.
Here, you can
settle in for a hot, customised cup of Joe upstairs in the sleekly designed café;
but that's only if you make it past the entrance where machine after machine is
lined up, ready to disburse your bean of choice. Sampling is available and
there's little chance of escaping La Wien without bringing home some beans of your own. Beans
are ground to your choice of consistency and each machine's label includes the
bean's acidity, strength and flavour.
The beautiful
beans available include roasts from Kenya,
Ethiopia, Brazil and Ecuador. The Kenya AA and a
few others come at a hefty 200LE for a 1/4 kilo, the majority rang in at 45LE;
very comparable to the rest of Cairo's
coffee chains. Our chosen picks were the Mexican maragogype, a hybrid size of
beans that contain hints of vanilla, maple, caramel and hazelnut; it's an easy
cup and slightly sweet. The Tanzania
pea berry hails from Mount Kilimanjaro and
tends to have a more full-bodied flavour.
The wait staff is
attentive and allows you to take your time, sniffing each bean and taking a
bite when your senses can't take it anymore. La Wien is a must if coffee is on
your love list. For more information, check out their website.