Little Shop Around the Corner: New Café & Pastry Shop in Zamalek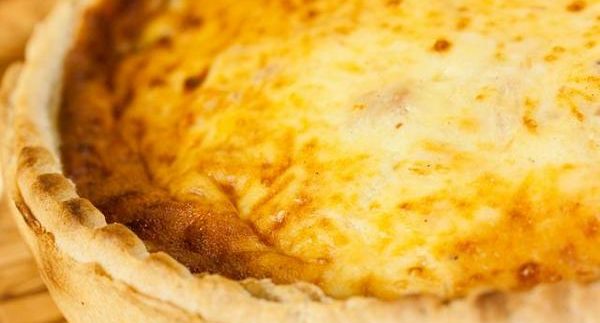 We won't keep going on and on about new places opening up in
Zamalek because we might just lose our breath doing it. More
and more venues are popping up and honestly, it's pretty cool. So, for now, let
us focus on the café and pastry shop Little Shop Around the Corner on Mahmoud
Azmy Street.
Mostly orange and black, the décor is quite modern and bit
stark. Literally a little shop, it has a small counter looking out onto the
street with about three or four stools to sit on. Two blackboards on the wall
by the cashier list the available items and their prices, while a long counter
holds the cashier, a display fridge and their baked goods.
Little Shop Around the Corner offers a large selection of
breakfast and midday snacks that include sandwiches, salads, quiche, muffins,
pies, cookies and more. Catering to the morning commuters, the café has a
selection of coffees such as Macchiato (10LE), latte (16LE) and white coffee
(5LE) – they offer soya milk too. They also have milk shakes where a medium one
will cost you 16LE and a large one 20LE.
The sandwich choice includes varieties such as an egg salad
(18LE), smoked beef with cheese or tuna with cream cheese (22LE). Salads included
a creamy pasta salad, a green salad and a chicken with pineapple one
(24LE). Apart from the typical café friendly
dishes, the Little Shop Around the Corner also offers sausage rolls and what
they call 'hand pies' with cheese (10LE), meat (14LE) or vegetable (11LE)
fillings. There are pretzels and Laugen bread for 5LE and a large selection of
sweet snacks including cookies (8LE), puff pastries with apple filling and
spice cake.
Wanting to try a little bit of everything we eventually
settled on the tuna sandwich, pasta salad, cheese quiche and banana bread. The
sandwich came in a firm, dense sort of baguette that tasted fresh but might
have fared better with a strong cheese. The tuna mix itself was good, but if
you don't like onions than this sandwich is not for you. The quiche's cheese
filling was tasty and satisfactory but its crust was a little on the doughy
side.
The pasta salad looked tempting with a mix of orecchiette pasta, red beans, peppers and
cheese in a mayonnaise sauce. While the ingredients are a good combination, the
salad lacked tang and tasted overwhelmingly of cream sauce. The banana bread
was well moist and did not disappoint flavour wise.
Going into Little
Shop Around the Corner we were rooting for them. There's something charming
about it and how neat and tidy its approach is. We are not at all ready to
write it off as 'not good enough' because their effort and approach is much
appreciated. Considering that they have literally been open a few days, the few
tweaks needed to take their dishes to perfection are no doubt around the corner.