Monginis: Dried Up Pastry Shop in Zamalek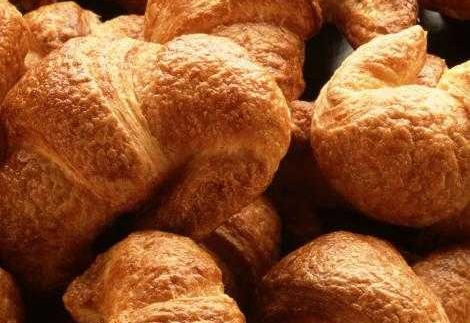 Life in Cairo
can be pretty sweet, that is; if you know the right bakery. While pastry brand Monginis may deliver to
your home; sadly they don't deliver much in the way of flavour.
The Zamalek
branch of Monginis is located on Ismail Mohamed Street on the Street level of
the Jeddah Towers. Within walking distance of Mandarine Koueider, Rigoletto and
El Samadi, the shop's unfortunate location may contribute to the lack of customer
traffic inside. This reviewer's speculation that some of the sweets in the
display counter suffer from this low turnover was unfortunately proven to be
true.
Monginis does
have a wide selection of products at reasonable prices compared to some of
their competitors: Oriental sweets, chocolates and ice cream, as well as cakes,
cookies and breads are on offer. Monginis
even has a brand of pre-packaged snack cakes. Expecting a more gourmet version
of what we find at corner kiosks around Cairo, we were disappointed when the vanilla
pound cake (1.25LE) turned out to be bright yellow with a decidedly artificial
vanilla flavour. The cake was light and fluffy, which was nice; but not at all
what you expect from a pound cake– it's named for its weight, not its price.
Croissants
are a bargain at Monginis, starting out at 3LE for the plain variety. Fillings include two types of cheese; white
(3.50LE) and Dutch (4.50LE). Don't
expect the buttery heaven that is a TBS (link) croissant. The croissants here
are flaky; but only barely so. The scant amount of cheese also keeps Monginis
croissants out of the gourmet category.
The selection
of mini-cookies (60LE a kilo) isn't anything to rave about. The blonde
chocolate chip cookies lack any discernable flavour and the same goes for the
coconut bars topped with chocolate and nuts. Only a cookie topped with fudgy
frosting and puffed rice had any real flavour, and the cookie itself was
dry.
Perhaps their
cakes are a better option, such as the ice cream cakes for 72LE with scoops of
ice cream and pieces of chocolate embellishing the top, but from our samplings
at Monginis; we find that the shop's products don't compare with those of its
competitors.