Naguib Mahfouz Café: Quiet Oasis in Khan El Khalili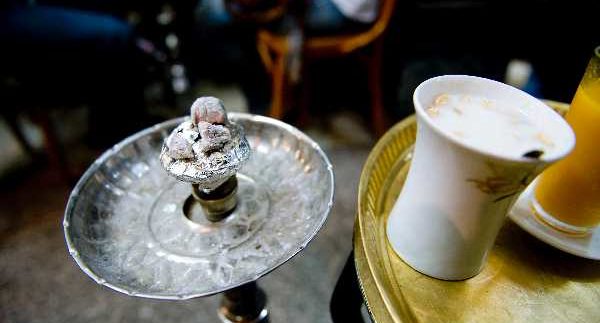 Khan El Khalili certainly isn't
the quietest area in Cairo.
Between hoards of inappropriately attired tourists, packs of vendors endlessly
skilled in the art of creative heckling, and the horrendous parking situation, a
visit to Khan El Khalili is a lively, crowded experience in the heart of the
Capital.
Those who love Khan El
Khalili and return to it time and time again are those that understand the need
for frequent breaks from exploring the endless market stalls. These unshakeable
souls also have another thing in common: their knowledge of one of the Khan's most
tasteful spots: the Naguib Mahfouz Café.
Fishawy's
is all well and good, but located just down the alley from Al Hussein Mosque;
Naguib Mahfouz is an oasis in the midst of Khan chaos. The venue features a
café section, where drinks and shisha are served, while a restaurant section
serves oriental classics. The interiors are in keeping with the oriental flavour
of Khan El Khalili and reflect the best of the area as immortalised in Mahfouz's
classic novels. Service is excellent, menu and drink selections are above average,
and the overall atmosphere is one of impeccable hospitality.
If you're just stopping in
for a drink, choose from local favourites such as karkadeh or sahlab (15LE) and
sample the very popular house shisha. Other refreshing choices include
milkshakes (20LE) and a wide selection of teas: try a classic black tea with
mint or a spicy cinnamon brew (10LE). The café also serves sandwiches and other
snacks for a quick pick-me-up between shopping.
If you come for lunch or
dinner, leave enough time to experience the full menu and enjoy the atmosphere.
Menu options cover oriental favourites: try a mezza selection of green salad, taameya,
grape leaves, tehina, hummus, sambousak, Alexandrian liver or a classic lentil
soup to start with, followed by a mixed grill platter, pigeon stuffed with
cracked wheat or shrimp with rice.
Leave plenty of room for
dessert – with favourites like om ali, rice pudding and mahalabeya made to
perfection; you will not want to miss out. A snack or a meal here for two will
set you back between 50LE and 400LE depending on how decadent your choices are–
bargain hard while shopping at the market and you will have plenty left to
spend on sustenance.
For a classy, hassle-free
experience in Khan El Khalili; be sure to escape frequently to Naguib Mahfouz
Café, where you can experience the charm and appeal of Old Cairo,
Mahfouz-style.