Acai bowls have been trending for a while now, and not just because of their health benefits. These colourful bowls have taken social media by storm with their aesthetically pleasing appearance over the past few years. From the vibrant purple hue of the acai base to the array of toppings, these bowls are a feast for the eyes and the taste buds. They are a healthy and filling breakfast option and a treat for those who love to indulge in aesthetic food options. Whether you're looking for a quick breakfast or a picture-perfect snack, Para Bowls set up a shop in Arkan Plaza Extension to serve up pretty bowls and smoothies all day.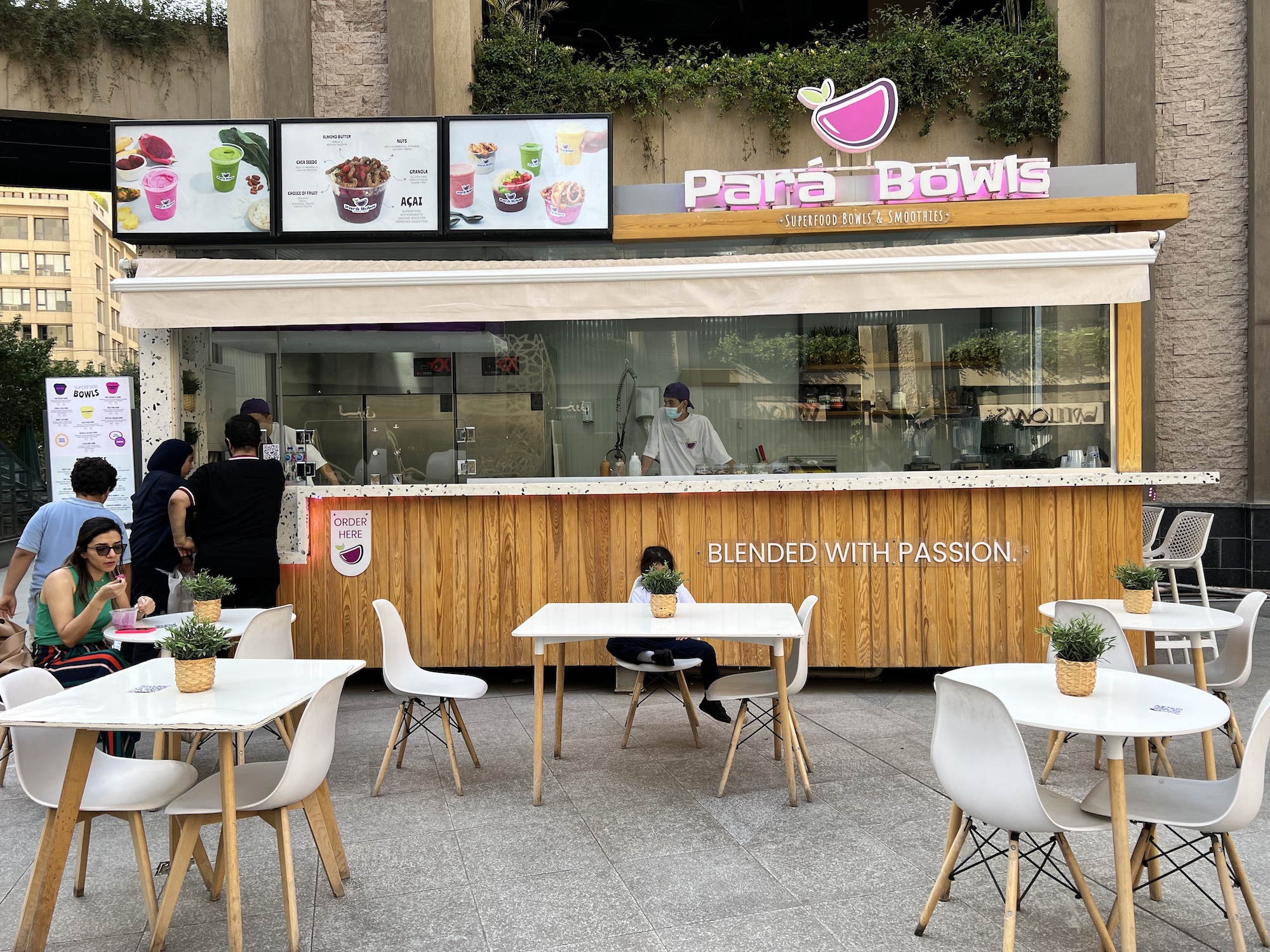 We went for a visit around noon to indulge in some yummy acai bowls, and as we headed to their container, we were pleased to find out that they have two more different bases other than acai. We browsed through their menu options and decided to make our own bowl and get another one that was already a menu item. We got one junior-size Mystical Dragon Bowl (155LE) – bananas, blackberries, cashews, peanut butter, and coconut flakes with a free addition of raw honey, chia seeds, and flax seeds. This mystical bowl was vibrant in every way possible; the colour of the bright dragon fruit really made it an Instagrammable must-try. The mix of seeds, peanut butter, and fruit puree went well together – the mixture of different textures and flavours complemented each other.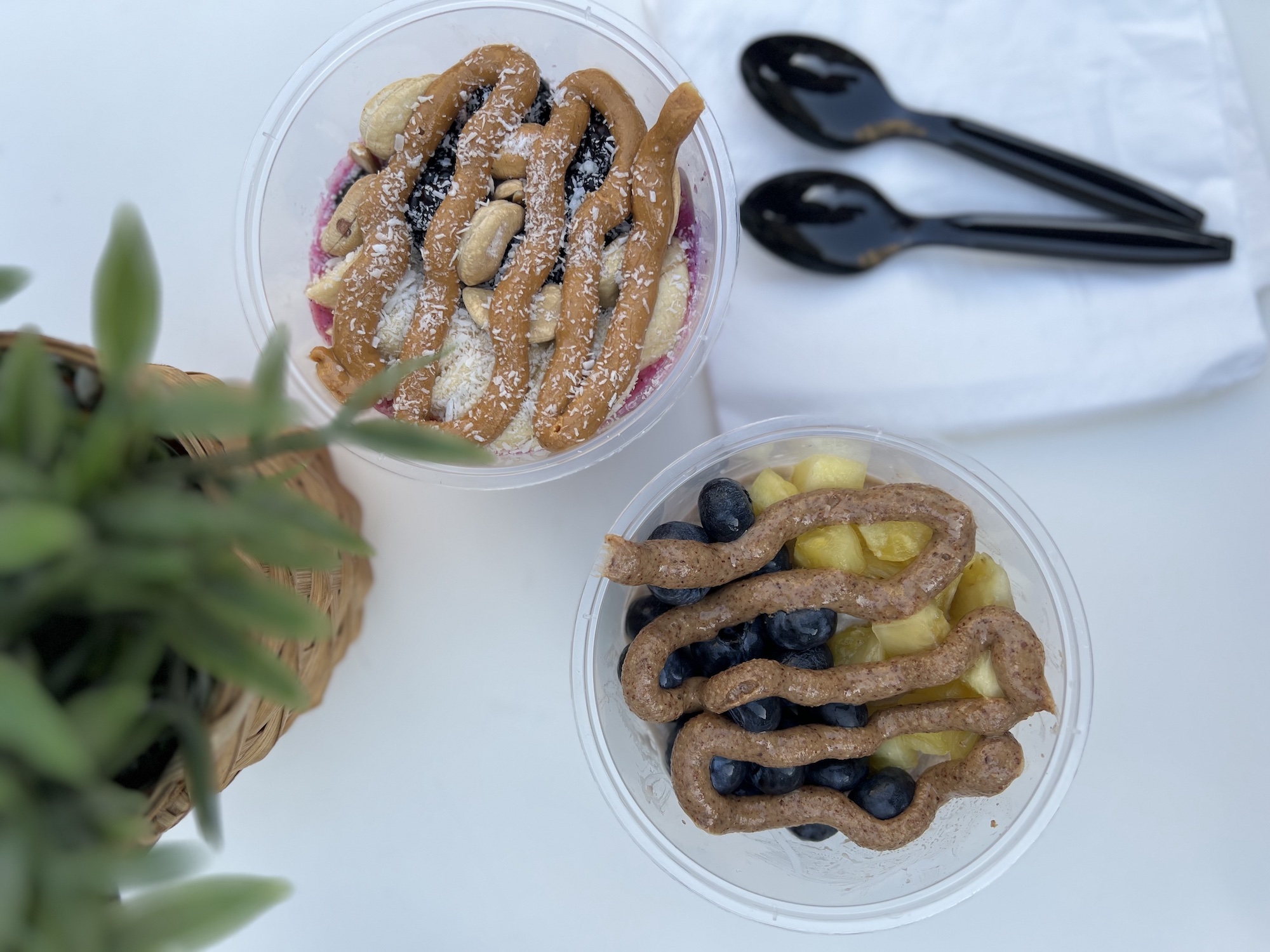 As for the one we chose ourselves, for the base, we got half coconut, half acai in junior size (100LE), and for the toppings, we got pineapple (20LE), blueberry (30LE) and almond butter (20LE). Those, of course, were complemented with the raw honey, chia and flax additions. This mix was enjoyable; the tropical tart yet tasty combination of pineapple and blueberry was refreshing with the acai and coconut blend. A small note for anyone who doesn't like thick textured nut butter, almond butter is probably not for you. We enjoyed it, but it is noticeably thicker and heavier than your store-bought ones.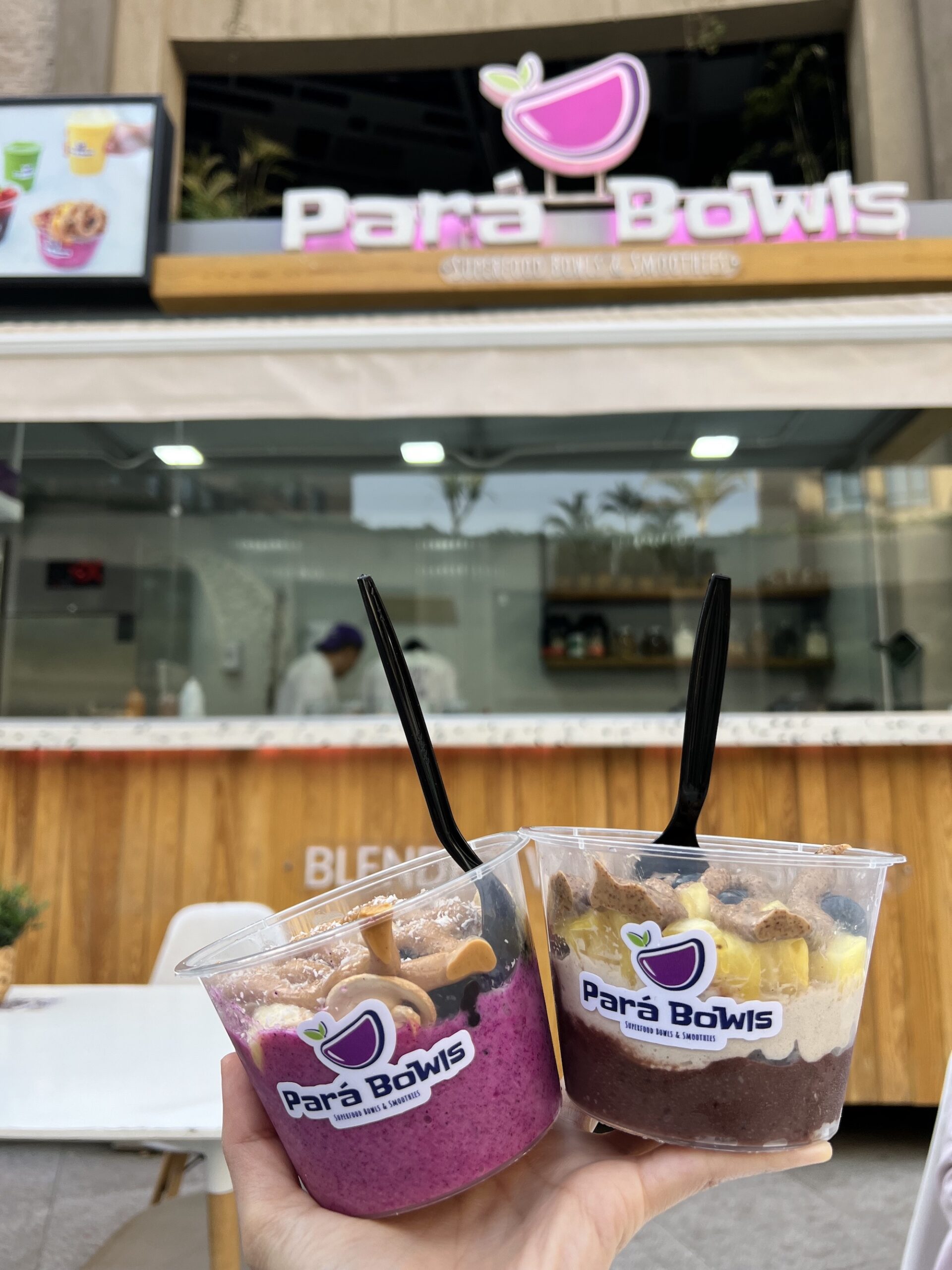 We loved our experience, and if you are a healthy food fanatic, then this picture-perfect breakfast brunch item is definitely for you. This mix could be an excellent healthy alternative to desserts after lunch and dinner. Yes, the price tag on those bowls might be a bit hefty, but the quality is worth it. We didn't get to try their smoothies this time because we were focused on the bowls. However, their smoothies are said to be sugar-free and ice-free so we might give them a try next time around.