Pool Bar: Waterfront Lounging
Intercontinental CityStars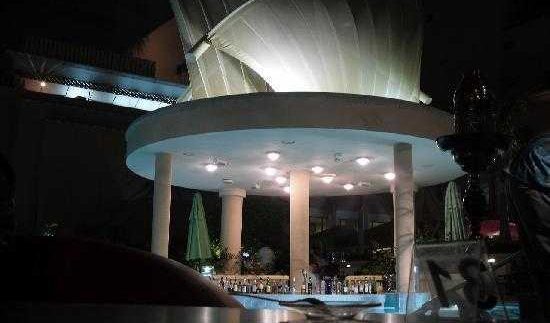 The madness of CityStars can make even the most calm and collected shopper run for the nearest exit, and the poolside lounge at the Inter-Continental hotel offers one of the most novel and relaxed atmospheres in which to seek refuge.

Here's what sets it apart: brightly coloured bean bag chairs, open air, and the pool shimmering in the glow of the hotel. You may not be accustomed to plopping yourself down in one of these awkward bean bag creations, but the waiters are always willing to help. Unfortunately, this can be even more awkward, as you fidget nearby while a waiter goes through an elaborate ritual of shaking and patting the pillow, before holding up one end and commanding you to sit. What usually ensues in my case is a battle between person and bean bag, as the carefully achieved balance is inevitably thrown off, and you sink lower, and lower, and lower…but aside from the feeling that the bag has a mind of its own and is trying to consume you, the Pool Bar is full of evening pleasantries.

Just please keep in mind that getting up is an ordeal unto itself, so if you arrive at your table after everyone is properly situated, behoove your companions to remain seated during your greeting.

While the overall atmosphere is peaceful, there is an overlooking hotel venue that sometimes flashes irritating disco lights to the background of an echoing nightclub beat, which can hamper the mood. It should also be noted that this is a place for light desserts, drinks and shisha only, so the choices of hot and cold refreshments, from teas to juice cocktails, make the 60LE minimum seem a bit much if you're not partaking in the extensive bar choices. Cappuccino, hot chocolate, espresso, mixed fruit cocktails and fresh juices can be found on the menu, along with a few cakes and sweet snacks. Still, this laid back lounge comes recommended for a relaxed soiree.