Pottery Café Heliopolis: Outdoor Dining and Shisha Lounge Retreat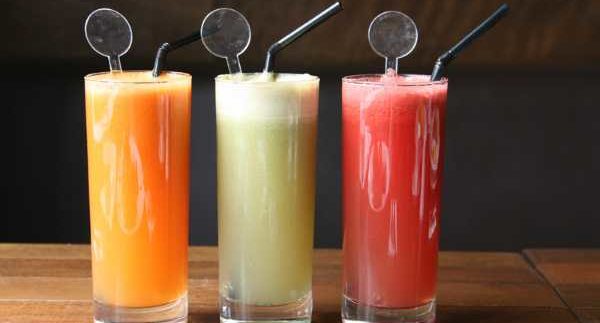 Sometimes there's nothing better than a fresh juice and a great shisha at a comfy outdoor lounge. Unlike its other branches in Downtown and Zamalek, Pottery Café in Heliopolis has a very large outdoor space that is completed shaded. It's also on a quiet street; providing a peaceful retreat for diners to enjoy all that Pottery Café has to offer.
Pottery Café consistently serves up good food, fresh juice and a great shisha. A Pottery Café favourite is the vegi-beef pizza, which is piled with onions, peppers, tomatoes, olives and minced meat. It is perfectly baked, positively delicious and so filling. It's great for one starving appetite, or for two people to split as a snack.
Healthier options for dieters and vegetarians are also available. Try the courgettes with coriander entrée: it's a very generous portion of vegetables with a portion of rice on the side. The coriander soaks perfectly into the courgettes for just the right amount of spice, making it a fresh and feel-good meal.
If you're in the mood for something savoury and not too filling, try one of the baked potatoes. The cheese and herb baked potato is best; it comes fresh from the oven with melted cheese inside and out, while the parsley keeps the heavy side-dish feeling fresh.
Don't miss the fresh juices at Pottery Café. The watermelon juice is definitely worth a try: it's not too sugary and mostly tastes like you're eating a big chunk of juicy watermelon. It's very refreshing and perfect for Cairo heat!
And finally, what's a review on Pottery Café without mentioning their shisha? Pottery Café has a diverse shisha menu with lots of exotic options. Forget the old apple and cantaloupe shishas; try their more exotic flavours like premium grape and coconut.
As for cost, Pottery Café is mid-range. Two entrées, juices and a couple of shishas will cost around 175LE, including service charges. Pastas and pizzas average around 25LE, healthy options and baked potatoes are around 20LE and shishas cost around 15LE, including the cost of the lay.
All in all, Pottery Café in Heliopolis is a great place to spend a quiet afternoon with some friends, enjoy some good food, drinks and fresh air.