Pottery Café: Local Chain with a Classic Twist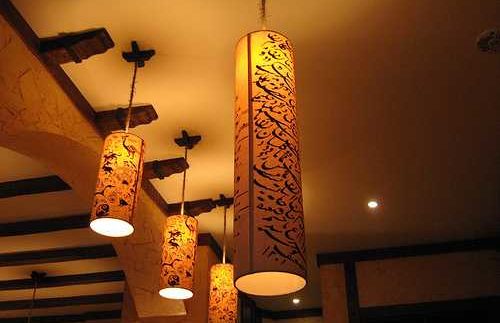 Fighting over outside street-side tables isn't exactly my idea of a pleasant night out but this café situated in a prime spot on Zamalek's corniche inside Oum Kalthoum's former 1920s mansion is said to have the city's best shisha, and the outside seating is where it's at if you don't want to collapse from smoke inhalation.

Unfortunately, after waiting too long one chilly night my patience expired and we opted to explore what the second floor had in store. Bad idea. Sitting next to a family cloaked in smoke and with whining children, we attempted to crack the windows open to no avail until the server came and managed to swing the only movable pane to one side. I'm pretty sure the heavy veil of smoke combined with the lack of oxygen contributed to my feeling nauseous the next day.

Regardless of the poor ventilation, their menu did look tempting and next time I'll be sure to order some food to go along with my drink and shisha. For the night though, sticking to libations was enough and their lime and mint juice with apple shisha was a nice end to a long day. My friend's orange shisha, which to me tasted of sickly Fanta, went over well with him at least.