In recent years, there has been a global phenomenon surrounding the love and appreciation for speciality coffee. This worldwide coffee culture has not only impacted the way people enjoy their daily caffeine fix but also transformed the way Egyptians view and appreciate this beloved beverage. Gone are the days of simple instant coffee or generic brews – today, Egypt is embracing a new era of coffee excellence. From artisanal cafés to dedicated roasters, the country is witnessing a coffee revolution that celebrates quality, craftsmanship, and the pursuit of the perfect cup.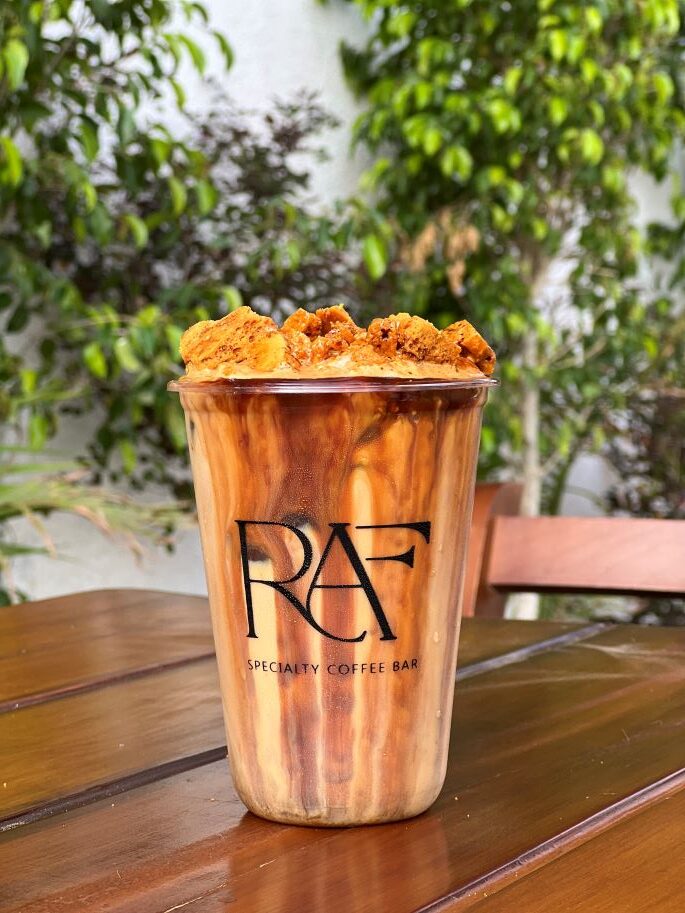 In our own journey of finding that perfect cup, we found ourselves heading to Arabella Plaza to try the cosy new nook everyone has been praising. As we stepped into Raf Specialty Coffee Bar, we were instantly captivated by its stunning décor, impeccable beverage selection, and outstanding service. Nestled in a quiet yet busy corner of the city, this coffee bar offers an experience like no other. As soon as you enter, you are greeted by the tantalising aroma of freshly brewed coffee and the soothing ambience of soft music. The attention to detail in the décor creates a warm and inviting atmosphere that settles you in to savour every moment. One standout is their signature drink, the Iced Honey Buzz Latte (EGP 95) – which was the reason for our visit. This exquisite concoction combines velvety steamed milk, a shot of rich espresso, and the sweetness of fresh honeycomb. The result is a harmonious blend that dances on your tongue and leaves you craving more. Another must-try we got was their Chocolate Chip Mocha (EGP 90), crafted using real Belgian chocolate chips that slowly melt into the espresso, creating a luscious and decadent chocolate experience that will satisfy even the most discerning chocoholic.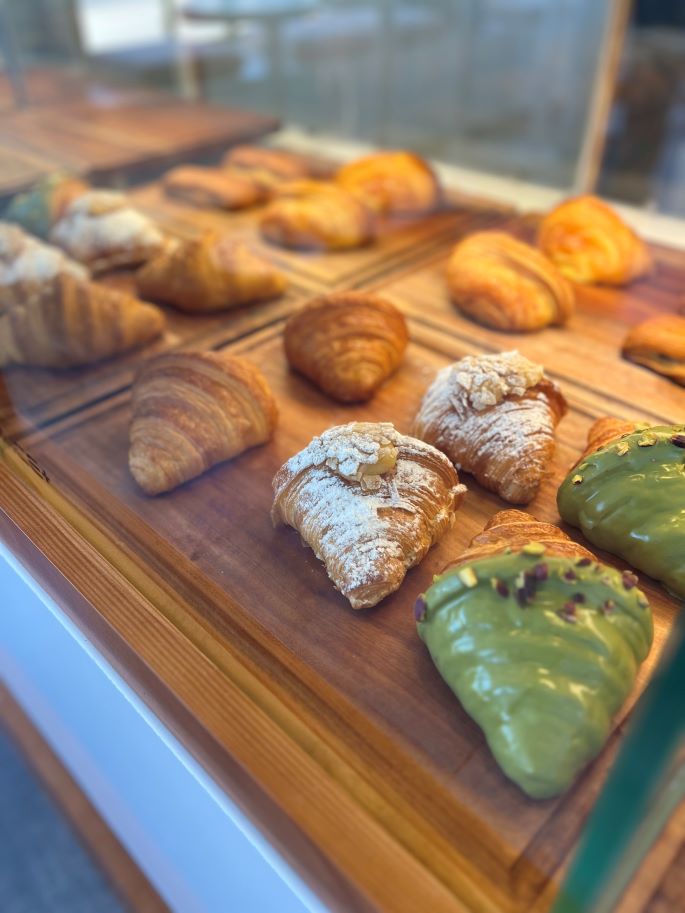 As we explored beyond the coffee bar, we discovered that Raf Specialty Coffee offers more than just great drinks. They go the extra mile to cater to their customers' needs. Enjoying a sunny day? Take advantage of their outdoor area, which is not only pet-friendly but also a perfect spot to bask in the sun while savouring your favourite brew. And if you're looking for a refreshing detox, their complimentary detox water is available in various flavours depending on the day, providing a healthy hydrating option that matches their vibe perfectly. To complement the yummy beverage selection, their fridge display is filled with mouthwatering treats that look freshly baked, tempting you with their delicate aroma and irresistible appeal. We didn't try their bakery items this time because we were quite satisfied with our drinks, which felt like dessert. Overall, the experience at Raf Specialty Coffee is nothing short of exceptional. From the moment you step foot inside, you're enveloped in a world of beauty, quality, and passion for the art of coffee. The friendly and knowledgeable staff adds to the ambience, ensuring that every visit feels like a personal invitation to embark on a delightful coffee journey. Though relatively new to the scene, Raf has already shown immense promise and potential, leaving visitors eagerly anticipating what they have in store for the future.