Rigoletto: Tasty Cheesecake in Cairo
El Yamama Center, 1st Floor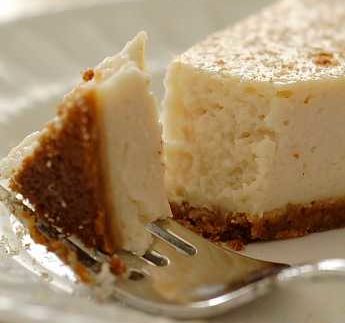 With so many ice cream and dessert shops scattered throughout Cairo, there is often heated debate at the Cairo 360 office over who
can best satisfy our sweet tooth. While Mandarine
Koueider and imported brands of ice cream go head to head, we realised that we
were leaving one of our favourite ice cream and cake shops out of the mix. Proving that freezers aren't just for ice
cream, Rigoletto makes one of our favourite guilty pleasures in Cairo: the frozen
cheesecake.
For 80LE, Rigoletto's cheesecakes are smooth and creamy, with a crunchy
biscuit crust lining the bottom. The cake itself is as a cheesecake is meant to
be: not overly sweet; a little on the tangy side from the cheese. For those of
you that love pure sweetness in your desserts; don't fret: Rigoletto deliver
their tasty cheesecakes with a side of chocolate sauce to be generously
drizzled across the top of each dense slice. We recommend keeping these cakes well chilled, if not frozen, to get the
full effect of Rigoletto's specialty.
Cake coolers are also filled with ice cream cakes in two different
sizes. The smaller size ranges in price
from 60LE to 80LE, while a large cake is sold for 100LE. The cakes come in several flavours, are
expertly moulded and add a festive touch to any celebration. In addition to the decadent selection of ice
cream cakes and cheesecakes, Rigoletto also sells two traditional American
dessert options: carrot cakes and apple pies are sold for 65LE and are (just
barely) healthier than their other delicious offerings.
Rigoletto offers delivery to surrounding neighbourhoods and each cake is
brought to its destination in a large white Styrofoam cake box to keep it as
cool as possible. If you're in the mood
for just a single portion of Rigoletto's treats; stop by one of the eight
branches; including Yamama Centre in Zamalek and next to Maadi Hotel in Maadi.
A slice of the famous Rigoletto cheesecake will cost 10LE, while a single
serving of apple pie is a delicious 7LE well spent: the pie closely resembles
an apple crisp in a round foil bowl topped with crumbled biscuits and brown
sugar.
Rigoletto's ice cream counter offers a limited selection of flavours,
but what they lack in quantity; they make up for in quality and
creativity. Although strawberry ice
cream was not available at the time of our review; both cherry with yogurt and
mandarin orange were available and had tangy, sweet fruit flavours.
Our favourites included rice pudding ice cream; with the toasted rice
adding a sweet nuttiness to the creamy dessert, and vanilla copper pot, which
has ribbons of caramel, brown sugar, and crushed biscuits. For 5LE a scoop in a crispy waffle cone, Rigoletto's
ice cream may be the sweetest deal on offer.