Rubaiyat el Khayyam Café: Enjoy Zamalek at Street Level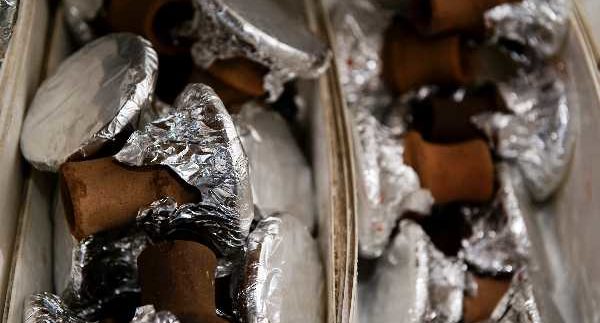 The charm of sitting at an authentic Egyptian ahwa is that for a few
hours, you are one of the people. Don't worry, we won't launch into an
egalitarian song and dance about how we're all the same beneath our skin and
beyond our wallets; but that's not what an ahwa is about. These aren't places
to see and be seen. The ahwa as Egypt
knows it gives us the privilege of sitting with regular folk,
enjoying Om Kolthoum; drinking some tea and talking politics, sports or even
cracking a few colourful jokes.
For the neighbourhood of Zamalek, venues that cater to salt of the
earth clientele have been disappearing slowly for years; a case in point is that there
are few foul and taameya shops left in the area. However, there still remain a
few pockets of resistance; the best of which is the Rubaiyat El Khayyam on 26th July Street.
However, there are drawbacks: though the ahwa itself has a great
location on 26th of July Street,
parking is non-existent (after all, this is Zamalek). Also, sitting on the curb
means that you're not just inhaling shisha smoke; but also inhaling the exhaust
fumes from the cars driving past on what is arguably Zamalek's busiest main
street. During the day, there aren't any chairs set out on the curb, and
seating is limited to the small space inside, from which the shishas and drinks
emerge.
The clientele is comprised almost entirely of seasoned regulars, and this
reviewer was on the receiving end of an attitude that could be charitably
described as gruff. It was only after making an effort to connect with the
waiter (over football no less) that this reviewer was accepted and afforded
smiling service. And the menu is cheap– limited, but cheap: hot and cold drinks
range from 1.75LE for a tea to 4LE for fresh juices, while edible titbits like
Danishes and mini-pizzas are similarly priced. Shisha costs 2LE for meassel tobacco
and 3LE for apple-flavoured tobacco. There are no other flavours; so don't ask
for vanilla-cinnamon lest ye be judged.
Ahwas are best enjoyed late at night after partying or hanging out to
unwind, and Rubaiyat El Khayyam is no different. Female patrons would certainly
be welcome, but only if they allowed themselves to accept this decidedly
un-chic venue for what it really is: honest.