Sahar El Layaly Restaurant and Café: Basic Shisha in Mohandiseen
32 A Esraa El Moalemeen St. Lebanon Sq.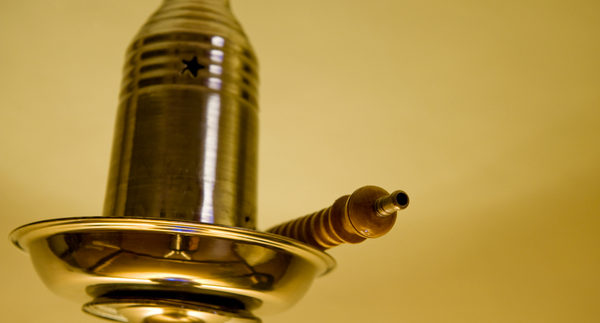 Located on Esraa
Street near Lebanon Square, you'll find the lantern-lit doorway of Sahar El Layaly Restaurant and Café. Classic poster art images
line the wall, including everything from kitschy flower vases to pre-colonial
city themes.
While Mohandiseen is anything but short on shisha joints,
quality and customer service are often lacking; leaving your spontaneous meet-up
filled with disappointment. Sahar El Layaly not
only makes a quality shisha; but with no minimum charge, it's a new convenient
option for all shisha lovers in Cairo.
Note: if smoke bothers you, keep out. The equation of poor
ventilation and a slew of water pipes lead to a lack of fresh air. At first glance, the drab atmosphere might keep you at bay but once
seated, it doesn't take long to get cosy.
Sahar El Layaly's menu consists of appetisers and main
courses including sandwiches (15LE to 30LE) and meat platters (30LE to 45LE) as well as
salads and desserts. However, at our time of visit, the kitchen was being rennovated and food was not available.
The drinks menu is rather extensive, including fresh juices
(around 10LE) and cocktails. Seeing as how we were looking for a
little caffeine high, tea with mint and a cappuccino were quickly chosen. For
5LE, the tea came served with an overzealous amount of fresh mint leaves, which
automatically made us happy. Though the cappuccino's foam was topped with a
heavy layer of Nescafé grains, the coffee itself went down smoothly. Served in a
dainty hand-blown pottery cup with a sugar bowl to match, the drink managed to
redeem the drab atmosphere
As for shisha, they definitely know the ropes. For a
reasonable 6LE to 8LE, flavours include your standards as well as cantaloupe and a
few other fruits. Not only was the shisha well-attended to; but it also had just the
right amount of taste without overpowering the tobacco.
When it comes to Sahar El Layaly, it's the definite go-to
place if you are looking for a basic shisha and a hot drink. If the kitchen is open, check it out; you might be pleasantly
surprised.