Second Cup: Unique & Fresh Options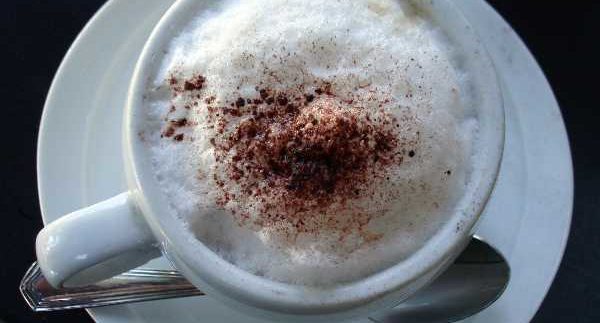 Cairo certainly
is not struggling for lack of coffee chains, and we all have that chosen place
that we fancy swinging by and grabbing our favourite drink of choice.
Canadian coffee chain
Second Cup isn't new to Cairo's coffee scene, but while their branches are only
found in Mohandiseen and Maadi, they're less busy than other coffee places and
their patrons are usually regulars. Second Cup's branch on Road Nine in Maadi
is a small, quaint venue and after going once or twice, the staff have your
drink memorised down to the tea.
Second Cup offers
unique speciality options that are not your standard in Cairo and have left us
coming back for more; time and time again. If you are a green tea advocate, the
green tea latté is to die for: at 21LE for a medium size, the latté is mixed
flawlessly with your milk preference and topped with the perfect amount of
foam. They also offer camomile and a tasty Chai latté as well.
While the green
tea latté is our favourite, Second Cup boasts that their traditional lattés are
made with perfection, and include a finely pressed shot of espresso.
Seeing as how the
sun is getting stronger by the day, cold caffeinated beverages may be on your
mind. While any of their hot drink selections can be made cold, their creamy
fruit smoothies (23LE for a medium) including peaches n' cream, and coffee
chillers are perfect for a blazing hot day. They're quite filling and heavy on
the calories but make for an easy breakfast substitute when you're running low
on time. Somehow, they manage to make something as simple as a steamed cup of
milk taste heavenly; we suspect they add a little vanilla into their milk
steamer (12LE for a medium), and you can add an additional flavour. It's
simple, healthy and a welcome hot comfort drink on a cold night.
A range of food
options are available including blueberry muffins (approximately10LE), which
are tantalising, after being zapped in the microwave for a few minutes. Try
their chocolate muffin, which is not only covered in a thick chocolate sauce
but is also filled with it. Ask them to heat it for you and make sure no one
sees you eat it, as your mouth, hands and shirt will most likely be smeared
with heavenly chocolate. Brownies and Croissants are also by their side,
staring at you from the pastry case.
Second Cup also sells
a variety of boxed teas and whole bean coffees, including coffee from Latin
America and other regions, if you can't go without your daily fix at home. Try
their almond-flavoured ground coffee (around 50LE per kilo), which they grind
in front of you, while their Colombian ground coffee may be too sharp for some
people's tastes.