Simonds: Serving Downtown Cairo Coffee Since 1898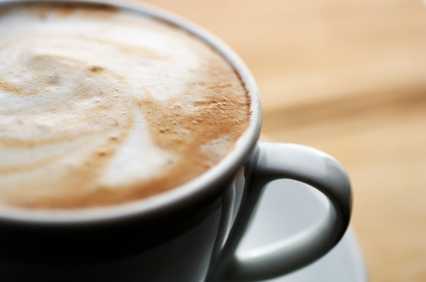 What
self-respecting Cairene doesn't love a well-made cappuccino every now and then?
That delicious foam that should be covering the top third of the glass is the
best part; providing some light refreshment and a little avenue for that coffee
to come rushing through for our favourite pick-me-up.
Unfortunately
and for some obscure reason, most cafés in Cairo seem to struggle when it comes to the
foam issue. When we heard rumours that Simonds Café made one of the best cappuccinos
in town; we had to try it out.
Open since
1898, Simonds Café is renowned for its lavishly decorated party cakes and yes, for
its delicious, foamy cappuccinos. While there are three branches in Cairo including its spot
on 26th of July Street in Zamalek, its Downtown branch is a little less known.
Located on Sherif Basha Street
in Downtown, the café's faded signage and drab decor have definitely seen
better days, when it was at the top of the café totem pole in Cairo. Though it has kept up with the times
by offering Wi-Fi internet, you have to pay to use it.
Oriental
pastries and cakes are displayed in cases at the entrance, though nothing
seemed to look appetising or exceptional upon first glance. For 2.50LE, a
small, greasy croissant was flaky and buttery, though disappointingly with a burnt
underside.
If you
choose to have your coffee inside the café, there are only two tables,
positioned in front of a big screen TV. The coffee menu is very straight to the
point with no flavours or skimmed milk available.
Our cappuccino
(7.25LE) seemed promising at first glance, but where was the foam? The foam barely graced the top; leaving us instead with
a latté gone wrong. Though it's cheap, the coffee seemed to taste more like Nescafé
than an authentic grind.
Sodas cost
4LE, while a latté goes for 9LE. A fresh juice machine was also spotted but the
only fruit around was lemon.
Disappointing
it may be, but if you happen to be in the Downtown area and need a quick cup on
the go, it's a no-frills type of café and could be rewarding in its own way.