Soliman Pasha: Juice for the Masses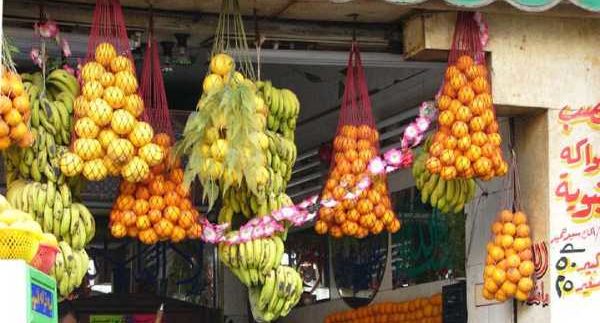 Downtown's Talaat
Harb Street is home to an endless stream of pedestrians from morning to night.
While the area is definitely not running low on street food or juice stands,
knowing what's available can help narrow down the amount of sensory overload that
you may experience on your way.
Soliman Pasha Juice
Stand neighbours with Felfela's takeaway outlet, making it nearly impossible to
miss. While it's nothing more than a simple shop, with a few chairs and tables
as a resting point; their juice options are only available in-shop, so take a
few minutes and sip it down.
The decor's
eclectic mix of still-life drawings and over thirty lanterns hanging from the
ceiling should keep your eyes occupied while your juice is being prepared. What
originally caught our eye was the stand's streetside sign announcing that they
serve pomegranate juice! Sadly, we've been let down everytime we ask for it; as
they never actually have it.
Regardless, other
juices are on tap, ranging from guava with milk to your standard strawberry and
orange options. For approximately 5LE, the banana with milk is a soothing,
creamy choice when regular juice doesn't seem to be what you're after.
For a few LE
more, the fruit cocktail is a little heavier and filled with a mixture of milk,
strawberry and orange as well as banana; all of which are topped off with a
scoop of ice cream. It can easily be a meal in and of itself, and is a
refreshing way to escape the hot pavements.
While the juice
stand isn't ever short on staff or friendliness, the sign outside must be a few
years old; as the juices are listed as cheaper than what you end up paying. We
could only guess that by the number of lanterns hanging inside, the electricity
bill forced the prices up.
If you're looking
for a convenient place to stop by for a fresh and cold drink, check out Soliman
Basha the next time that you're in the area and know you'll get a good cup.