Soufflé: Zamalek Sweet Spot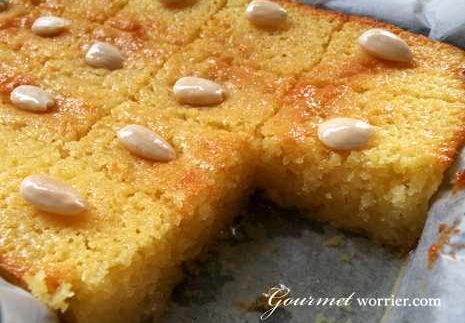 A good
neighbour is always available to lend you a cup of sugar. On the island of Zamalek, sweet shop Soufflé knows what
being a good neighbour is all about.
While some
sweet shops specialise in oriental treats, ice cream or chocolate cake; Soufflé
has it all. The large shop is packed with several coolers, a central counter
and shelf-lined walls all loaded with sugary delights.
One section
of baskets is brimming with bite-sized goodies of both the oriental and western
persuasion. Tiny, crunchy tartlets filled with cashews, little chocolate-covered
sandwich cookies and petite shortbreads with gooey apricot centres are just a
few of the mini-treats in this section. Sold by weight, you can mix a bunch of
your favourites for a tasty and colourful cookie platter at 70LE per kilo. For
bite-sized savoury snacks, take a peek behind the gateau counter, where a slew
of breadsticks and crackers in varying shapes with seeded toppings go for 26LE
to 30LE per kilo.
The centre
of the shop is devoted to a high counter, where traditional oriental sweets are
on display. Soufflé's selection includes
traditional basbousa for 30LE per kilo– expect to pay more for the crunchy nut
toppings– and konafa stuffed with pistachio for 140LE.
A
refrigerated display of Soufflé's cakes and tarts showcases the shop's gourmet
side. A number of beautifully designed cakes are available, including one
covered with glistening peaches (120LE). Even better is the counter just next to this cooler, where chic single
servings of a variety of cakes and tarts are sold.
One in particular features a
double layered crunchy crust beneath a decadently rich layer of thick chocolate
mousse which is topped with a combed design of dark and milk chocolate sauce. Another
delightful option had a spongy white cake base topped with mounds of pastry
cream and finished with pineapple, peach and kiwi. The sweetest part about
these desserts is the price. At 9LE per piece, these gourmet treats are as nice
on your wallet as they are on your tongue.
Soufflé delivers to the Zamalek, Mohandiseen and
Dokki neighbourhoods, and although they don't cater; they do have a nice
selection of dyed, fruit-shaped marzipan and lots of chocolates and candies in
elegant wrappers that would make excellent favours for a party or a wedding.
And while there isn't a single soufflé to be
found in the store, their selection is so sweet that we barely notice the misdirection.