Sugar 'n' Spice: 'N' Everything Nice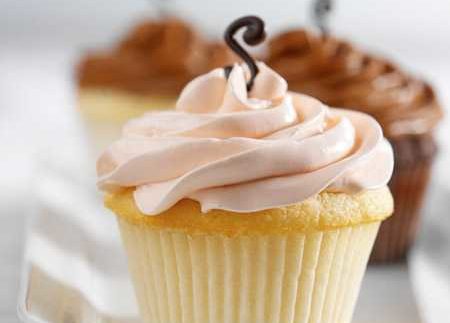 Sugar 'n' Spice
is a welcome refuge from Cairo 's
dusty, smoky hustle and bustle. The tiny
slice of a café on a quiet side street in Zamalek is adorable, complete with a
cute little striped awning, old style shoppe sign, and even a bit of a 'garden'
out front.

The cosy café is owned by two
American expats and offers a dizzying array of food and catering options – according
to their website – including breakfast trays, salads, soups, quiches, sandwiches
and all sorts of desserts, though they could be better at displaying it
in-store.
On our visit, we
ordered a mocha and hot chocolate, cheesecake and, upon recommendation, a banana
tart. The drinks were delicious,
well-made, well-presented in tiered mugs, and just right. The desserts, on the other hand, were alright
but left something to be desired. The dense
cheesecake was flavourful with rich, creamy vanilla, but didn't taste fresh. The
banana tart was super sweet and had a slightly synthetic after-taste.
The seating
upstairs is very nice, with pillowed sofas and wicker chairs, glass tables, fresh
flowers, beaded chandeliers, hardwood floors and a bar at the window
overlooking the street below. The
smoke-free zone is the perfect place to take your laptop and get some work
done, or relax over their book and magazine selection. The place is small, however, so you may have
to fight for space, but the mirrored wall and AC prevent any potential
claustrophobia.
The service is
friendly and piano music prevails in the form of gentle cover versions of Something and Starry Starry Night.

If you'd like to enjoy their goods at home or
work, they also deliver to Zamalek, Agouza, Mohandiseen and Dokki. They
customize their offerings for diabetic, fasting, vegan and nut-allergic clients,
and use only premium imported ingredients in their gourmet, handmade
baking.
The café promises
the 'Finest baked goods in Cairo ',
guarantees customer satisfaction and also caters to several well-known eateries
such as Café Greco, Diwan and Sequioa.

Pay
them a visit if you're in the mood for some quaint charm; the café is open from the early morning until around midnight.