Taka'eeba: Downtown Street Ahwa with Artistic Flair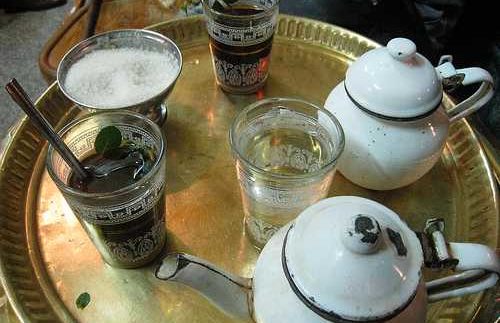 Downtown Cairo
is filled with many ahwas that seem as trapped in time as the buildings that
surround them. One such ahwa is none other than long-time street café legend,
Taka'eeba. Located directly outside of the Townhouse Gallery of Contemporary
Art, Taka'eeba is a popular hangout for locals, artists and musicians who have
been drinking tea and smoking shisha there for decades.
Ahwa Taka'eeba is mostly about soaking up the Downtown street
café atmosphere. Their products aren't Cairo's finest, but there is a very
charming feel about Taka'eeba that keeps customers coming back for more. Fresh
juices like mango, strawberry and guava juices are available.There are also
other cold drinks like karkadeh and yogurt drinks, which can also be sweetened
with honey. Warm drinks include cinnamon milk, Nescafé and black tea.
The shisha is a hit-or-miss case; sometimes it's
bearable and other times it's just terrible. It's never great; so hope for the
best, but don't be disappointed if it burns quickly and doesn't taste good after
ten minutes. The only shisha flavours available are apple and meassel.
If you're interested in learning backgammon, make some
friends at Taka'eeba. There are some great backgammon players that are refined
in all four ways to play the game. In fact, many an afternoon is spent by
players wholly absorbed in backgammon competitions.
During the afternoon, the ahwa has a quiet, relaxing
environment with only a few customers nursing their shishas, reading books or
taking notes. At night, and during exhibit openings at Townhouse, it can become
especially crowded. And if that's the case, prepare for the service to be awful.
There are simply too many people for their humble staff to attend to.
Taka'eeba is one of the least expensive ahwas in Downtown
Cairo. It's nearly impossible for one person to spend over 10LE: tea is 1.50LE,
shisha is 2LE and juices cost between 3LE to 5LE.
If you're walking down Champollion Street away from Tahrir Square, take
the right before the kofta store Abu Khaled. The smell of roasting meat should
give you a hint. And on the right, you'll find a few dozen colourful plastic
chairs laid out just waiting to receive you.