Last Ramadan, The Four Fat Ladies (FFL) impressed us with their Nutella Baklava and PB Konafa. That's why we couldn't miss their take on Ramadan's desserts this year. Starting with the cakes, FFL offers 4 Ramadan specials; Basbousa Mango, Konafa Halawa, Cardamom and Rose Water-infused Cake, and the Date Cake (200 LE) which is what we picked.
Topped with a thick yet smooth caramel sauce, the cake contained a type of sweetness that matched the date flavour well. Additionally, the shaved almonds gave the date cake an added extra. The overall flavours are simple, delicate, and not overly sweet, making it the perfect dessert after a big Iftar.
As for the brownies, they had their ups and downs. We ordered all 3 kinds; the Salted Caramel Konafa, Chocolate Halawa, and Chocolate with Cardamom and Halawa frosting (7.5 LE per piece).
The salted caramel konafa brownies are typically FLL's signature brownies, and for Ramadan they were topped with strands of konafa. The brownies were a bit dry, and we didn't feel the presence of the salted caramel at all. As for the konafa, it was slightly mushy and added nothing to the item. Same thing goes for the chocolate Halawa brownies. It was a bit dry and the halawa flavour was a no show.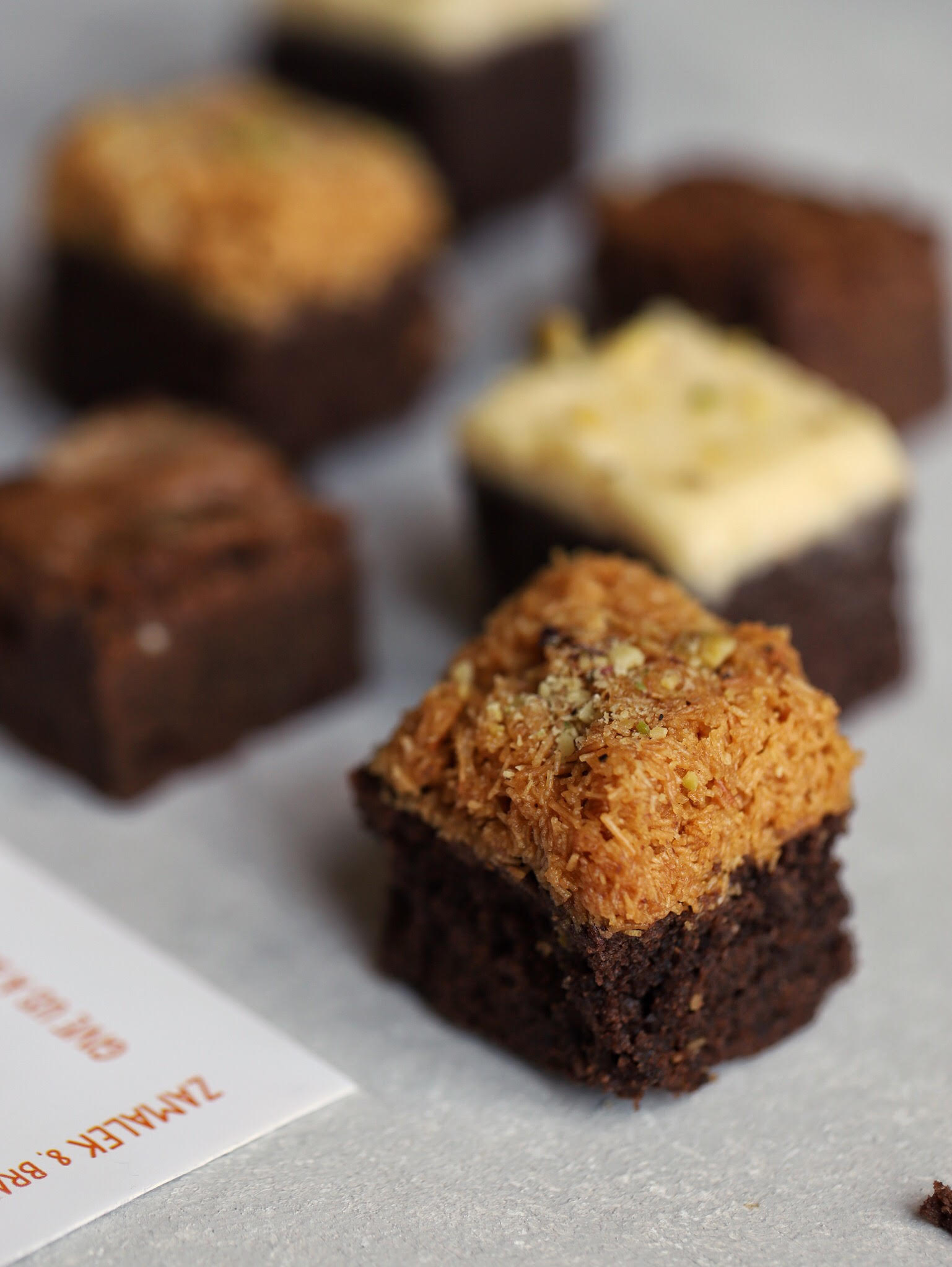 The cardamom brownies with halawa frosting, on the other hand, had the bold flavours we were looking for. We were really surprised that we actually liked the cardamom flavour with the chocolate. The halawa frosting, which had a fantastic consistency btw, was a perfect match and made it up for the dry brownies.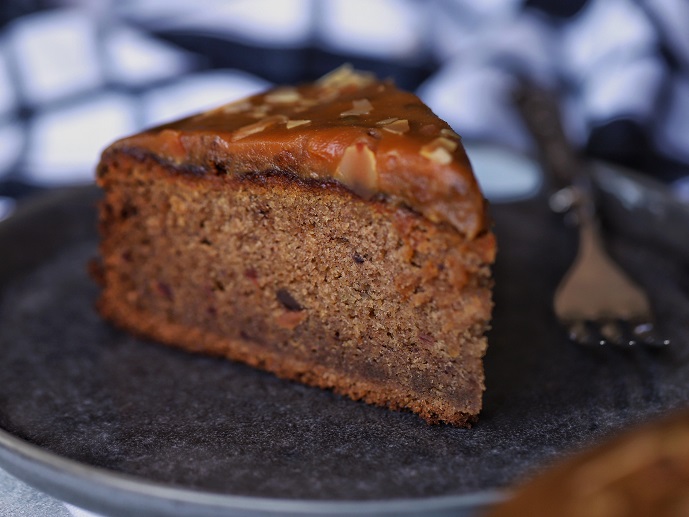 It's hard to get disappointed by The Four Fat Ladies and their beautiful desserts. Despite the flaws in the brownies, we were still happy with the Date Cake, the cheerful packaging, and quite reasonable prices.