Top Five Cairo Cafés of 2012 (So Far)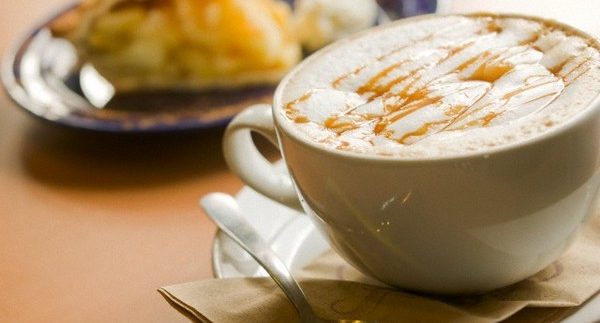 Cairo loves cafés. Whether it's for breakfast, a
midday snack or a place to hang out with friends later in the day, cafés have
their definite place in the culture. Regardless of your mood, coffee shops and
cafés attract us all alike for their simple
function: enjoying a cup of coffee and light snack in a pleasant environment.
Taking note of how dear cafés are to Egyptians, we
decided to compile a list of our favourite spots of 2012 so far.
The new addition to the Sequoia grounds came as a very
pleasant surprise to most. Designed in a chic, simplistic manner, overlooking
the expanse of the Nile, Left Bank comes as a breath of fresh air. Its soft
colour palette and mismatched furniture are charming, the bookshelves that take
up most of the walls are most enticing and the food is light, easy and fresh.
They have free Wi-Fi which makes spending the day there for work an option and
the open space and light flooding in only add to the perfect atmosphere for meetings.
Although this little Zamalek café located on the second floor of its
building has been around for ages, and was in fact one of the forerunners of
its kind, we recently paid it another visit and were delighted to find that it
offers the perfect escape for an easy snack or to catch up on work. Their
signature characteristic of drawing on the tables hasn't gotten old, and happily we
indulged just as a child would, hoping that our masterpieces would be chosen to take place on one of the walls. The food was surprisingly delicious; the
ingredients fresh and colourful. We also found a lot of expats and foreign students
catching up on work there which could be a nice change should you want to avoid
the usual crowd. Their furniture could do with a bit of freshening up, but
otherwise, we think Arabica Café is too often overlooked.
Next door to Arabica, we have the newly
opened On Toast. Sporting a small terrace with a reasonable view and comfy
seating, this café is ideal for a quick bite in its small seating area or for an on-the-go breakfast. They offer a variety of breakfast options but the standouts are the strawberry smoothie and the pain
perdu, which is basically French toast. So next time you're looking for a sweet
pick-me-up for breakfast, why not stop by On Toast for a change.
There's a recurring theme going on around Zamalek, and that
is using the pavement, or in this case the actual street, to set out tables.
While this encroachment seems to annoy some, there's something to be appreciated about the freedom of chilling out on the street. But Puff Pie offers more than just intruding seating
arrangements. The menu options are essentially wraps;
coloured corn wraps, tortillas and sweet wraps are stuffed with differing
fillings such as spinach cheese and chicken mushroom. A new concept we've never seen before, the fillings are full of taste, even if the red and green pastry was a little unnerving. Puff Pie is also a good solution for private catering.
Located in Heliopolis, Harris Café has recently gotten a face lift to locals' delight. Changing
its previous dark and heavy interior, the café now offers a breezy, airy space with large windows enhancing the outside view and an outdoor area that
would be perfect for those cool summer breezes. The menu offers a range of breakfast
options, lunch and dinner choices for whatever time of the day you choose to
visit. Harris Café is
comfortable, relaxed and homey and for this reason it's a great spot to spend the whole day and maybe
catch up on some work that's been lingering.
After careful scrutinizing and brain storming, there you
have it Cairo: a list of our top five cafés in the city, thus far. So next time
you're pondering on where to have a coffee or a light snack in the middle of
your errands, or need a spot to meet an old friend to catch up without getting intoxicated, you can't go wrong with these.