Since Ramadan is all about the gatherings, and those gatherings can only be complete with a delicious, sweet dessert, we've decided to review Tortina, a favourite when it comes to oriental desserts.
This year, Tortina hasn't given too much time to creating weird and new innovations. Instead, it focused on perfecting what it usually does. We're glad to say that that decision has paid off. Their Maadi branch offers a host of delicious desserts that come in individual jars or large family platters. We especially liked the jars containing Mehalabiya and Jelly, the Um Ali with Marshmallows and Cream, as well as the different Konafa jars with mango or tiramisu. You can also get Mars Konafa Tarts or Date Konafa Tarts for the same price.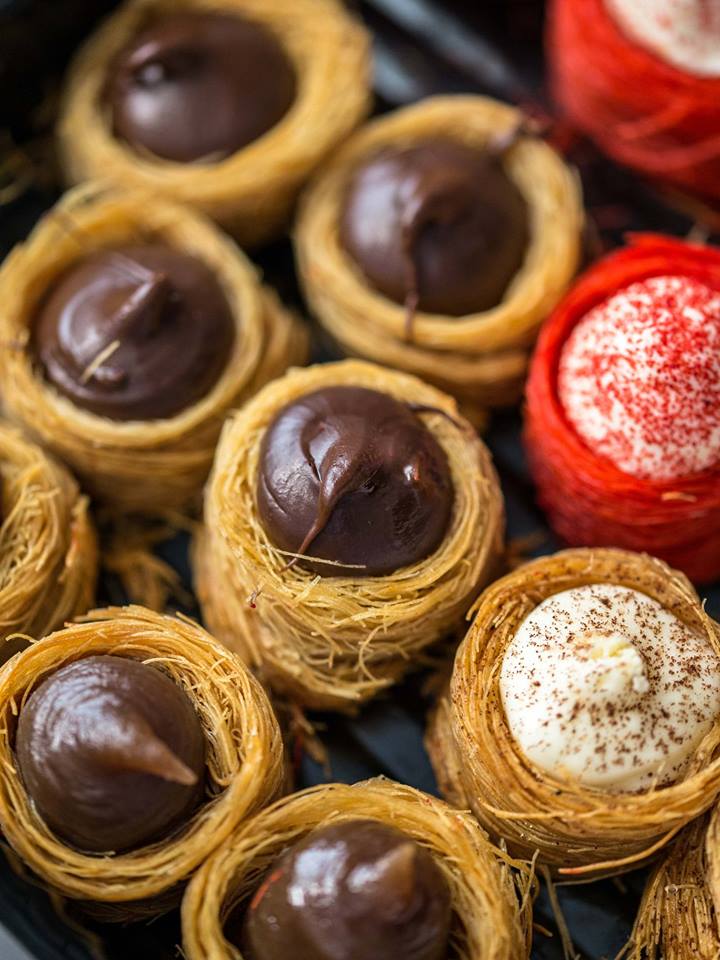 Perhaps one of their new inventions was the Konafa with Nougat, covered with cream and raspberry sauce, it looked absolutely delicious. Tortina has an oriental desserts corner, and every platter there goes for 175 EGP each. Unlike last year, unfortunately, you can't get Konafa by weight, they have a complete Mini Konafa platter that sells for 140 EGP.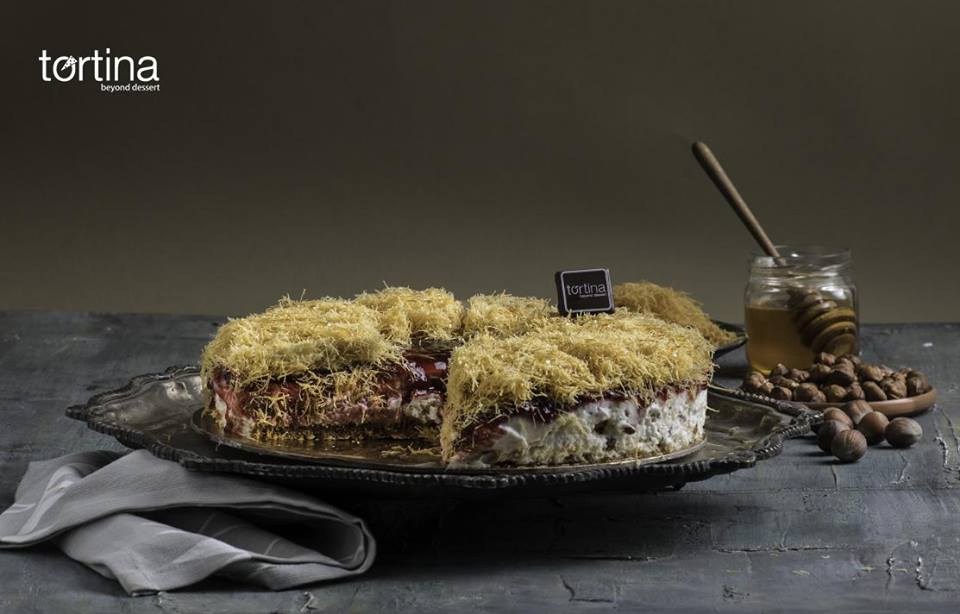 But despite all of those amazing-looking dishes, it was something else that stole our heart. It was the Rawany. A cake completely drowned in honey, topping off cream, mango and banana pieces, all lying over a mouth-watering basbousa. You'd expect this to give you an instant heart attack, but it was actually quite light on the stomach, more than you'd figure anyway. We were absolutely in love with the dish, even though we'd prefer a bit more cream and mango.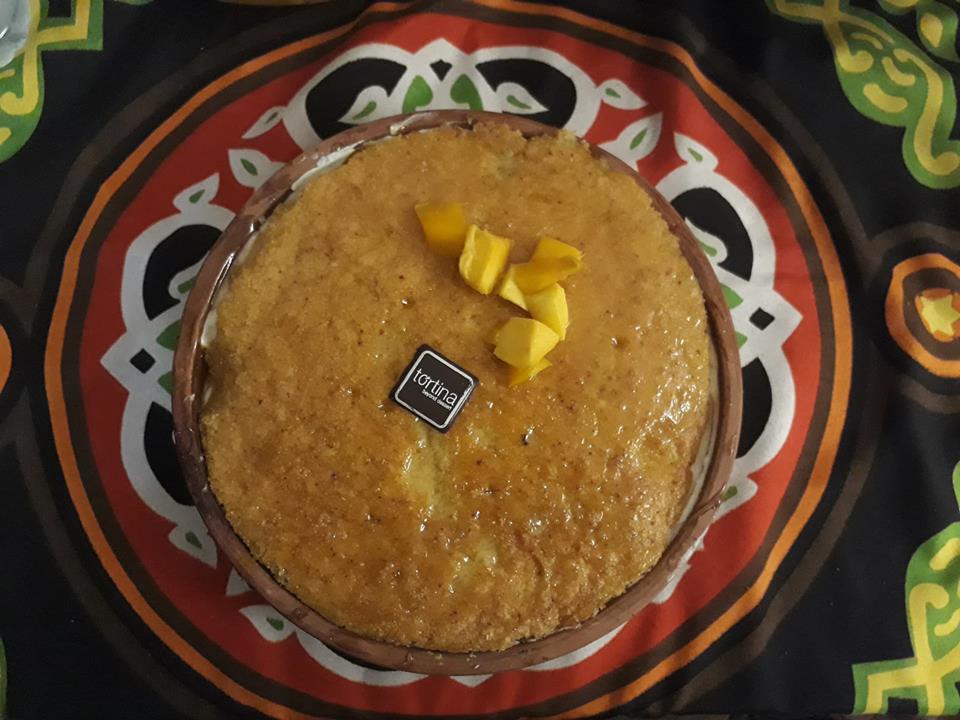 At Tortina, we were very satisfied with their offerings, prices, variety, and taste. We hope they keep up the great work year after year. So if you're looking for something to bring back home or to a 3ozooma, give Tortina a try.
Translated from Cairo 360 Arabic by: Sherif Khairy.