Trianon: The Original Café in Alexandria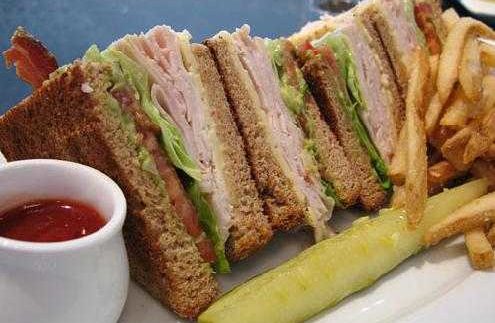 Originally founded in Europe circa 1555, Trianon is an iconic tea room
in Alexandria
that allegedly opened in 1905 and harks back to the city's golden days as a Cosmopolitan society.
Located on the seafront side of Le Metropole Hotel on the Alexandrian
Corniche, Trianon takes up nearly half of the hotel's ground-floor block. Once
you enter through the dark wooden doors, the café/restaurant will take you back
to the glory days of what this tea room must have looked like. After all, Trianon
once entertained royalty, foreign dignitaries and iconic figures such as Om
Kolthoum and Greek poet Cavafy.
The tea room's open space, Art Deco murals and dark wood accents against light-green carpeting create a rustic, old-school feel. To top it off, waiters
and waitresses are decked out head to toe in the traditional diner uniform;
all black and white, and pristinely ironed.
While the service was friendly at the time of this reviewer's
visit, waving them down half-way across the sprawling restaurant was rather
difficult at times. We loved the open coffee bar, though; our espresso came daintily
served and did the job for around 9LE.
One of the café's signature dishes is the delicious breakfast platter,
which unfortunately isn't served after 11AM; so get there early if you want to
try breakfast in a classic Alexandrian atmosphere.
For 30LE, our club sandwich was seriously the size of our entire plate.
Served with a side of mediocre fries, the sandwich consisted of three layers
of toast side by side, melded together by endless amounts of cheese– note: six pieces
of bread in total. Turkey,
lettuce and tomato filled the layers, while the entire top was covered in more
melted cheddar cheese, three sliced eggs and topped with black olive.
The Alfredo pasta was smaller in portion but just as rich in flavour.
For 25LE, a bowl of pasta came filled with cream and chicken, and seasoned with
a light Italian mixture. Also on the menu were other sandwich and pasta
options, as well as various salads and soups, all ranging between 15LE to 50LE.
Trianon is the kind of café in Alexandria that attracts tourists, Cavafy fans and locals
seeking a nostalgic return to the Alexandria
that is now only captured in black-and-white photographs and classic Egyptian films.
Head to Trianon, step back in time; and enjoy the view of the Mediterranean
Sea while you're at it.