Ice cream is a beloved dessert that has been enjoyed by people all over the world for generations. Whether it's a hot summer day or a cosy winter evening, there's no denying the appeal of a cold, sweet scoop of ice cream. So, what makes the month of Ramadan any different? People's love for ice cream is not just about the taste but also the memories and emotions that are associated with it. This is where Dolato comes in with creative new twists this Ramadan, creating a nostalgic buzz for everyone.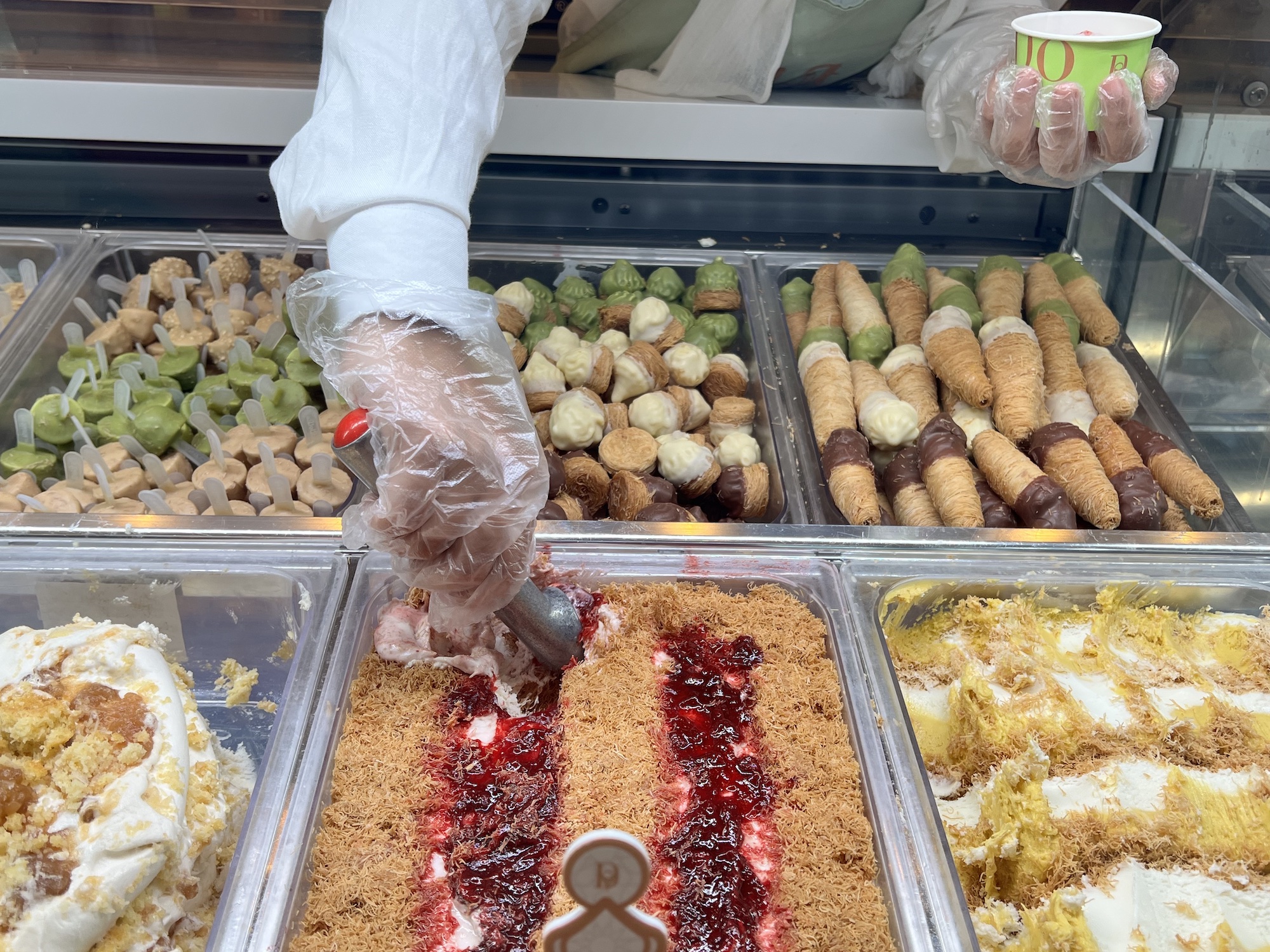 We decided to head to one of Dolato's branches to try out their inventions for this year's holy month. They offer scoops, minis, and cones. For the minis, you can opt for a 15-piece tub, 25-piece tub, or 50-piece tub filled with new flavours like Sesame Hazelnut, Pistachio and Eshta, and lastly, Konafa with Hazelnut. There is also a play on their mini selection; instead of their popular coated ice cream minis, you can also get an ice cream mini with a konafa base. In addition, you can purchase the 20-piece offer for LE 240 or the 35-piece offer for LE 420.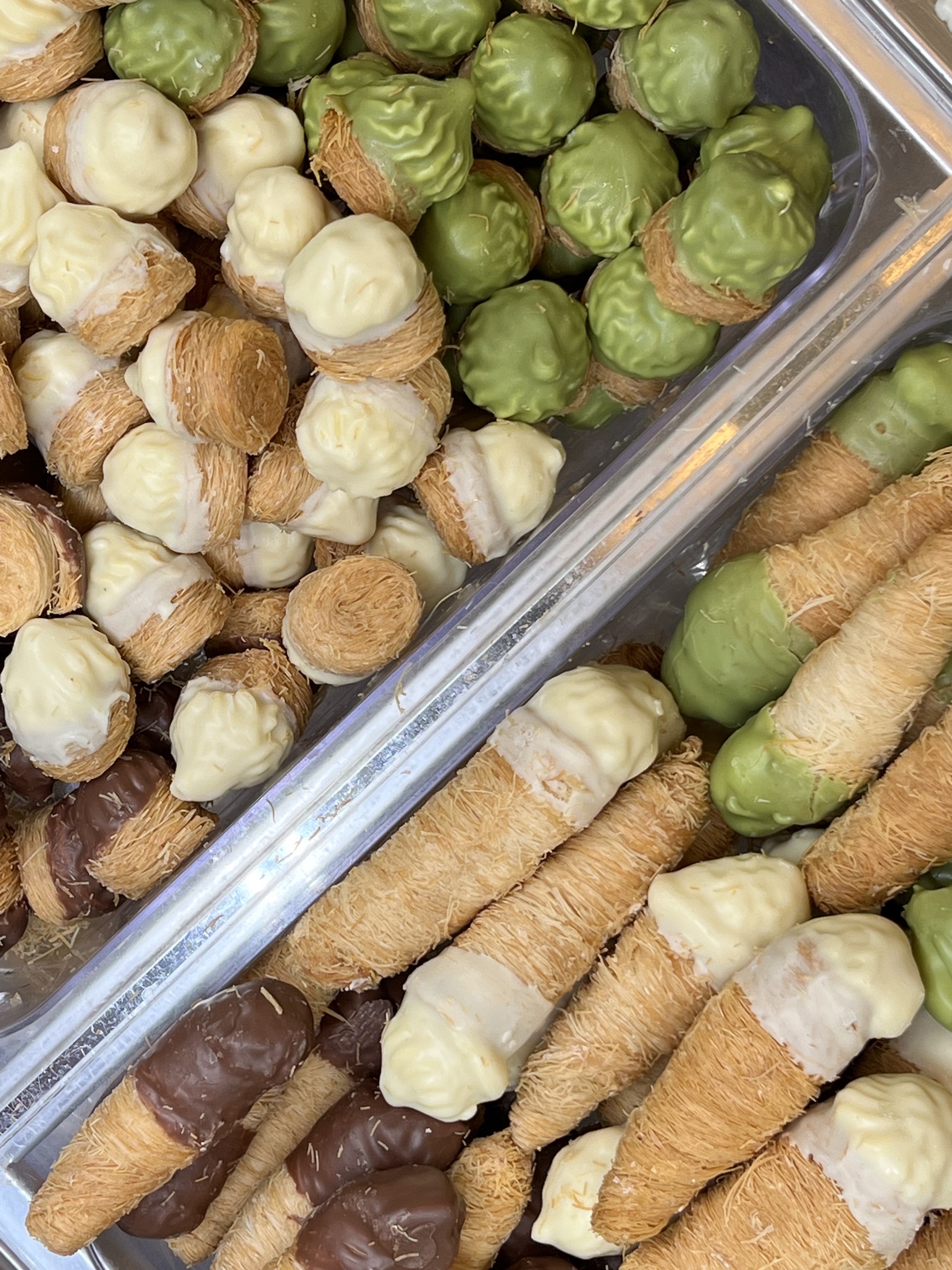 If you are a big konafa fan, you can try their konafa cones with their new Ramadan flavour ice cream filling — one piece is LE 20. We got a 5-piece bowl to try the Levantine minis, and the Sesame Hazelnut definitely takes the win. The hazelnut's earthy sweet tones went terrifically well with the crunchiness of the sesame seeds. Then, we tried all three new konafa-based minis for LE 43. Unfortunately, the taste of the mango konafa mini was less bright than we expected. The mango flavour was a bit faint, and the konafa didn't have that satisfying crunch we sought. However, the Pistachio and Eshta really went well with the taste of the konafa base.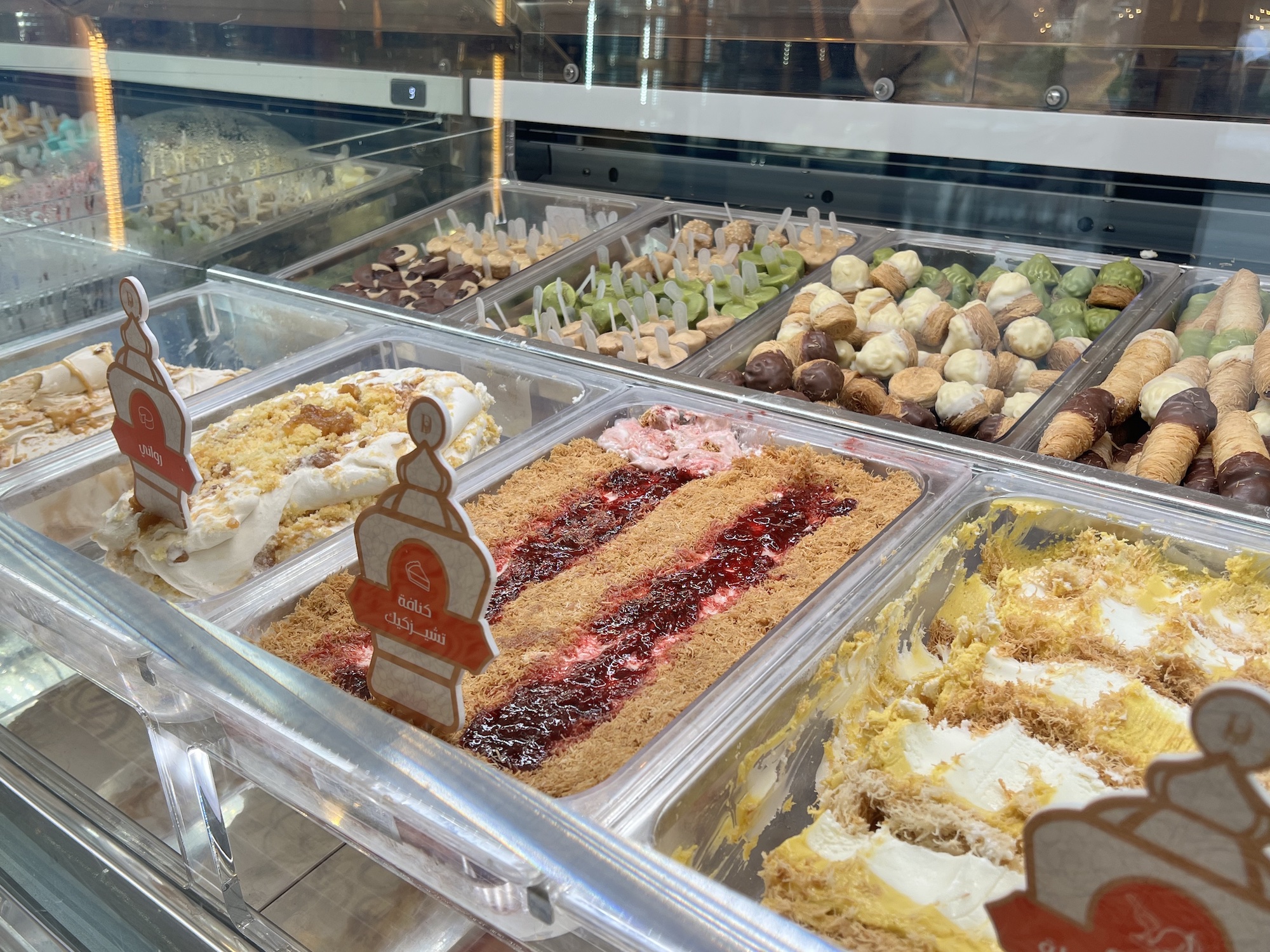 Afterwards, we decided to give their Ramadan scoops a try. There are four new Levantine flavours; Rawani, Peanut Basbousa, Eshta Mango Konafa, and Konafa Cheesecake. You can opt for their six or eight-scoop offers or try one scoop for LE 43. We decided to try two scoops this time: the Konafa Cheesecake and the Peanut Basbousa. The latter was quite creamy and delicious, and even though the peanut flavour was quite strong, the subtleness of the sweet basbousa gave it a satisfying aftertaste.
Dolato always has new and exciting flavours for every occasion, and they never disappoint. Their Ramadan offerings are available for delivery via 15002, or you can head to any of their branches in New Cairo, Heliopolis, and Sheikh Zayed.