X-Shakes: Ice-Cold Drinks to Cool You Down in Heliopolis
3 Misr Lel Tameer Bldgs, Area 2, Shearaton Heliopolis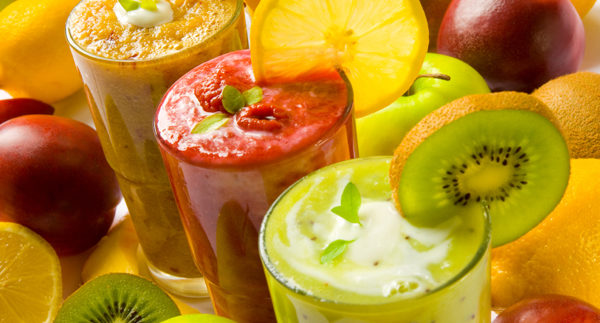 In Cairo's dreaded hot weather,
refreshing cool drinks that help keep your body dehydrated are always welcome.
Located in the Sheraton Heliopolis
area, X-Shakes is a small shop that serves up cooling beverages. X-shakes'
interior decor is shabby, with the staff members wearing stained uniforms. That
made us sceptical, but all our doubts were put to rest once our drinks arrived.

A large counter is located in the
middle of the shop, dividing the already tiny space into two parts. On one side
of the counter, customers can check the menu and place their order. On the
other side, a staff member is working hurriedly over the cashier and hopping
back and forth between the shop and a back room where the drinks are being prepared.
Although we couldn't see what went on the other side of the wall, a small
window revealed a white-tiled space and we could hear the sounds of blenders
and refrigerators being opened and closed.
X-Shakes' menu features a lot of
options with fresh juices presenting the healthiest choices (6LE). For an
additional 1LE, you can add milk. Cocktails (8LE) are also available, but it's
up to you to decide the fruits you want.
The kiwi juice had a wonderful tinge
to it. Mango and watermelon were also good, but our favourite was the
strawberry juice. You can also add a scoop of vanilla ice cream for 2LE. Strawberry
and mango yogurt shakes are available (8LE). You can also order tea (3LE), coffee
(4LE), cappuccino (5LE), mocha (6LE) or hot chocolate (6 LE).
Healthy options aside, we honestly
hit up X-Shakes for their extremely addictive candy shakes. Snickers shake (16LE) is a particular
favourite, but the other available options are just as good. Other candy
options include Kitkat, Bounty, Twix, Ferrero Roche and Mars. Packed in a
plastic cup with a dome-top, the ingredients of the shake are difficult to make
out, but it tastes just like the real candy bar only in liquid form. Although the shakes are a bit
sugary, it's perfect for boosting your energy levels. For 1LE more, you can
also add ice cream.
X-shakes beverages are massive and
might take quite a while to finish, but their refreshing effect is instant. It's
a great option when you're in the mood for a sweet treat that will leave you
with a refreshed feel afterwards. We have to warn you though; you might need to
follow up with a workout session to atone for your sins.