Zein: Relaxing Café for Ramadan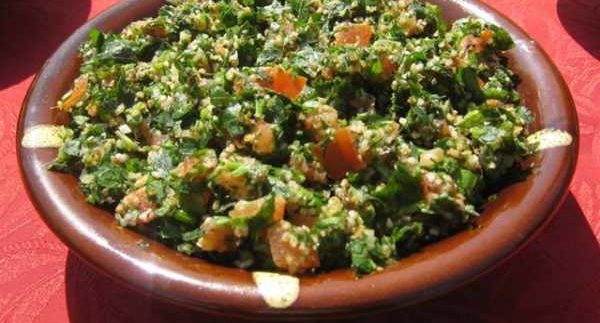 Cairo cafés often conjure up images of overcrowded,
noisy rooms filled with smoke and aloof wait staff. Especially during Ramadan,
when everyone is out all night gorging on mezzas and shisha, finding a calm
café with character can be a challenge. Zein Café in Dokki is sweet, simple and satisfying.
The large glass doors
of Zein Café are covered with white decals of check marks and smiley faces as
if to say, 'Yes, you found Zein and aren't you glad you did?'
Bold red walls stretch up to high ceilings,
which help to keep both smoke and noise levels surprisingly low despite the
fact that only a handful of tables were empty at the time of this review. The
atmosphere is clean and comfortable. Even though only a few pillowed benches are found and most seating is in
low-backed wooden armchairs, you immediately get the impression that Zein is
the type of place where you can stay and relax for a while.
During Ramadan, a 40LE-minimum
charge is enforced and to help you meet the rate, a special menu of drinks, mezzas,
main courses and sohour items are available. A 12LE karkadeh arrives at the table in a small carafe with foam-like
lemon juice. The presentation is cute, but
the mixture is weak enough to notice and once the pink foam settles, Zein's karkadeh
wasn't great value for money. 14LE seems rather too high for a very standard
cup of Nescafé. The café's meassel shisha
(7LE) was strong and the shisha attendant made frequent rounds throughout the
evening.
Fatoush (16LE) and
chicken liver (24LE) are served in darling black and red bowls, and though the
servings were slightly on the small side, both dishes were pleasant. A healthy
sprinkling of sumac atop the otherwise minimally dressed fatoush made for an
exceptionally bright, crisp salad. The
chicken liver was fresh and flavourful, sweetened with sautéed onions and
peppers. A moment less on the heat could
have produced a silkier texture, but the liver was by no means the grainy mess
that we sometimes encounter.
Chicken shawerma fatta
(40LE), served with bell peppers and a healthy dollop of tomeya was full of
flavour though a little on the greasy side; it could have used a bit more
vinegar to offset this effect. While
certainly not the best rendition of fatta that we've sampled, for a café entrée
it was just fine and there was plenty of it. If it hadn't been for this heavy, sleep-inducing meal, we could have
stayed for hours in this comfortable café.