Cairo Guide: Celebrating Mother's Day 2014 in Cairo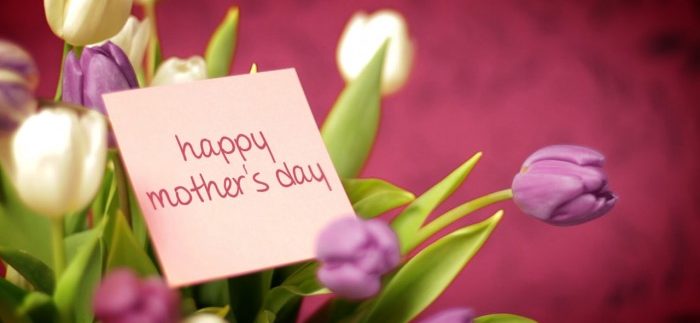 Sons, daughters and husbands; you will never be able to truly show the most important woman in your life just how much disarray you'd be in without her. But that doesn't mean you shouldn't try or at least feign interest in celebrating Mother's Day.
Not even Cairo 360 can tell you what to buy in the way of gifts because, quite frankly, no piece of jewellery will ever compare to nine months of lugging you around, followed by eighteen years of cleaning, feeding and clothing you. So instead of giving mama an inanimate object as a token of your undying love and appreciation, why not create a moment – something that will really last. Wow, we should totally write greeting cards.
Anyway, the city's top hotels love an excuse to celebrate and this Mother's Day is no different.
Sofitel Cairo El Gezirah
With summer approaching, floating Nile-side restaurant and lounge, Le Deck, is back in full working with mode and Zamalek's Sofitel Cairo El Gezirah is offering a special Mother's Day brunch over the whole weekend at 295LE per person – a package that also includes a special Mother's Day gift. Nice. For reservations, call 0227373737.
Four Seasons Nile Plaza
Here's one for husbands to gain brownie points with. A double room with a Nile view at the Four Seasons Nile Plaza in Garden City with breakfast starts at 2,000LE, while the hotel's spa is also offering some pretty tasty pampering packages.
Beymen Cafe has prepared a set, 3-course lunch menu at 250LE++ per person from 12PM-11PM, while its chic, shopping namesake, Beymen, is offering special Mother's Day discounts.
Elsewhere at the hotel, phenomenal Cantonese restaurant, 8, is offering a Chinese Dim Sum buffet at 340LE++ per person, between 1PM and 4PM. If this wasn't tempting enough, mothers will receive a complementary cupcake. Yummers.
Zitouni's Mother's Day buffet offers a veritable smorgasbord of food treats, with live cooking stations and more cutesy gifts, running from 1PM until midnight, at 330LE++ per person.
For reservations at the Four Seasons Nile Plaza, call 0227926679.
Four Seasons First Residence
The First Residence's newest Italian restaurant, STRADA – yeah, all caps – is inviting Cairo's mummies to a free brunch between 12.30PM and 5.30PM, in a party of three.
The Tea Lounge, meanwhile, is dishing out free afternoon tea for mothers in parties of two. Alternatively, an afternoon of pure, undisturbed pampering awaits, with several spa packages on offer. Mother's will also receive a small gift when dining at The First Mall's gourmet diner, La Gourmandise.
For reservations at the Four Seasons First Residence, call 02 35671600.
Fairmont Nile City
A favourite in the 360 office for its outstanding pan-Asian cuisine and plush lounge, Saigon Restaurant & Lounge will be providing a delicious four course meal to the relaxing sounds of Ellie of London for 400LE.
Alternatively – also for 400LE – you can enjoy a dinner at Napa Grill, while toe-tapping to the sounds of live guitar entertainment.
For reservations, call 0224619494.
Fairmont Heliopolis & Towers
All mums will dine with 50% off at one of the Fairmont's many, many restaurants and cafes, including Noble House, Al Dabke, Leonardo, Lan Tania, Raj, Saki Sushi Lounge, Le Marche, Aqua E Luce and Maria's. A 'silly snaps' photo competition throughout the day will afford ten winners surprise gift vouchers.
For reservations, call 16989.
Dusit Thani Lakeview Cairo
For the most cosmopolitan of mum's, Dusit Thani's Izumi have put together a three-course sushi meal for just 180LE++ per person. Over at Branzino, meanwhile, mums dine for free – and get a cake – between 6.30PM and 10.30PM, with a party of four. After you've eaten enough to feed an army, roll into one of their sumptuous rooms, with deals starting at 1500LE.
For reservations at the Dusit Thani, call 02 26140000.
Nile Ramses Hilton
Downtown's Nile Ramses Hilton is offering Nile-view, bed and breakfast for just 521LE per night, over the whole of the Mother's Day weekend. The hotel's Indian restaurant, Maharaja, is offering an exotic menu at 149LE per person, where, once again, mums dine for free.
For reservations at the Nile Ramses Hilton, call 0225777444.
InterContinental Semiramis
For 149LE per person, The Big Friday Brunch is serving up a huge variety of foods across every type of cuisine you can think of. For reservations, call 0227971818 or 0227957171.
Conrad Cairo Hotel
This Mother's Day, you can get a 20% discount at three of the Conrad Hotel's restaurants; Oak Grill, Solana, and Kamala. There'll also be a raffle to win some lovely, mumsy prizes.
On top of this, 999LE will afford you a Nile-view room, breakfast for two, a set menu dinner at Kamala and free access to their relaxing health club. What more could a mum want!
For reservations at the Conrad Hotel, call 02 25808000.
Le Meridien
Located slightly closer to Cairo International Airport than one would like, Le Meridien Hotel is hosting a lavish dinner buffet for 195LE per person, complete with gifts of roses and a cake; mums get 25% off, too!
For reservations, call 0222659600.
Bazaars/Shopping
There's nothing yummy mummy's love more than a day out shopping; on Thursday, Katameya Heights hold The Mother's Day Fair, showcasing a number of home-grown brands. On Friday, The Swiss Club Cairo are hosting a Spring Bazaar on Friday, whilst Allegria Golf Club holds a similarMother's Day Bazaar, organised by Tempo. Cairo Flea Market have arranged a full day Mother's Day Festival; a family-friendly extravaganza at the Aquarium Grotto in Zamalek, complete with hundreds of shopping stalls, food and Ahmed Harfoush providing the music.
Newly opened food court-on-the-Nile, The Platform in Maadi has a fun-filled afternoon planned, offering families of five a ride on the Nile taxi – mum goes for free – special surprises,and arts and crafts for kids with reservations at any of their twelve restaurants; call 022528-7175.
Whatever you decide, make sure you spoil her rotten!