Cairo Weekend Guide: DJ A.K, Strawberry Swing, Zajazza & More…

Although, since the beginning of the year, we've been having a fair share of long weekends and mid-week national holidays, like yesterday for example, we still can't help but feel excited about what's lurking around the corner. Here's what Cairo is offering this weekend to keep the fun running.
Thursday begins with an acoustic session at Gramophone, where the trio, Tigana, Tarek El Assi and Abdallah, aka The Acoustic Trio, take to the stage for a round of songs, while Cairo Opera House's Small Hall hosts a night of classics, where pianist, Medea Ormotsadze, covers famous songs by Andrea Bocelli and Frank Sinatra.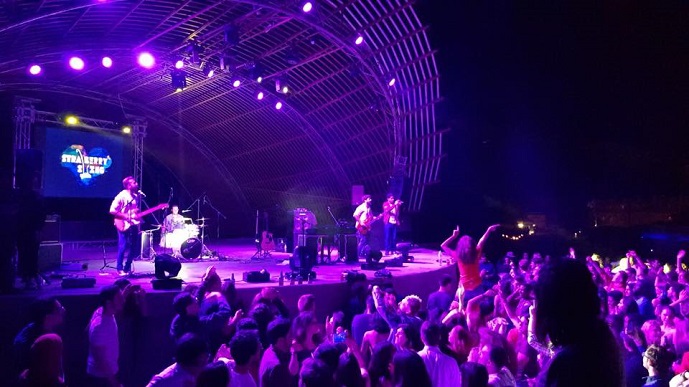 This Friday, local Coldplay cover band, take to the stage at The Tap Maadi, to play various classics by the band (Photo: Strawberry Swing / Facebook)
Friday comes with a spiritual night at Alrab3, where Sufi chanter, Sheikh Ehab Younis, takes to the stage. Coldplay cover band, Strawberry Swing will be appearing at The Tap Maadi for a round of classics, while French DJ, Zajazza, serves some funky tunes at Cairo Jazz Club 610. Local band, Karakeeb, will be playing Arabic contemporary songs, along with Kashouty, on the stage of The Tap east.
As for Saturday, Cairo Jazz Club 610's brunch hosts a lineup of Farida El Gueretly, Bluezophrenia and Hashem, as Cairo Opera House's Small Hall hosts a screening of Massenet's Cendrillon, while it's a jam night at Gramophone, where all the talented Cairenes out there are free to join to show off their skills.