Karak is a popular Gulf tea drink that has become a staple in many parts of the world. It is a type of chai that is made with black tea, evaporated milk, and a combination of spices like cardamom, cinnamon, and ginger. Karak is known for its strong and rich flavour, as well as its creamy texture. It is often served hot and enjoyed with a sweet snack or pastry, but what if we tell you that Karak Boy has a Suhoor box that highlights the taste of karak even more?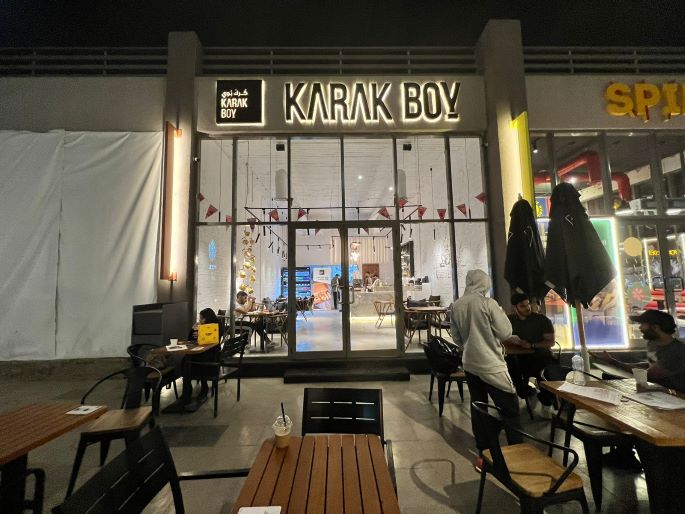 As we were browsing Instagram for cool Ramadan Iftar or Suhoor offers, we came across Karak Boy's traditional Suhoor Box that is served with either a cold or hot cup of karak. Naturally, we couldn't wait to try it, and when the time came, we headed to their Sheikh Zayed branch to check out these awesome, pocket-friendly boxes. The Suhoor offering is quite simple; you can choose from two options of Suhoor plates or two choices of Suhoor sandwiches, ranging from EGP100-110 without the drinks. We decided to try one option from each category. So we got the Falafel Box (EGP110) — 4 pieces of falafel, labneh, fries, two cheese sambosak, tomatoes, and a burrata bread roll. We also ordered the Pastrami Eggs Suhoor Box (EGP110) — pastrami with eggs, labneh, fries, two cheese sambosak, tomatoes, and a burrata bread roll. Heavenly is an understatement; everything was beyond perfect. The eggs were creamy and delicious, the labneh was flavorful and delightful, and the sambosak was generously stuffed. We cannot stress the level of enjoyment we felt from every single item in both boxes.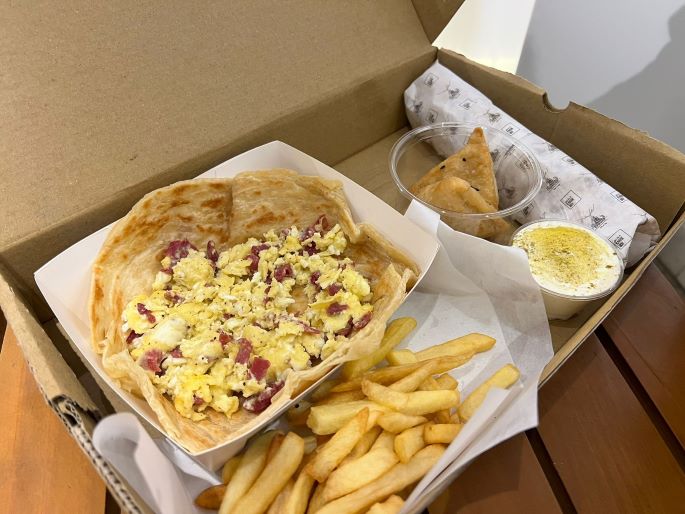 As we enjoyed our meals, we also got some drinks; one Iced Karak for (EGP60) — outside the offer, and one Original Hot Karak for (EGP30) — an extra on one of the Suhoor boxes. The aromas and flavours of the karak are definitely something else; they are sweet, herby, spicy, and creamy at the same time. The subtle sweetness of the karak really balanced out the savoury tones of the Suhoor and created a very enjoyable overall experience.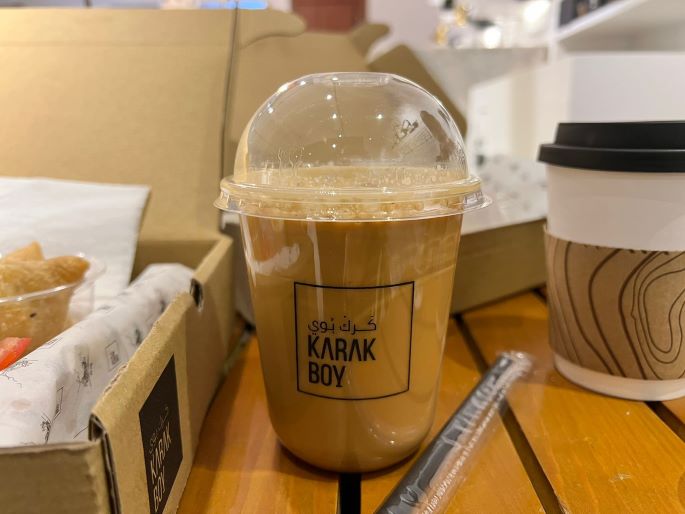 All in all, our visit was beyond expectations; the friendliness of the staff and value for money were outstanding. As we were planning to leave, the staff were nice enough to give us a complementary Kiri with Honey Burrata dessert, which was the perfect end to an otherwise great experience. We enjoyed every bit of our Suhoor and plan on returning soon.