The World Cup is right around the corner, and our beloved Egyptian national team is going to be there for the first time for 28 years. It's a huge achievement, and as such, they need our full support. So if you're looking to cheer on our Pharaohs in Russia, you have to check out the best spots to watch World Cup matches right here in Cairo.
Exactly what you're looking for in a sports bar: comfortable seats, delicious finger food, and huge wide screen TVs. Buffalo Wings & Rings is presenting itself as one of the top sports bars in Egypt, a type of eatery that's not quite caught on in Egypt yet. Their burgers, wings, and other appetisers are absolutely delicious, perfect food for a perfect game, hopefully.
This New Cairo is spot is famous for its delicious food, but when it comes to football matches, their open area is perfect. The atmosphere will be great thanks to the wide spaces and the tons of bean bags that will ensure proper seating for watching sports.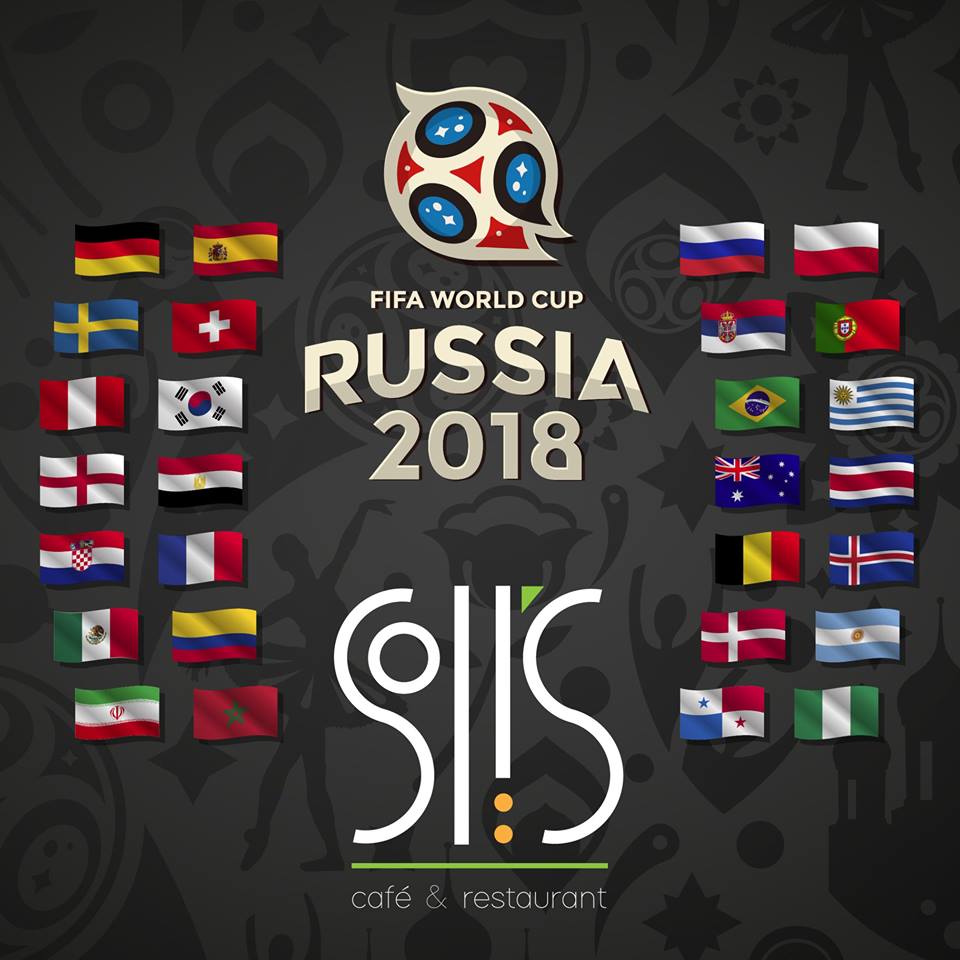 When it's not hustling and bustling with DJs or other musical talents, New Cairo's the Tap East is a perfect place to get your munch on. This works incredibly well when it comes to their match nights, and they'll surely be planning something unique for the World Cup.
For residents of the other side of Egypt, The Tap West is perfect for Sheikh Zayed residents who don't want to commute all the way to the other side of town. Perfect atmosphere just like the other branches coupled with delicious food and huge screens is surely an amazing place for a football game.
5. Cairo Marriott Hotel & Omar Khayyam Casino
Talk about upscale sports, the Zamalek hotel is one of the most iconic hotels in Cairo. Its outdoor seating area is brilliant, and the atmosphere will be quite enticing. A match watched at Cairo Marriott Hotel is definitely going to be a unique experience.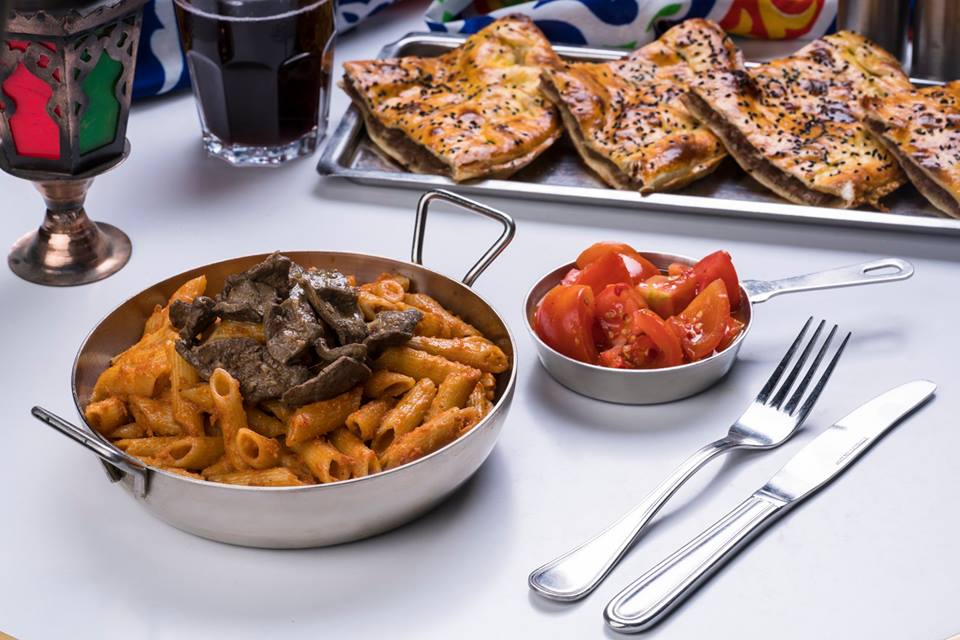 Food is an essential part of watching sports, and what better food for it than Kazouza's authentic Egyptian sandwiches? The Maadi spot will be housing multiple screens making it a comfortable setting for watching your favourite World Cup matches.
The Maadi and New Cairo joint shocked Cairenes on social media with their appetising food, and it maintained itself as one of the top hangout spots in Cairo. You can expect huge screens, comfortable seating, and a whole lot of food that will make everything better if the game goes sideways.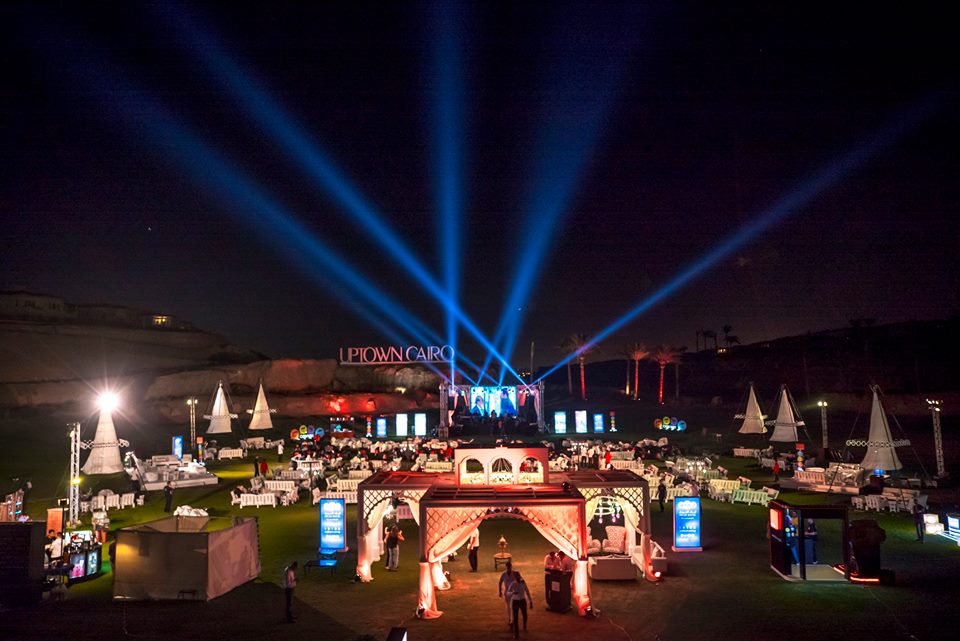 8. The Clubhouse – Uptown Cairo 
Watch the biggest sporting event from up high in one of the most luxurious club houses in Cairo. Uptown Cairo Club House will be offering a brilliant atmosphere in their outdoor area plus absolutely massive screens making for a near-stadium-like experience
A mini-Russia is being set up,  equipped with a huge panoramic screen, a full entertainment schedule, and snacks. You'll experience a true stadium atmosphere in an open area unique from any other spot in Cairo, which boasts a capacity for 4,000 viewers. 

The new CJC branch took a pretty big space in Sheikh Zayed after the huge success of their Mohandessin branch. CJC 610 are already preparing for the World Cup and have created an event for all the football fanatics out there. Watch your favourite games in this special football month, complete with large screens for premium viewing, and a special World Cup menu.
11. Wust El Balad Stadium & Bab El Sharq
You'll have the best World Cup viewing experience at the Nile Ritz-Carlton, thanks to their giant LED screens housed in a spacious tent. It's an amazing seating area with lots of delicious snacks and meals to keep you company throughout the entire tournament.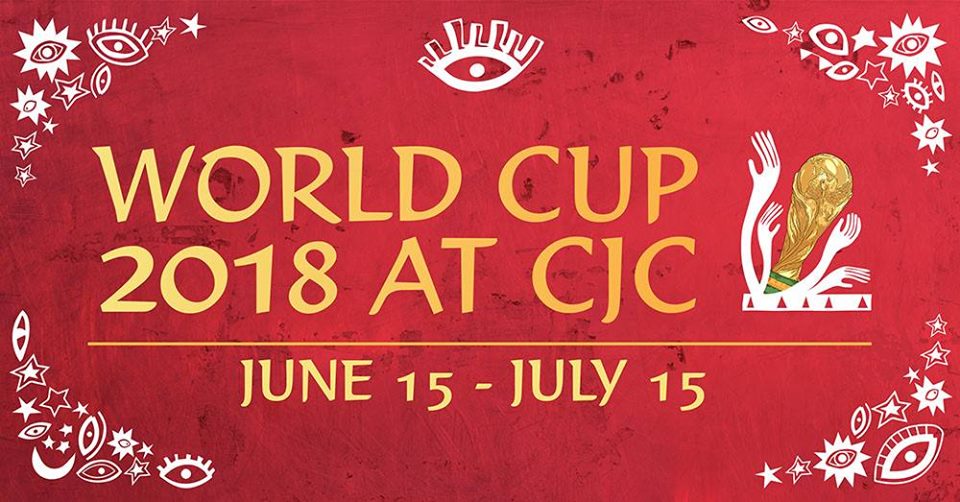 This venue has always been our go-to spot for the hottest parties and the most sizzling of summer nights. This summer is, of course, no exception; the Jazz Club will retain its hot line up of DJs, performers, and parties, whilst adding an incredible World Cup viewing experience. 
Bonus Picks
Of course, if you're looking for something a bit more budget-friendly, you can always opt for your favourite local 2ahwa. The place will be fully stacked up with fans and will make for a very exciting atmosphere. As for a more private option, you can check out any of the many PS Shops in Cairo where you can get a private room for your friends to watch the match just like at home.