written by
Christina John
Are you ready for another exciting weekend? Come alive with a ton of fun-filled events happening around the capital. Whether you're in the mood for parties, creative workshops, or art exhibits, there's something for everyone. And for those seeking a cosy night out, we've got you covered with our fantastic movies section. So, grab your friends, embrace the weekend vibes, and make the most of the vibrant entertainment scene in Cairo.
Thursday
Oil Painting Workshop at Darb 15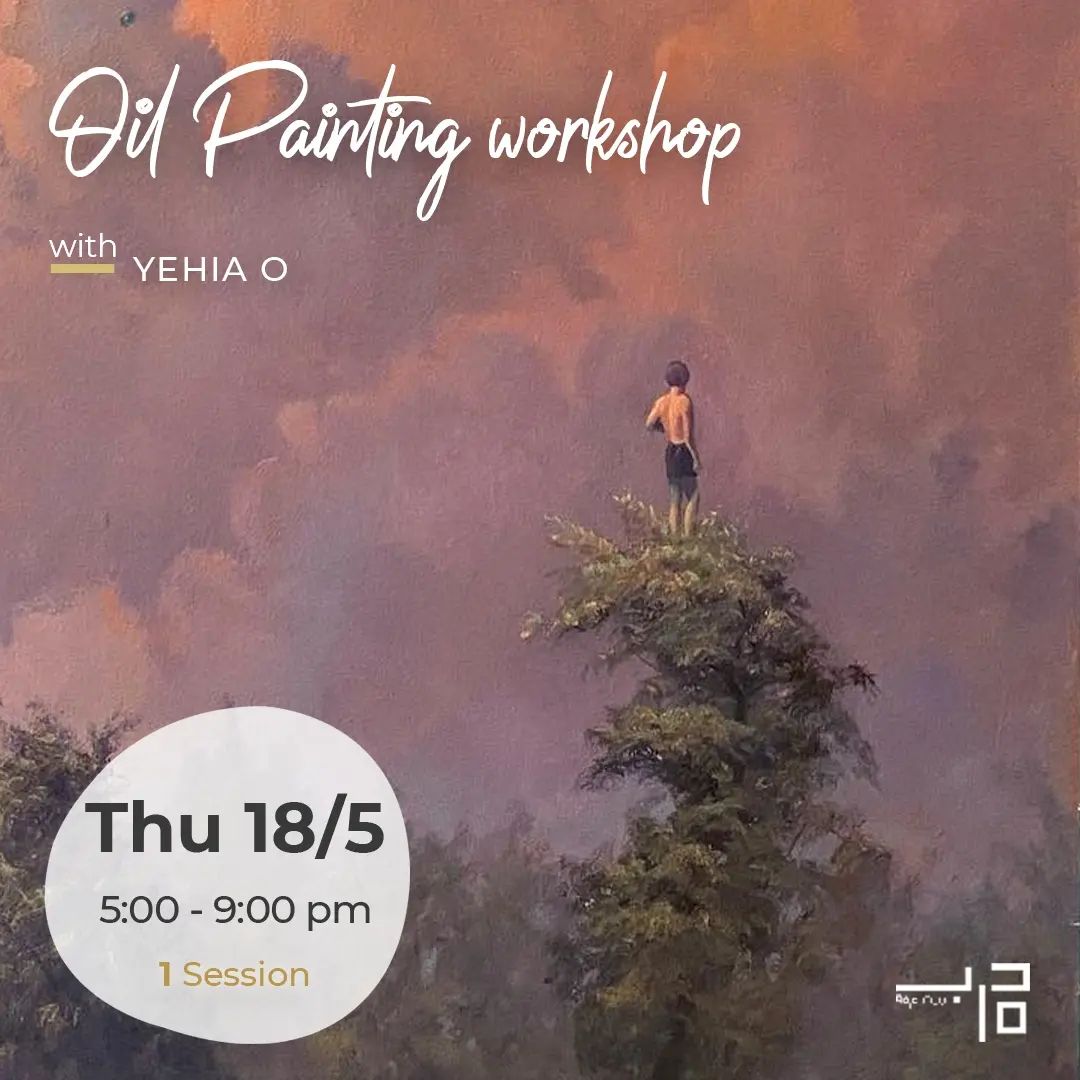 Brush off your doubts with this painting workshop that is here to colour your world. Led by the talented Yehia O., this experience will unleash your inner artist as you dive into the vibrant realm of oil paints. No canvas experience is required, just your enthusiasm and a willingness to paint and unleash your inner Van Gogh.
For more info, click here.
WKND CMDY at Room Art Space Garden City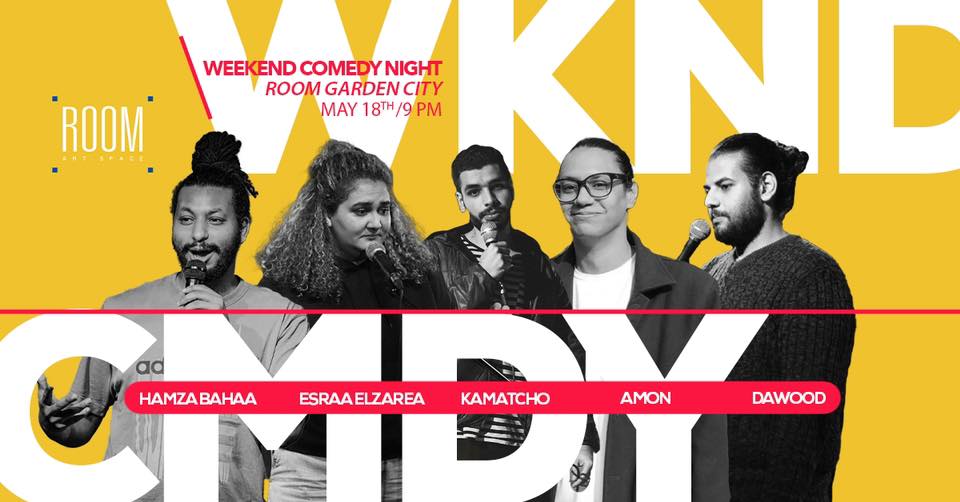 Get ready to roll on the floor laughing as WKND CMDY takes the stage at Room Garden City this Thursday! With a lineup including Hamza Bahaa, Esraa Elzarea, Mohamed Kamtcho, Amon Osman, and Dawood, prepare for an evening packed with side-splitting stories and hilarious jokes. Don't miss out on this laughter-filled weekend kickoff.
For more info, click here.
Infinite Malachite at Gypsum Art Gallery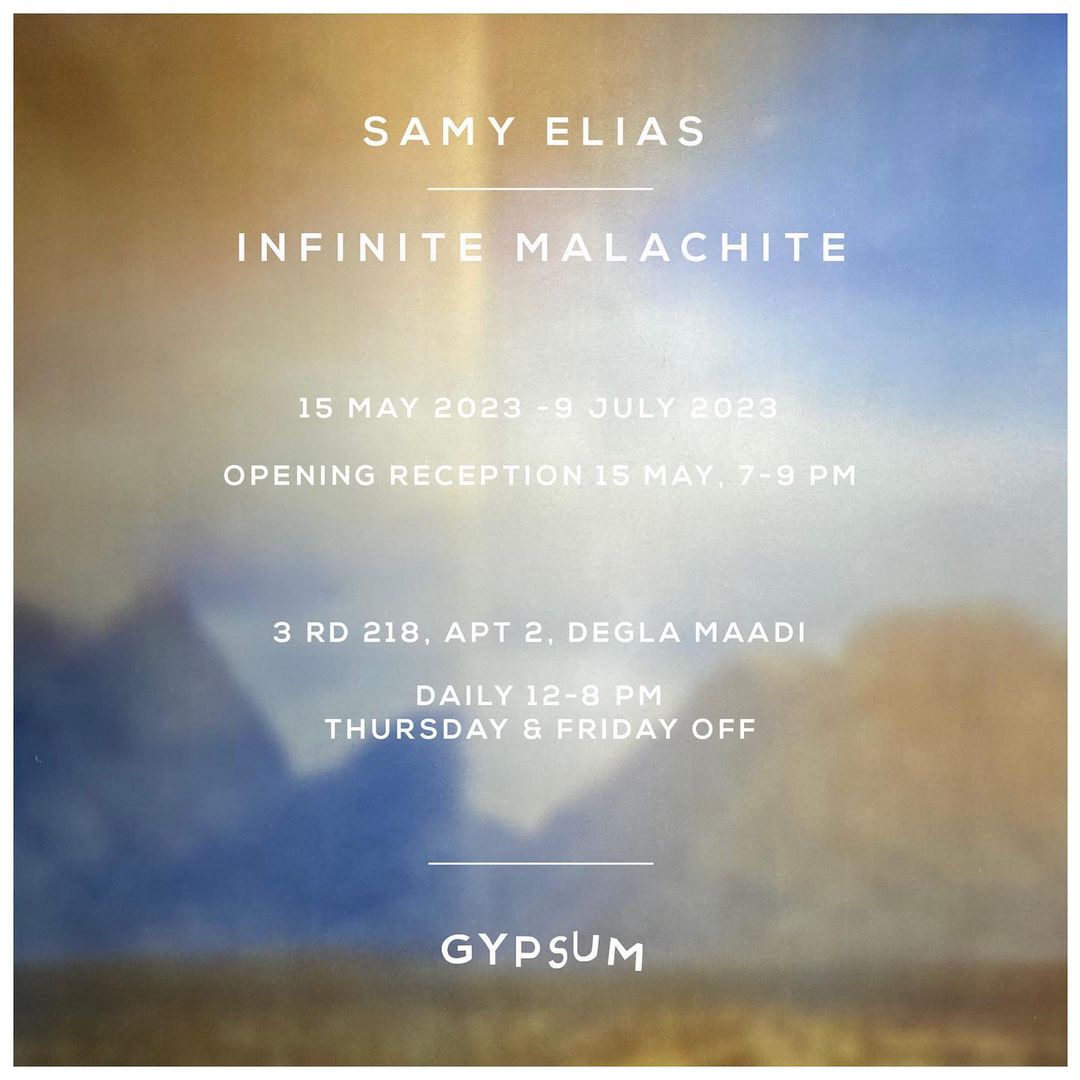 Step into the enchanting realm of "Infinite Malachite" at Gypsum Art Gallery. Samy Elias is inviting you on a journey through nature, unveiling its wonders and mysteries. Don't miss this mesmerising exhibition, running from May 15th to July 9th, open daily from 12 pm to 8 pm. Immerse yourself in this evocative showcase.
For more info, click here.
Movie Night Under the Stars at Ahimsa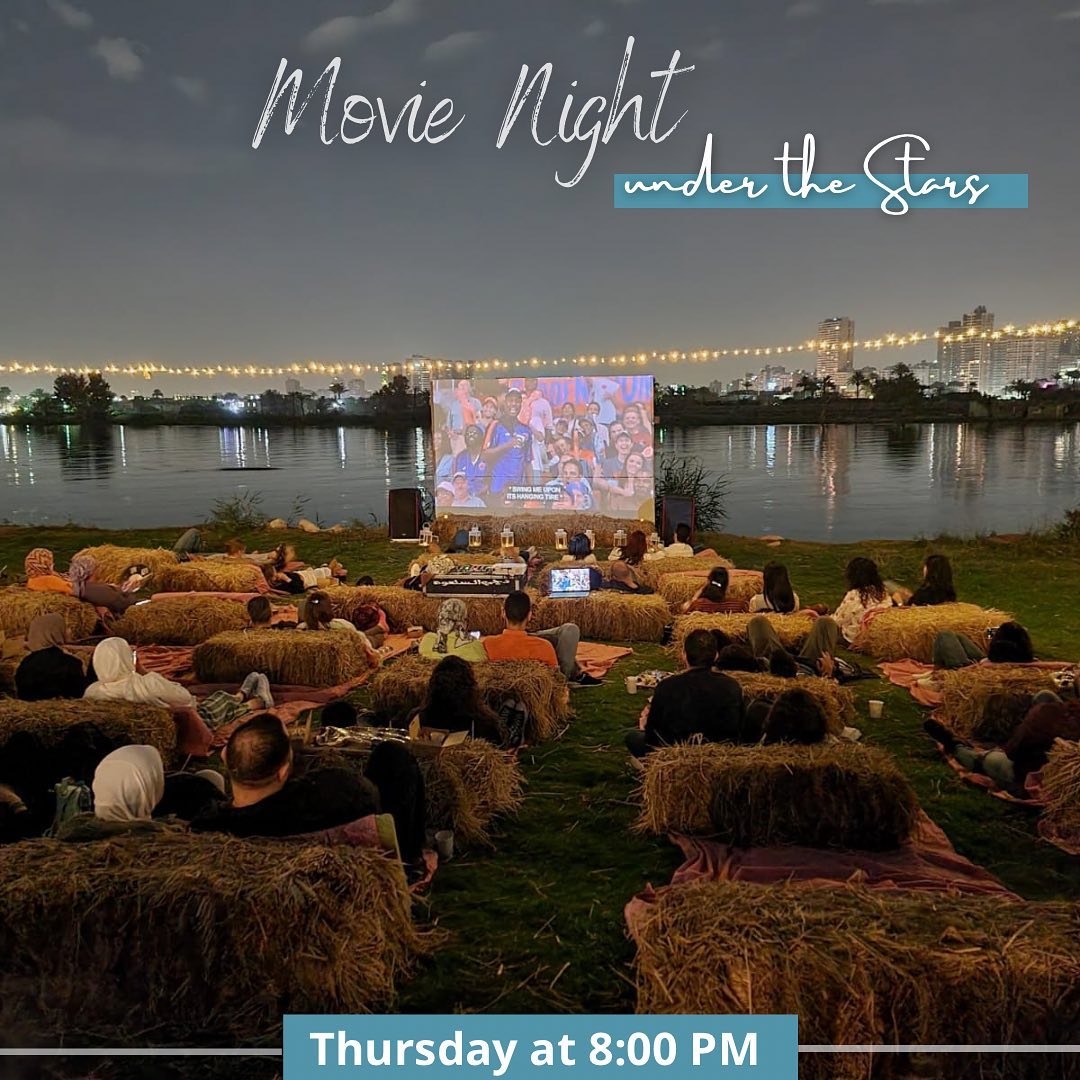 Join Ahimsa under the stars this Thursday for a delightful movie night by the Nile. The screening will be of the super fun and light rom-com The Proposal. Tickets are 400 EGP per person, but bring a friend or more and pay 350 EGP each. Popcorn is on the house, so bring your appetite along.
For more info, click here.
Friday
Le 5ème at District 5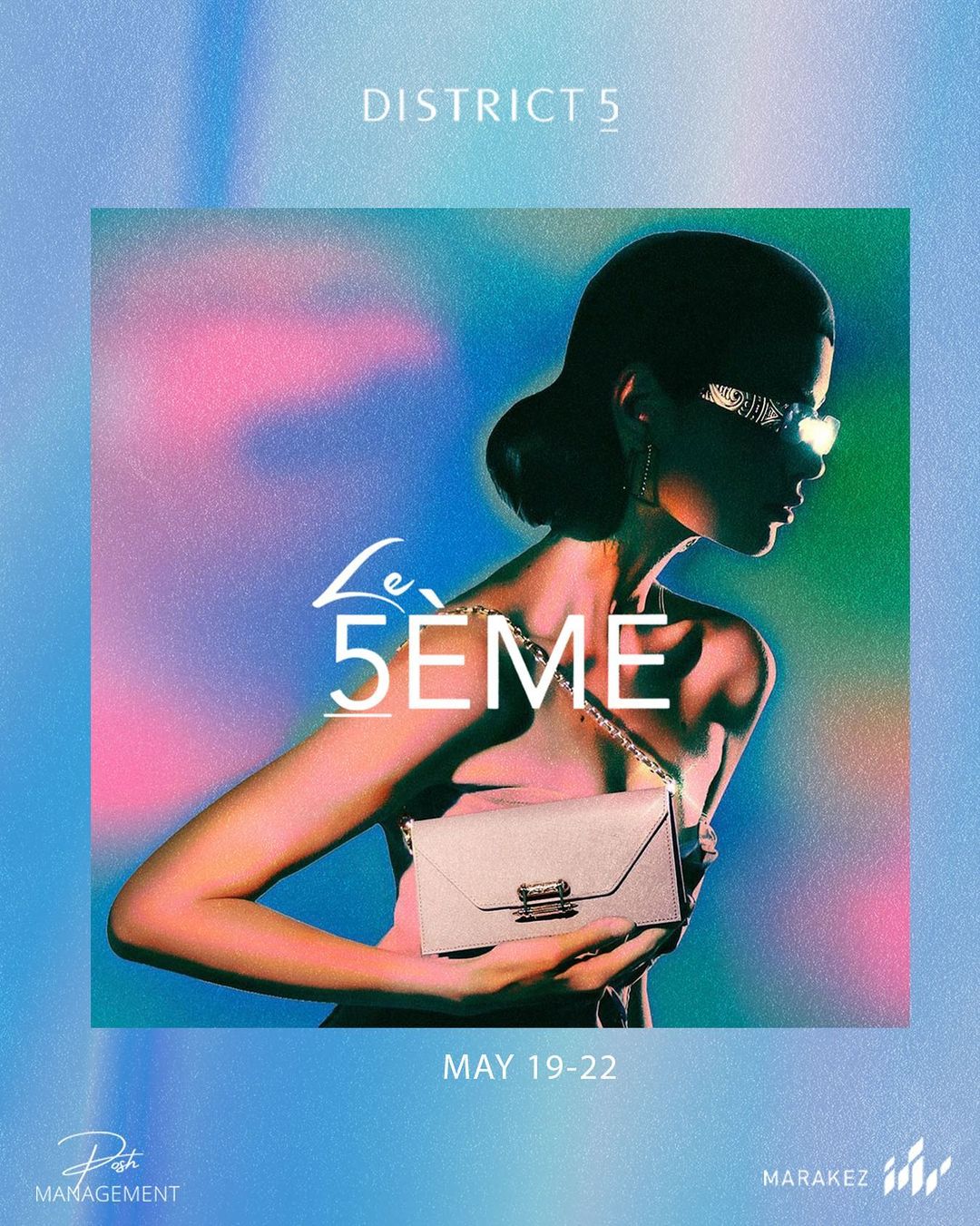 Step onto the glamorous runway of Le 5ème, District 5's sensational four-day fashion extravaganza. Mingle with A-list celebrities, marvel at the masterpieces crafted by over 100 Middle Eastern designers, and indulge in trunk shows, enlightening panel talks, captivating workshops, and a lot more. Don't miss this unparalleled opportunity to elevate your style and discover the latest fashion trends.
For more info, click here.
Paint & Breath at KMT House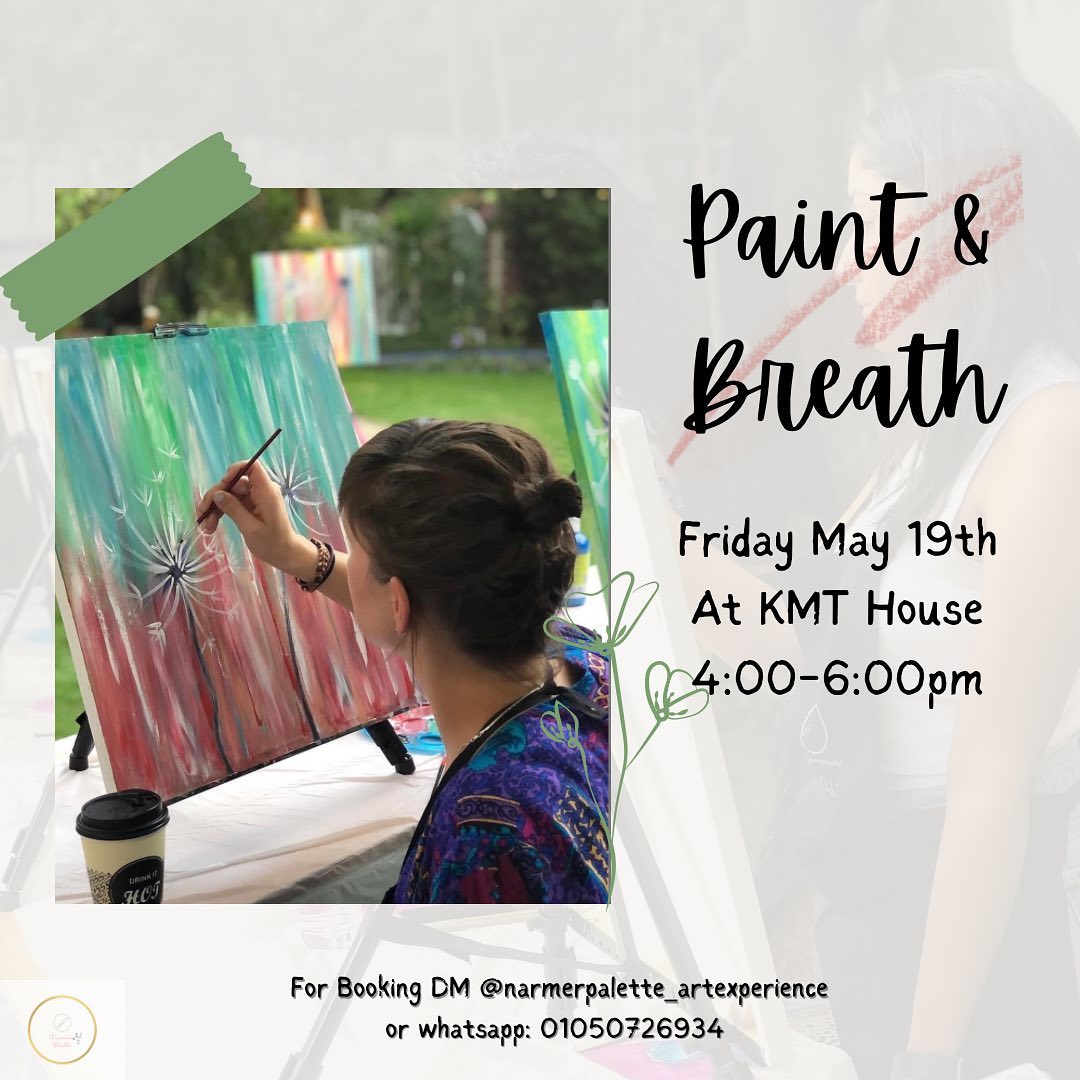 Get ready to paint the town with your creativity at this family-friendly Paint & Breath event hosted by Narmer Palette Art Experience. Join the fun on Friday from 4 -6 pm at the picturesque outdoors of KMT House for a relaxing and delightful painting experience. All supplies and a refreshing drink from KMT Tables will be provided. No experience is necessary, so bring your loved ones and immerse yourselves in a fun-filled paint night outing.
For more info, click here.
Tidal Dream by Memphis Records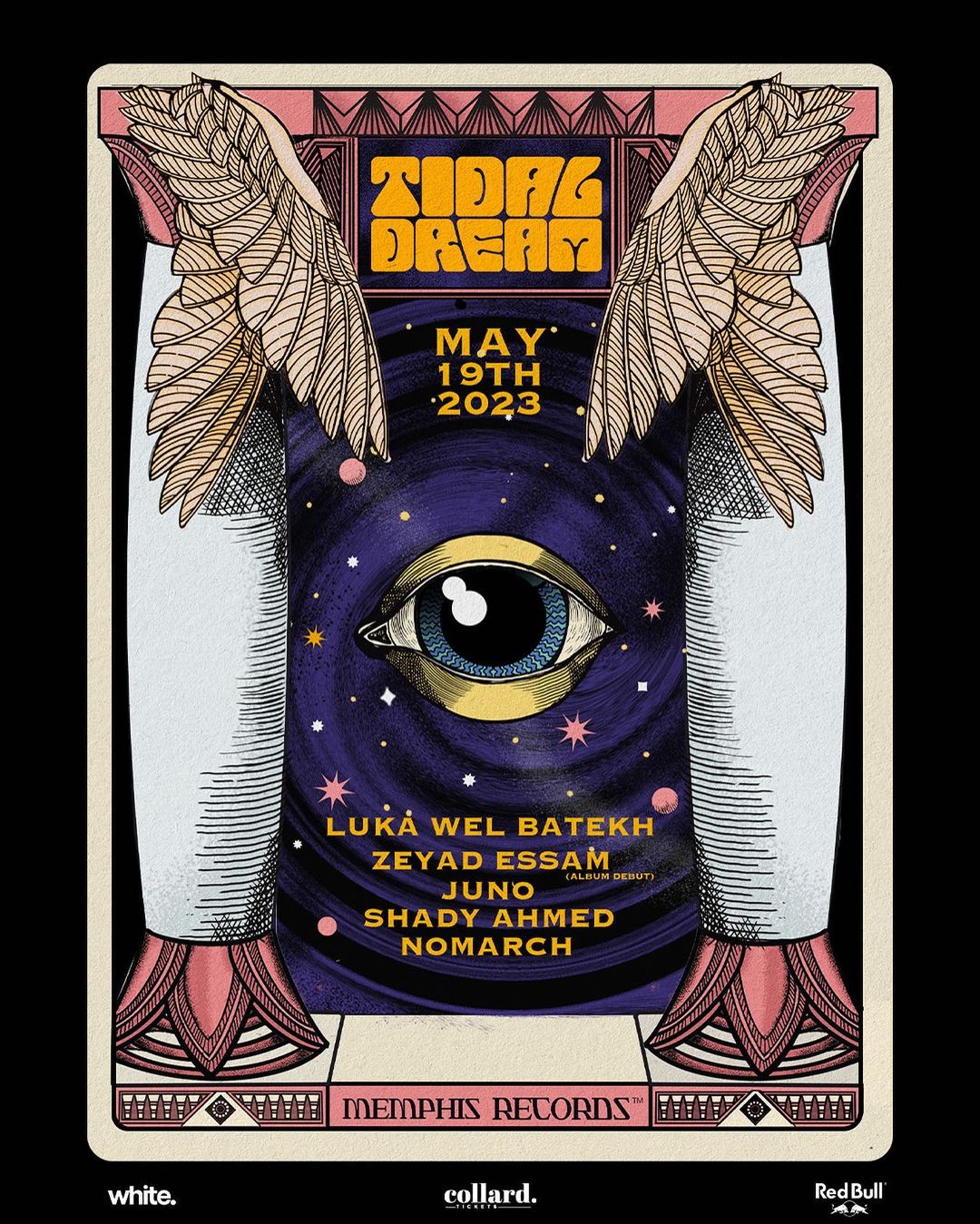 Make a splash at the highly-anticipated Tidal Dream Festival Vol. 2. Grab your early bird pass now for an unforgettable day of mind-blowing performances from Luka Wel Batteekh, Zeyad Essam, Just Junoo, Shady Ahmed, and No March. Don't miss out on this epic event that would be perfect for you and your friends to celebrate the weekend.
For more info, click here.
Music Fusion by Mafdy Ghattas at Room Garden City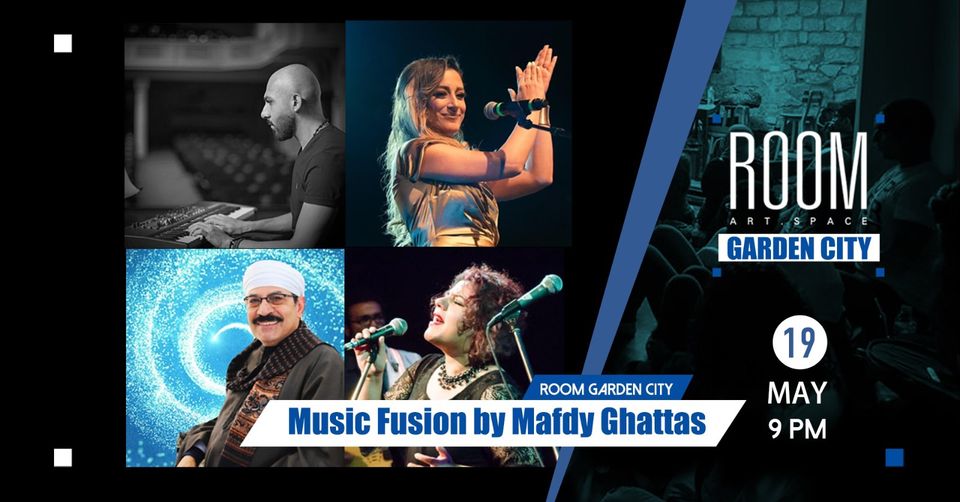 Prepare to be enchanted by the mesmerising melodies of selected old and new Arabic songs infused with a fresh musical arrangement. Immerse yourself in the captivating performances of Shereen Abdo, Abdelrahman Belala and Nermeen Wasfy, all orchestrated by the masterful Mafdy Ghattas.
For more info, click here.
Mama's Boy at Theatro Arkan

Mama's Boy is finally making his return to Egypt, so get ready for a night filled with laughter! This side-splitting one-hour special will be performed by the immensely talented Mohamed Helmy at Theatro Arkan in Arkan Plaza on Friday.
For more info, click here.
Saturday
Open Air Affair at Cairo Jazz Club 610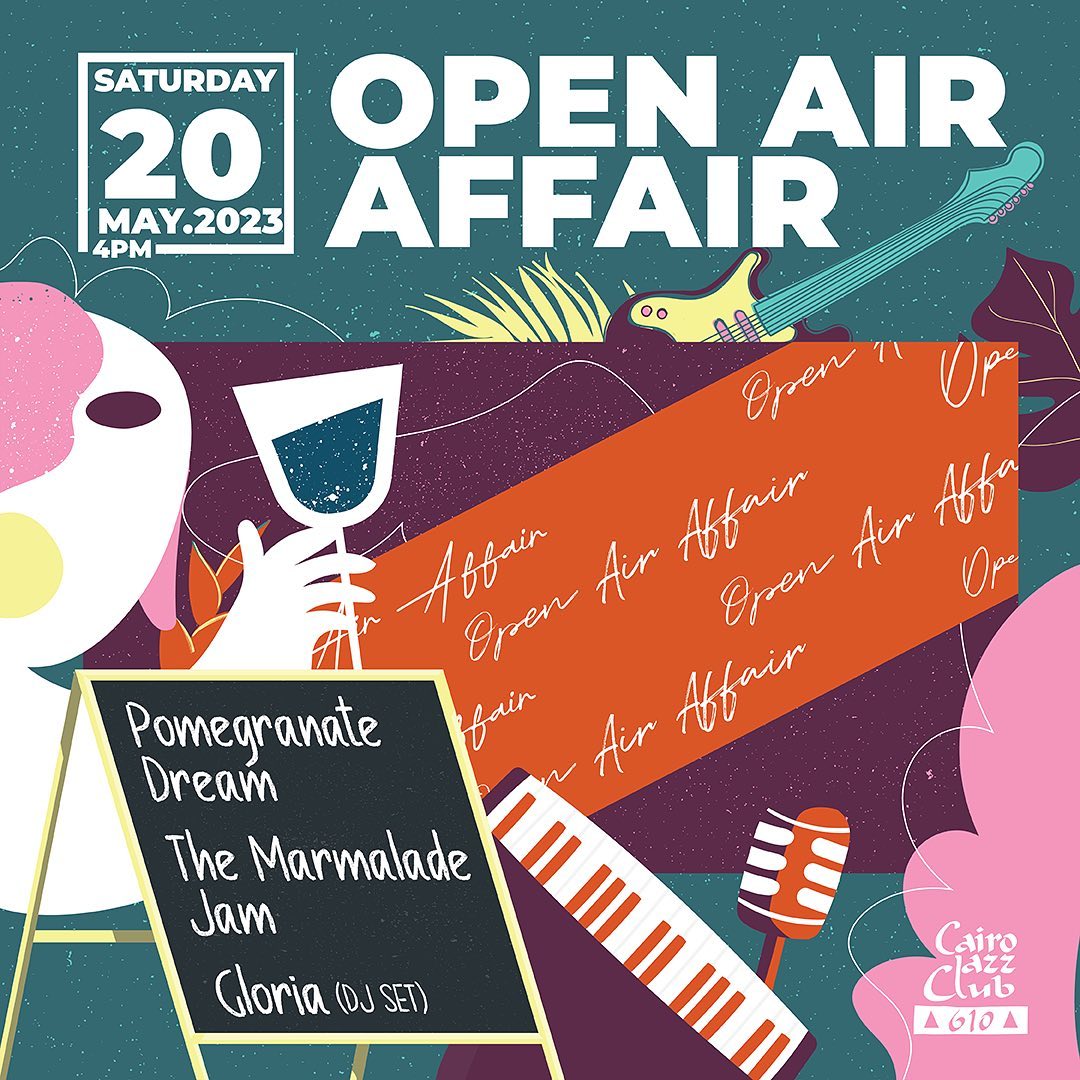 This will certainly be an affair to remember! Immerse yourself into a new world of live music, mouthwatering food, and refreshing drinks on the terrace at CJC 610 next Saturday. Let the dreamy indie-pop covers, soulful funk tunes, and dance-worthy beats set the perfect backdrop for an unforgettable evening. You'll be jamming to beats from Pomegranate Dream, The Marmalade Jam & Gloria. Get there early to fully soak up the vibes and bask in the warm sun!
For more info, click here. 
The Food Platform Market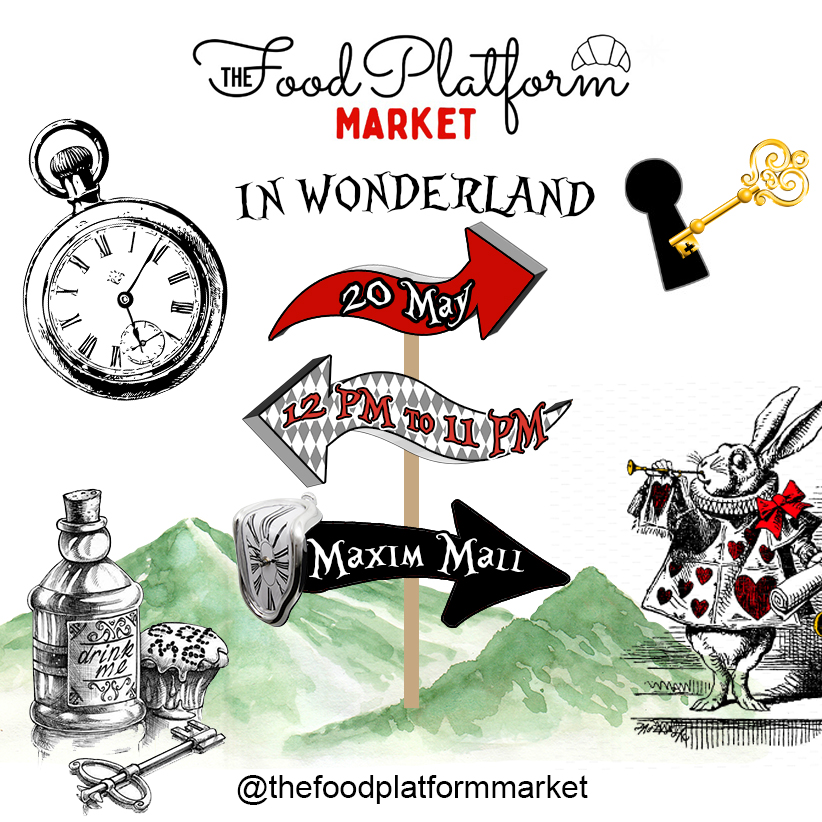 To all food lovers out there, it's your lucky day! The Food Platform is having its next food market event with a long list of vendors, this time under the theme of "Alice in Wonderland"! Don't miss it this Saturday the 20th of May, from 12 pm to 11 pm at Maxim Mall. 
For more info, click here. 
Movies to Watch This Weekend
Fast X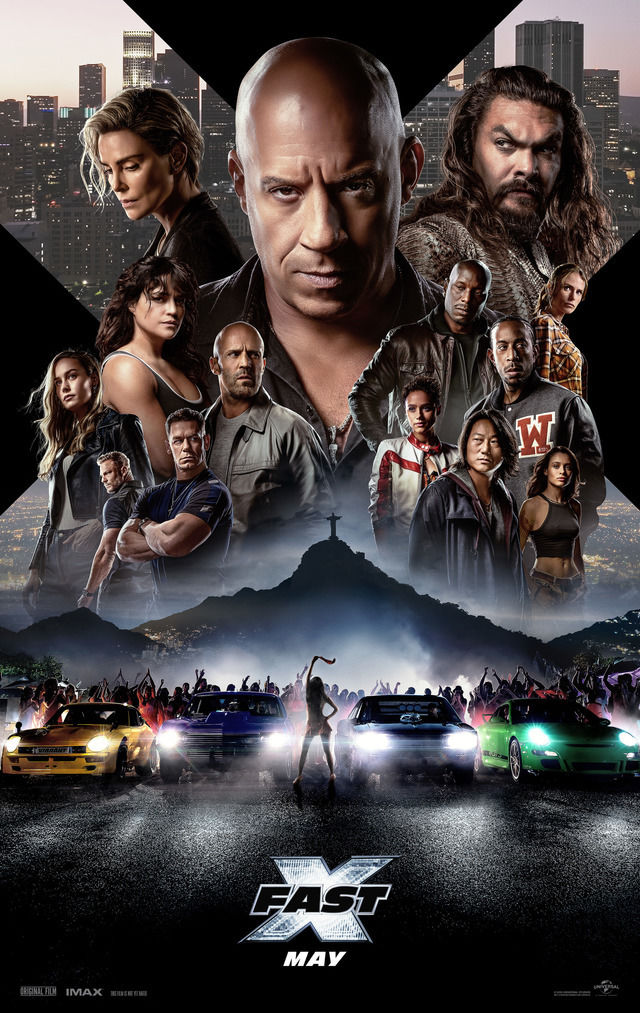 If you don't have plans for this weekend, we recommend heading to the movies instead of watching Netflix on your couch. Gear up for an action-packed weekend with Fast X, which is part one of a three-part finale. This will be your perfect escape from loud parties. Make sure to get a lot of popcorn to go with the adrenaline rush you are about to witness.
The Dam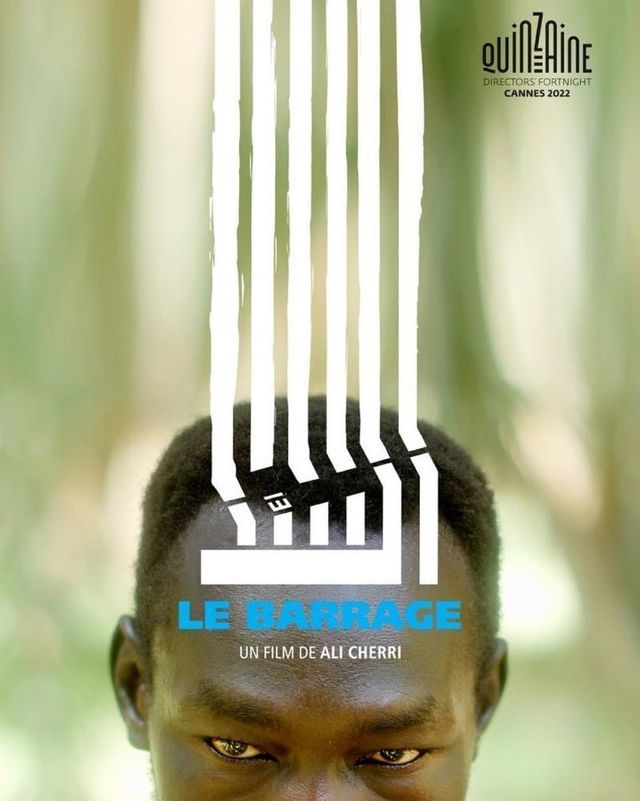 Looking for something more on the dramatic side? The Dam tells the story that begins in the midst of the Sudanese revolution. On the banks of the Nile, a Sudanese brick-maker restores his spiritual bond with the land. Watch his emotional journey through this allegorical representation.
Love Again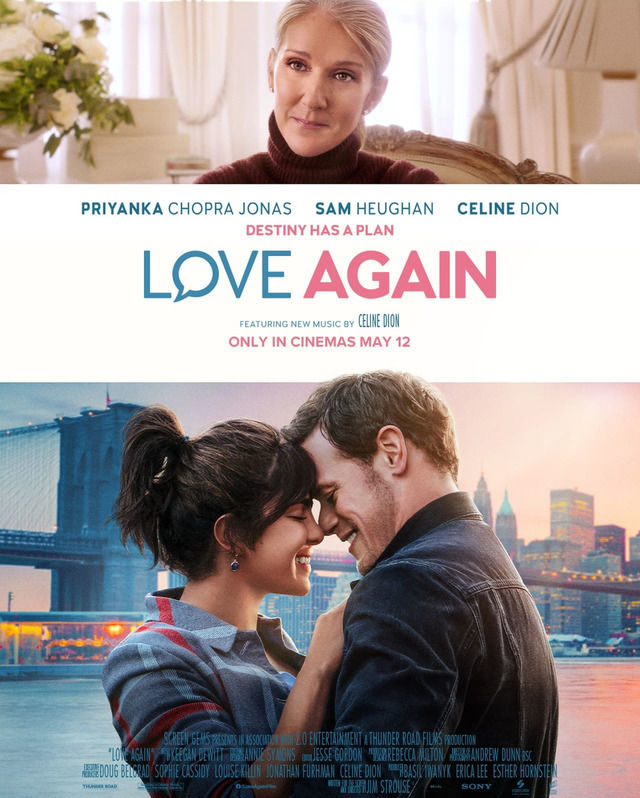 Romantic Comedies have a way of restoring our faith in love again. If you feel like you are in the mood for comedic relief, then this is the movie you should watch this weekend. It tells the story of a woman who is in an attempt to cope with the loss of her fiancé. She channels her grief by sending romantic texts to his old number. Unexpectedly, her messages find their way to the new owner sparking an unforeseen romance that blossoms in the digital realm.