A'elet Mickey: The Modern-Day Egyptian Family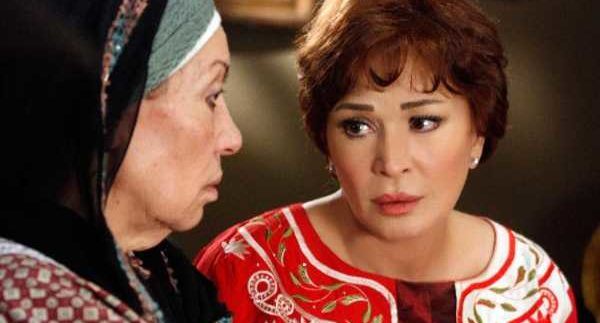 Running for the Ideal
Family Award, we soon discover that Mariam's (Lebleba) family is anything but.
She has been raising her family for over a quarter of a century, and things have
mostly gone according to plan. That is, until a committee comes to evaluate the
family for the Ideal Family competition, whereupon all hell breaks loose.
The family is composed
of a loving mother and father (Fouad Selim plays an extension of his Ayza Atgawez fatherly figure) and five
kids covering all adolescent stages up to early adulthood. The youngest is
Mickey, and in a nod to the classic 60s family film A'elet Zizi, the film is named after
him.
On an average school day, Mariam wakes her younglings up to a hearty
breakfast, after which they head out to school, while her eldest starts his work day
as a cop. Surprise, surprise; most of the
kids skip school. The college student goes to his usual Play Station spot, the
younger son fights on the street, and the teenage girl stays at home and uses Facebook
to flirt with boys.
As you would expect from a poster that flaunts all primary colours, A'elet Mickey is light-hearted for the most part. The neighbourhood of Heliopolis is
prominently featured with many of its iconic squares and streets, and the film
has a mellow visual aesthetic to match its tone. Director Akram Farid executes some nice and interesting
shots and captures the warmth of the Egyptian family.
Lebleba plays the part
of the strong-willed mother with mixed results. Her full make-up and stiff
facial expressions fail to emote the care of a concerned mother, while the rest
of the cast do their best to bring their characters to life, which renders some
uncomfortable performances.
Older generations out of touch with today's neologism will benefit the
most from watching the film, which will help them understand the latest (and
sometimes dated) lingo. The
film ends up trying too hard as a whole while attempting to catch up with the ever-growing slang.
There is an obvious lack of conflict to carry the film through, with the
characters encountering only a few minor setbacks. A'elet Mickey marches ahead steadily
with a strong sense of purpose that wasn't really examined, though
it's unclear if they had one to begin with.