Before I Go to Sleep: Shallow Thriller Fails to Capitalise on Novel Premise
Colin Firth

Mark Strong

...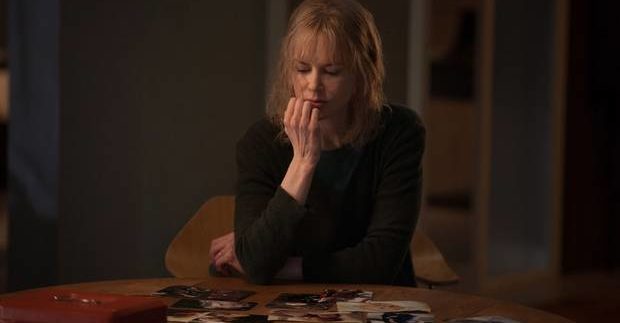 Rowan Joffe's latest psychological thriller – based on S.J Watson's nail-biting 2011 page-turner – is, sadly, anything but thrilling. Poorly-constructed and emotionally shallow, Before I Go to Sleep starts off with an absorbing premise, but fails sustain the intrigue needed to do its source material justice.
Having suffered a terrible car accident ten years ago, Christine Lucas (Kidman) wakes up every morning not knowing who or where she is. As a result of a severe head injury, the forty year-old suffers from a form of post-traumatic amnesia, which erases her most recent memories every night she goes to sleep.
Unable to recognise her own husband, Ben (Firth), she wakes up every morning in fear while her long-suffering partner sits on the edge of the bed patiently explaining – through a collage of pictures taped to the bathroom wall – who he is and who they are to one another.
Psychiatrist, Dr. Nash (Strong), calls her every morning, encouraging her to keep a video-diary. Convincing her to join an experimental treatment designed to jog her memory, Christine's understanding of her life is put into doubt when she begins to unravel the real truth about her past and the fact that not everyone in her life is who they say they are.
Set somewhere in the UK – the exact location of which is never specified or visually depicted –Before I Go to Sleep starts off relatively strong and, for what it's worth, Rowan Joffe manages to create a genuine sense of mystery surrounding his fragile protagonist from the film's very first scene.
However, the story quickly begins to lose its edge – and focus – when Christine starts digging deeper into her past, quickly falling into clichéd thriller territory. That's made all the worse with a few too many inconsistencies and far-fetched scenarios, all coming together to render it shallow and uninvolving.
It's a darn shame, because the three main actors are all capable of delivering outstanding performances and both Kidman and Firth are convincing enough for the most part, though even they as characters seem detached to what should have been a complex and taxing plot.
Many have pointed to Christopher Nolan's groundbreaking thriller, Memento, and even Adam Sandler comedy, 50 First Dates, as two films that, despite being at opposite ends of the spectrum, deal with similar plot devices in much more decisive ways. Before I Go to Sleep has neither the intelligence of the former nor the comic relief of the latter and, in the end, really just has nothing.