Black Sea: Far-Fetched but Engaging Under-Water Thriller
Ben Mendelsohn

Grigoriy Dobrygin

...

Action & Adventure

Thriller

The premise of Kevin Macdonald's latest thriller, Black Sea, suffers from a severe case of implausibility, though The Last King of Scotland director does manage to infuse plenty of tension and ignite a compelling lead performance by Jude Law.
As a proud and a skilful Royal Navy submarine commander, Captain Robinson (Law) – who has spent over a decade doing salvage work for the Agora Corporation – is shocked to learn that his services are no longer needed.
With no other real job prospects on the horizon, Robinson soon comes across a fellow colleague who provides him with valuable information concerning a sunken Nazi WWII U-boat. Apparently, during the height of the war, Stalin offered to pay Hitler a hefty sum as a way of preventing a possible invasion by the Fuhrer. However, the payment of gold bars never reached its destination and lies at the bottom of the Black Sea.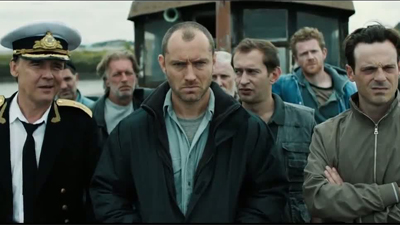 Reaching out to a private backer, Robinson soon starts putting together a crew – a group of half-English and half-Russian underwater specialists – to steer a run-down submarine to the site without being detected by the patrolling Russian naval fleet. It's not long before tension turns into conflict and it's up to Robinson to keep his crew in check if they are ever to come out of the mission both rich and alive.
Despite its far-fetched concept, Black Sea – scripted by T.V writer and the playwright Dennis Kelly – still manages to deliver and engage. One of the film's strongest aspects lies with the tension and the power of human greed which is depicted palpably and wonderfully against the cluttered and the confining setting of the submarine. On the downside, however, the character arcs are paper-thin and though Macdonald makes up for it with a couple of thrilling action set-pieces, there's very little for audiences to connect with.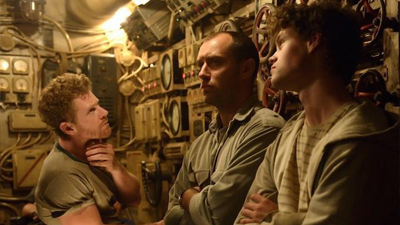 Nonetheless, Law – armed with an impressive Scottish accent – is rock solid as the agitated Captain whose electrifying intensity and personal quest for retribution keeps Black Sea afloat.