Endless Love: Clichéd & Predictable Story of Young Love
Alex Pettyfer

Gabriella Wilde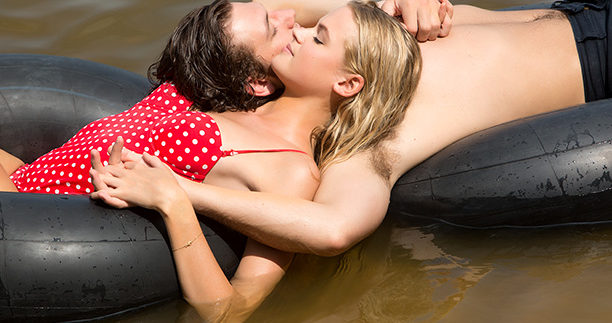 While the 1981 version of Endless Love – a story adapted from Scott Spencer's acclaimed romance novel of the same name – did not offer a thought-provoking or a deeply-moving cinematic experience, at least it was gutsy and somewhat passionate; two features that its overly-sappy 2014 version, unfortunately, desperately lacks.
Directed by Shana Feste, Endless Love centres on Jade Butterfield (Wilde); a beautiful and privileged seventeen-year girl who has just graduated from high-school with the highest of honours. Ready to begin the next chapter of her life, Jade is looking forward to attending medical school; a move that endlessly satisfies extremely controlling father, Hugh (Greenwood).
During her graduation party, Jade is approached by David (Pettyfer); a fellow classmate who has been waiting for an opportunity to approach the ellusive girl, whom he has been harbouring feelings for quite some time. Jade, a girl who prefers to spend her time alone, is instantly smitten and the pair soon fall for each other.
Naturally, their blooming romance is soon interrupted by Hugh, who strongly disapproves of her daughter's newly-found love interest, while Jade's mother, Ann (Richardson) thinks that the growing bond between her daughter and the son of a car mechanic will actually do her a world of good. Determined to break the couple-apart, Hugh pulls out all of the stops and soon go head-to head David, leaving Jade's fragile heart caught in the middle.
Painfully predictable and extremely-passive, the material is too structured and a little too on-the-nose to be digested in any serious way. Wilde, last seen in the 2013 rendition of the horror-classic Carrie, is especially wishy-washy as Jade; pretty but utterly uninteresting, the young British actress fails to engage with her character or the storyline enough to make her actions and behaviour seem sincere or even appropriate. The distinct lack of chemistry with co-star, Pettfyer, also serves to undermine any kind of rhythm or momentum, leaving the entire aaffair somewhat flat.
Overly-sentimental and exceedingly mushy, everything about Feste's latest romantic-teen drama – coincidentally released just in time for Valentine's Day – feels staged and blissfully ignorant to its cheesiness. The film's only redeeming quality comes in the form of an eclectic mix of a soulful indie songs that make soundtrack.
The real issue, in the end, is the utter lack the lack of passion and heart in a film that we are told is full of both of those things.