Horsemen: The Horrors of Banality Unleashed
Dennis Quaid

Lou Taylor Pucci

...

Drama

Mystery & Suspense

...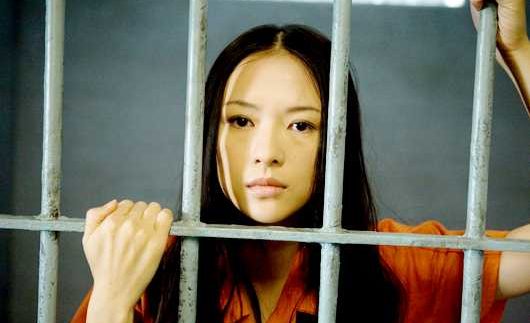 Hold on there, Horsemen.
Aren't you a straight-to-DVD release from 2009? Then why are you trying to
sneak into Cairo
cinemas? Oh we get it! The World Cup has started and nobody is going to be
watching any way. In that case, enjoy your stay; you're not all that bad.
As uneven and contrived as Horsemen is, it has a few chilly moments and lots of gruesome
images; some of which are so unsettling that it's uncomfortable to watch. Films
like Saw and Hostel are bailed as torture porn, so you know exactly what to
expect. Horsemen plays as a family
drama up until the point that you see the blood creeping on the floor, and then
it seems like someone switched the channel. Bleak, morbid and so very dry; it
leaves you dejected.
Aidan Breslin (Quaid) is a sombre detective; just witnessing
how he starts his day may have viewers ready to leave the cinema. However, the
films begs you to bear with him for another 90 minutes. Breslin is a widower
with two boys and the sorrow of a dying elephant, but before he sucks all the
joy out of your soul; a string of murders halts his efforts. These aren't your
run-of-the-mill homicides; they are a trove of biblical mythology. This time,
instead of the seven deadly sins, the killers take a cue from the Four Horsemen
of the Apocalypse, who after offering four human sacrifices will lift the veil,
allowing people to see the truth.
Quaid keeps a straight face even when he has to react
to flabbergasting lines like 'If the system was ever inventoried online we can
connect the chip to the IP address, and If the IP was assigned by the C.O. we
can geo-local all the way to a street address.' He pauses for a second and then
confirms, 'Then do it'. Quaid adamantly tries to provide the film with some
legitimacy by giving a serious performance, but Horsemen is not in need of good actors to bring it to life; it
needs a better narrative. Gibberish jargon is not the script's only flaw.
Whenever the film gets trapped in a dead-end plot, it just turns a blind eye
and introduces a new storyline.
It should come as no surprise to learn that director
Åkerlund comes from a music video background. His moody frames are strikingly
beautiful and detailed, even if that's all you're going to get out of Horsemen. Crouching Tiger Hidden Dragon's Ziyi Zhang's portayal of an angst-ridden
teenage girl (she was thirty at the time of filming) is truly
painful to watch, and if you make out her accent and understand her babbling;
you'll hear her promise of a major twist at the end– a stupefying cherry on
top of this mess.