Inception: An Elaborate Puzzle
Ellen Page

Joseph Gordon-Levitt

...

Drama

Mystery & Suspense

...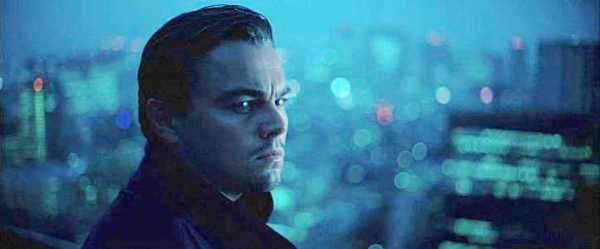 Inception isn't a film about the
tranquil beauty of dreams per se; rather, it's a clockwork heist executed within the
organic world of a dream. It takes place in a faceless reality with no specific
date, recognizable brands or landscapes. One of cinema's unique powers is to
show us unattainable places to explore different possibilities. Inception isn't mystical; it's complicated:
many ground rules are lain, and they keep changing up until the last minute.
The biggest challenge is not to comprehend what's unfolding in front of you on
the screen, but rather to be able to retain the information and keep up with the
accelerating rules of the game.
Which principals are important and which aren't
is an indication of director Nolan's intentions. The technicalities of entering the
dream world are taken for granted; yet the rules of the dream world are
crucially explained.
Cobb ( DiCaprio) offers information to the highest bidders.
This information can only be extracted from their rivals' minds by hacking their
dreams. A technology originally developed to train soldiers to experience
ground combat and learn how to withstand pain; it ends up being exploited for
its iniquitous potential. We don't really need to understand how Cobb ends up in other people's dreams; but we need to understand the
consequences.
With reality itself under question, all characters must take a leap of
faith without any guarantees. Cobb can't be with his
family anywhere other than in the few fractured memories of them locked into
his subconscious. And we get a glimpse of others who have retracted from their
lives and have chosen to share a collective dream in what seems like a modern-day
Opium den. Does the authenticity of the experience really matter, or is reality
irrelevant as long as you have your loved ones around you?
Thematically, Nolan has always driven his
stories with paradoxical ideas, all stemming from a central question. In Dark Knight, we didn't get only one
thread following the right-justifying-wrong theme, but mirroring dilemmas all
exploring different aspects of the question.
Cobb has to perform an impossible
feat that has only been done once before. He assembles a team of specialists,
each with his own area of expertise. He hopes this last caper will offer him
salvation, so that he can be reunited with his family and find the reality that he
has been long yearning for.
What's most intriguing about the film is the
way that it marries its heavy ideas with potboiler action thrills. Once the
team heads out to carry out the mission, the Russian-doll plot starts to
disassemble, and the exposition starts to pay off. Different time lines run
parallel to each other as a result of a very ingenious take on the nature of
dreams. Unanticipated problems emerge and the team has to improvise, not just
to succeed; but also to make it back to the surface. Rhythmically, new rules
are revealed, showcasing great economy of information.
Unlike dreams, Inception isn't illustrious and hazy; on the contrary, it's very
polished. However, the scope of spectacle is visually arresting and unlike
anything the audience has seen before. And although inescapable traces of CGI can
be found within its frames, most of the special effects were made on-set and used
real-life trickery, resulting in transcending images that defy gravity.
Inception is not a film without its
flaws. If you put it under a microscope, you'll find many inconsistencies and
illogical plot holes. There may be scenes where things could have been resolved
in easier ways, but who would want to watch that?
The film commits to its logic enough for us
to suspend disbelief for the entire journey. You don't want to miss one of
today's most ambitious projects; because however you will feel about it, Inception will conjure up a visceral
reaction.