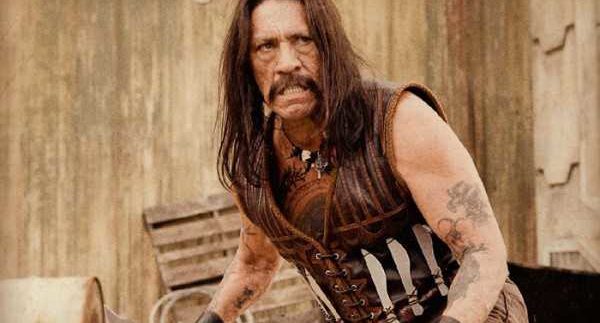 When Quentin Tarantino teamed up with Robert Rodriguez for
their three-and-a-half-hour-long homage to 70s exploitation; Grindhouse, their efforts were met by
roaring applause from fans and critics alike but then the film failed
horrendously at the box office.
Later, the film received a second life on DVD as
a cult classic, and the fake trailers filling in the halfway intermission also
developed a following of their own. Machete was one of the fake Grindhouse
trailers, and it was singled out by Rodriguez and made into a full-length feature due to its intense action scenes and level of fun.
Our anti-hero Machete (Trejo) is an honest Mexican federale that refuses
to succumb to the powers of Torrez (Seagal), an American drug lord with all the
Mexican officials under his payroll. Torrez lashes out against Machete in fury,
and traps him in a burning house after executing his wife and only son in front
of him.
Machete escapes, sets his mind on revenge and crosses the US border, basically
leading a life propagated by every action film cliché imaginable. However, Machete isn't concerned with reinventing
the genre: the film's ultimate goal is to push those metaphors to the most
absurd, bloody and fun heights conceivable.
All the potential first seen in the trailer is delivered in spades in Machete. The film stays true to its
word to the point of bordering on overkill, with concentrated dosage of
mindless action and seething cardboard characters fulfilling a lifetime quota of
camp. Then the film continues for another 30 minutes of mind-numbing action that
turns a bit sour. Had Machete been
trimmed a little, it might have been an easier pill to swallow.
Still, with a cast full of heavyweights
covering the entire range of the acting spectrum, you can't resist Machete's trashy
charm.
If anything, Tarantino and Rodriguez's
biggest strength lies in their ability to turn the exploitive flicks that they
grew up consuming into vessels for their art; juxtaposing low-brow aesthetics
with a complex cinematic language that simultaneously elevates the art form and
celebrates its stylish absurdity. Too much fun isn't a good thing but it isn't
a bad thing either.