Night at the Museum – Secret of the Tomb: Family-Friendly Franchise Signs off with a Whimper
Ben Stiller

Owen Wilson

...

Action & Adventure

Comedy

...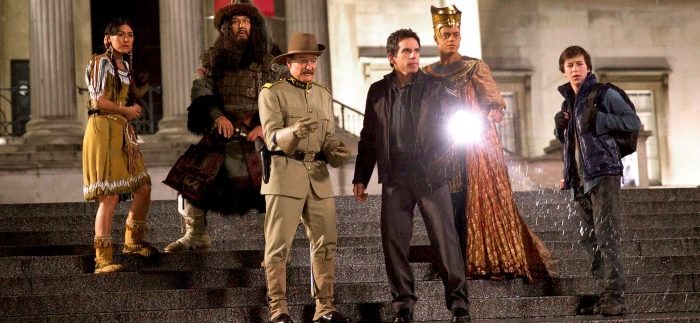 Night at the Museum: Secret of the Tomb, the third and the final instalment in what has been a surprisingly lucrative film franchise, has – quite predictably – failed to capture the lively charm that initially made this family-friendly fantasy series amiable.
The story, this time round, is based on the Tablet of Ahkmenrah, which – during an event at the museum – begins to cause Larry's (Stiller) exhibit friends to act abnormally, causing everyone in attendance to flee. Larry realises that the tablet's increasing corrosion is the cause and sets off on a seemingly unnecessary quest to uncover the mysteries of the tablet – a quest that sees him travel to England at one point.
Sitting through Shawn Levy's final museum adventure is, at times, painfully dull. Even for one last cash-grab, Levy and co seem to have given up before the first crack of the film clapper came down.
This is of course a film that isn't trying to engage in anything more complex than silly humour and a basic feel-good tone, but even for an increasingly discerning and worldly young target audience, there's little about the third and final chapter that registers as innovative or original.
Having lost the charm and sense of humour that made the franchise successful the jokes feel stale and out-of-date, while even the sight of the likes of Ben Stiller, Robin Williams, Owen Wilson, Ricky Gervais and Steve Coogan running mayhem together has lost its novelty and their individual characters limp along.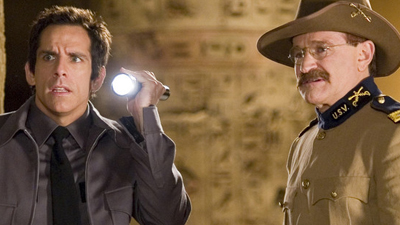 These are guys with a combined powerhouse comedic pedigree; but it's like giving a fish a bike – the script just doesn't give the undeniably able cast anything new to work with. Despite this, the role of Larry fits Stiller like a glove, despite a subplot involving his rebellious son wading into gushy territory, and many will find nostalgia in seeing the late Williams on screen.
It's a shame that the series has signed off with a whimper; tiresome, repetitive and completely unnecessary, Night at the Museum: Secret of the Tomb milked the premise till it couldn't be milked anymore.