Action & Adventure

Thriller

There is good ridiculous and bad ridiculous; while good ridiculous is that wacky cartoon you find on a weird kids' channel that makes you laugh so loud, bad ridiculous is a film that barely makes any sense, defies the laws of physics without being a sci-fi movie and is a complete implausible, witless bore that is a two-hour-and-twenty-minute nightmare.
A sequel to two previous films, Race 3 follows a criminal family, their new mission, and their complicated relationships. When their mother leaves half of her wealth to her stepson Sikander (Salman Khan), the twins Sanjana (Daisy Shah) and Suraj (Saqib Saleem) decide to take matters into their own hands with revenge. As the family's boss Shamsher (Anil Kapoor) asks Sikander to retrieve a hard disk containing scandalous videos of several well-known politicians, family bonds get tested, true colours appear, and the twists never stop.
This might be the simplest way to explain the incoherent and meaninglessly complicated plot where every other minute there is a supposedly shocking reveal that changes who is related to whom, and how. These twists make the plot too complicated, barely comprehensible, and too messy to be entertaining, resulting in a deathly slow and boring 140-minute feature film.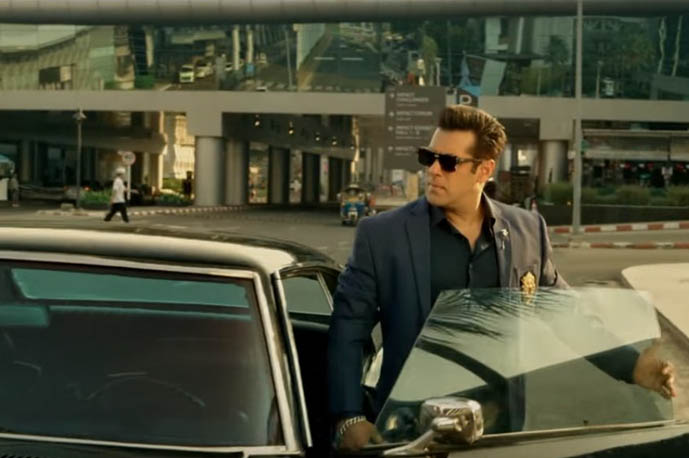 The film throws out any plausibility with characters flying and flipping in the air, crazy martial arts, and absolutely no sense at all. Making the film even more ridiculous were the numerous slow motions that are barely minutes apart and the cheesy shots in which the character defiantly looks at the camera and combs his hair, while repeating a beaten-to-death cliché in cartoonish transitions. The filmmakers could have used some of the budget they spent on each character's sunglasses collection to hire a more professional and mature editor.
Films do not have to fit into a certain genre, or two, or even three. However, they should at least have an overall mood. Instead, like many Bollywood films, Race 3 goes for comedy, drama, musical, romance, crime, and action, all at once, yet fails to truly capture any of them, creating an unidentifiable mess.
Race 3 also tries to cram in as many dance numbers as possible, even if they do not belong. Like executing a heist on a bank that is surprisingly next to a nightclub where two main characters randomly decide to perform. Why would the bank they want to rob be next to a nightclub? Why would two main characters focus on the dancing more than the heist? Why would the filmmakers think that it was a good idea?
For the acting, most of the cast did a mediocre job with no standouts and barely any mentionable performances; just an over the top expression here, or none at all there and the film is done. Maybe for Bollywood fans this film would be appealing, but logically this film is not worth your ticket, your time, or your mental energy to sit through its horrible 140 minutes.