Taken 3: Action Trilogy Taken As Far As it Can Go
Dougray Scott

Famke Janssen

...

Action & Adventure

Thriller
Sinking further and deeper into its very own rabbit-hole of absurdity, Taken 3 – the third and hopefully last chapter in Luc Besson's generally well-liked but unmistakably flawed Taken trilogy – has finally outstayed its welcome. Abandoning logic and pretty much everything that connects its concluding statement to any of its predecessors, Taken 3 disappoints and not even Bryan Mills – and his special set of skills – can save it from its demise.
Directed by Olivier Megaton, Taken 3 takes us to the sunny streets of Los Angeles where ex-government operative, Bryan Mills (Neeson), is adapting to his relatively quiet and uneventful single life. Realising that his daughter Kim (Grace) is no longer the little girl he wants her to be, Bryan continues to look for ways to become a part of her life, while his ex-wife, Lenore (Janssen) – who is experiencing marital problems with her husband, Stuart (Scott) – is trying to become a part of his once more.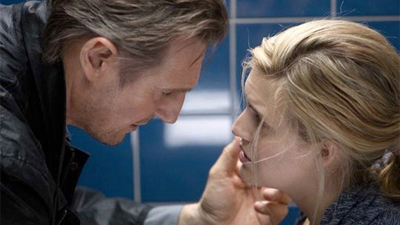 It doesn't take long before Bryan is swung into action when Lenore is found murdered in his very own apartment and, just like Harrison Ford in the Fugitive, Bryan is the suspect. Escaping from the hands of the law, our hero – with the help of some old friends – sets off to carry out his own investigation, in the hopes of finding the person responsible before he's caught by Agent Dotzler (Whittaker).
Apart from the title and the central characters, Taken 3 shares very little common thread or connective tissue with any of its previous instalments. The Euro-action grit introduced in the first movie is long gone and tension has been reduced to a simmer; a handful of dubious Eastern European, unforgiving plot holes and the over-zealous editing leave the film hollow of what made the previous films stand above the usual action spiel.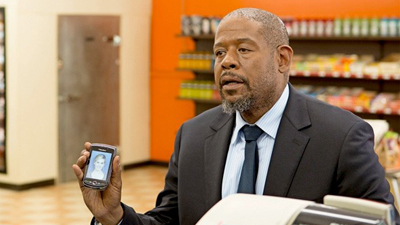 Neeson, who allegedly did all his own fight sequences, is still his capable and charming self, however, the improbability of the situations he finds himself in – not to mention the laws of gravity he dares test – fall into typical Hollywood ridiculousness. The ever dependable Whittaker serves to be a wonderful addition to the film, though his talents, along with the story's initial potential and appeal, are shamelessly underused.