The Boy Next Door: J.Lo Stars in Weak Thriller
Almost shockingly predictable and seemingly unaware of its own inescapability, The Boy Next Door – penned by the first-time feature writer, Barbara Curry – is a film you've seen a thousand times before. Lacking originality or any sense of awareness, this latest not-as-erotic-as-you-might-think thriller is just as painful as its much-too-revealing trailer suggests.
Directed by the Fast and Furious' Rob Cohen and produced by JLO herself, the story is centred on suburban high-school teacher, Claire Peterson (Lopez) who's dealing with a broken heart caused by her now estranged husband, Garrett's (Corbett), recent infidelity.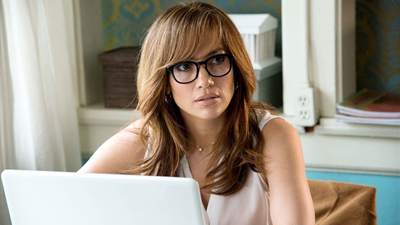 Trying to put the heartache behind her, Claire tries to focus on her work as a literature teacher and her son, Kevin (Nelson) – who is still very much fond of his absent father. Her troubles, however, are soon put to the side when she meets a very handsome next-door neighbour, Noah Sandborn (Guzman); a nineteen-year old orphan who has just moved in to take care of his sickly great uncle.
At first, Claire is welcoming – as any mom would be – and she even begins to encourage the idea of Kevin hanging out with their new neighbour. However, her niceness soon gives Noah the courage he needs to escalate their flirty relationship to a whole new level. After having spent one steamy night with the young man, it doesn't take long for Claire to realise that she's made a mistake. Unfortunately for her, Noah doesn't feel the same and he will do everything in his power to let her know that.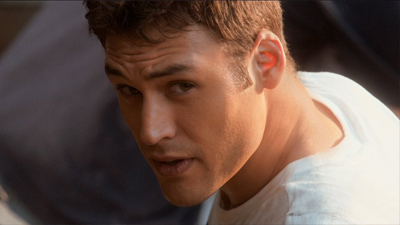 There is very little here that sets The Boy Next Door apart from any of the other similarly plotted thrillers – see Basic Instinct, Fatal Attraction, Single White Female – that have gone on to explore – indisputably to a much, much better effect – the subjects of seduction and obsession. In fact, everything about the story feels familiar and worn-out. There's little-to-no suspense, the plot is weighed down by clunky dialogue and the film's constant tonal shifting doesn't help its already weak premise.
Guzman, whose portrayal of an obsessive psychopath resembles something you see in a Spanish telanovela, doesn't click, while JLO – who doesn't look a day over 35 – seems a little lost with this one and not even her usual charming ways – not to be confused with acting abilities – could have saved this mess of a film.