The Cold Light of Day: Bland, Confusing Thriller
Bruce Willis

Henry Cavill

...

Action & Adventure

Thriller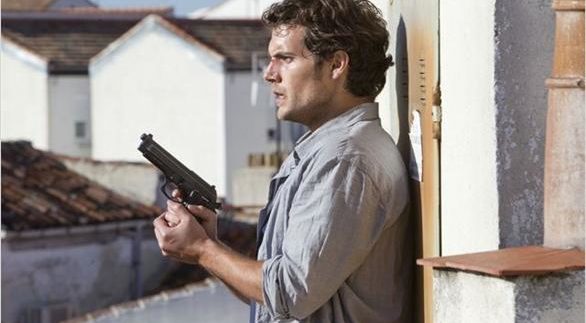 For
anybody planning to watch this for Bruce Willis, be warned- he's barely in it.
We instead spend the whole film following Cavill who plays his son Will who is
the only member of the family left free to roam the streets of Madrid. Will's
family has been kidnapped due to Martin's (Willis) work with the CIA. He'd
taken a briefcase from the kidnappers and Will now has to find the bag, which
he suspects is with his father's double crossing partner Jean (Weaver), and get
it back to them before they murder every last member of his family.
The film
is, as a whole, painfully average but there's one part in particular that'll
have you screaming in frustration; we never find out what's in the freaking
briefcase! People are getting killed left, right and centre over a plain, black
bag. And no, this trick doesn't give the bag some kind of epically dangerous
aura; it's just infuriating. But lack of clarity is a theme with this film. The
fight scenes and car chases are murder to get through. In the former, you can
barely see who's hitting who because the shaky camera work and fast cuts, while
the lighting in the latter makes it really difficult to tell the cars apart.
Everything's just so dark. The car chase, despite having some pretty cool
scenes of cars rolling down stairs, is robbed of its tension because it's so
confusing.
Cavill
joins the generation of actors who are beautiful to look at but incredibly
bland. He just goes through the motions here as a man who discovers his inner
badass when his family is threatened yet never really embraces those powers.
Echegui plays Lucia, his shrieking female sidekick who, despite this unfortunate
character flaw, is the most likeable person in the film. Rounding of the cast
is Weaver's Jean. She skirts the line between angry, irritated and insane yet
never quite manages to form a compelling villain mainly because we don't know anything
about her or why getting her hands on the briefcase was worth selling out her
partner. At the very least though, she's a badass with a gun.
What
the ads fail to show is that this 'film' is actually a feature length
commercial for Audi to the point that in addition to the cars scattered around
everywhere, there's actually a huge billboard advertising the brand in the film.
It's astonishingly unsubtle but again, when a film is this dull and confusing,
product placement becomes highly fascinating.