The Equalizer: Denzel Saves Action Flick From Implausible Plot
Chloë Grace Moretz

Denzel Washington

...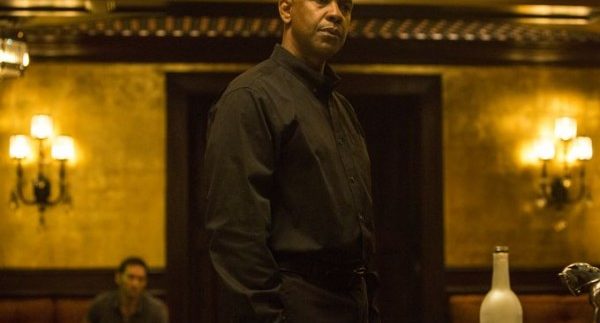 Taking on what's probably one of the most implausible premises known to man, the latest offering from Training Day director, Antoine Fuqua, goes a little too far on bending the laws of reason and logic in the exceptionally contrived, cheesy and the remarkably violent, The Equalizer.
The story follows the life of one Robert McCall (Washington); a friendly, cautious and an unassuming middle-aged man who spends his days working the floors of a local Home-Mart, before returning home to a tidy one-bedroom apartment to eat his dinners alone. Suffering from a serious case of insomnia – and what appears to be a generous touch of OCD – Robert spends most of his evenings at a local diner, rearranging cutlery, reading books and enjoying the unobtrusive company of other restless souls.
On one such night, he befriends Teri (Moretz); a troubled young woman – and a frequent diner visitor – who earns her cash working as a high-end hooker for anunforgiving Russian pimp, Slavi (Munier). It's obvious to Robert, who takes an instant liking to the young girl, that she has lost her way and encourages her to change her world and pursue her dreams of becoming a singer. Unfortunately, things don't go so well for Teri, who – as Robert soon finds out – is landed in the hospital by her employers.
Unable to sit back and ignore, Robert decides to take matters into his own hands and soon finds his way to Slavi – and the rest of his crew – to buy Teri's freedom from them. However, when the Russians decline, Robert has no choice but to take extreme measures; a move which quickly puts him in the crosshairs of the Russian mob.
The Equalizer is actually based, very loosely, on a little television show from the late eighties. However, the similarities stop at the character's name; everything else has been changed and tailored to fit Washington's trademark bad-ass passiveness, which just so happens to echo his character from the highly superior Man on Fire. Taking its time to develop, the first half of the film is dedicated to introducing us to the main character which is actually pretty engaging. However, the script loses its shape the minute the violence is unleashed. It's here that Fuqua, who also decides to channel in every single cliché from the book of revenge, crumbles and the idea of a man fighting – totally unaided – against the Russian mob seems like something that is probably better saved for the Die Hard franchise instead.
One thing is for certain, though, without Washington's captivating and grounded presence, The Equalizer wouldn't have amounted to very much.