The Lovely Bones: Peter Jackson Takes on Murder
Mark Wahlberg

Rachel Weisz

...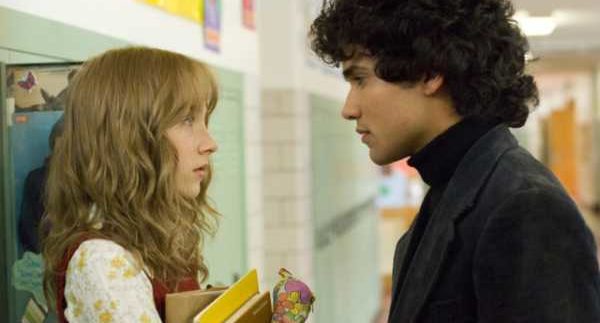 The Lovely Bones is a film adaptation of Alice Sebold's bestseller by the same title. It tells the story of 14-year-old Susie Salmon, who is murdered and proceeds to watch over her family and killer from a colourful after-world. The family struggles, balancing the need to heal itself while piecing together the mysteries surrounding Susie's murder.

Despite its all-star cast and the award-winning story it drew its inspiration from, The Lovely Bones ultimately fails to achieve a balance between Susie's fantasy afterlife and her family uncovering the circumstances of her murder. Abrupt fluctuations between moments of agonizing horror and warm sentimentalism make the plot feel forced. It seems that the tragedy's emotional demands and the search for Susie's killer were not seamlessly sewn into one cohesive story.

The film's integrity was maintained through great performances by Oscar-nominated Saoirse Ronan and Golden Globe winner Stanley Tucci. As mature as she is enchanting, Ronan demonstrates a great emotional depth well beyond her fifteen years. Stanley Tucci's chilling depiction of a serial killer is so convincing that we could hardly believe he was the same actor from comedies such as The Devil Wears Prada and Julie and Julia .

Other actors, however, really didn't shine in the film. Rachel Weisz is usually a great actress, but here she wilts in her role as Susie's mother simply because the role demands little of her. It may puzzle audiences as to why she was cast for the part. Mark Wahlberg is also limited in his role as Susie's father, purely because his character lacks complexity.

Whatever criticisms remain about The Lovely Bones , the film is indisputably visually interesting. Susie's afterlife is a wonder world of rolling green hills, parting blue skies, fields of flower, beaches, waterfalls and glaciers. It is so stunning in fact that it's borderline kitschy. One wouldn't expect anything less from Academy Award-winning director Peter Jackson, who brought us the Lord of the Rings trilogy and the 2005 production of King Kong .

Although not wholly disappointing, the film failed to live up to the impressive combination of an all-star cast, a world-famous director and an award-winning story. The most difficult part of the film from a viewer perspective is that it lacks a natural, continuous flow of energy. It's 90% boring without any action, 5% suspense momentum and 5% underwhelming endings that, again, lack action. Perhaps it should have better been titled The Lovely Bores .