The Town: Riveting Action and Compelling Drama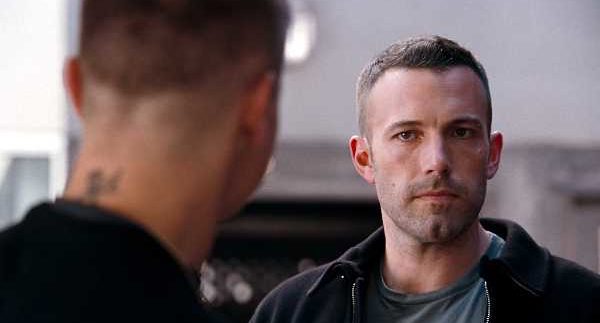 The
city of Boston
has served as a backdrop for many notable crime films, especially over the last
decade. Following The Departed, Mystic River
and Ben Affleck's impressive directorial debut Gone Baby Gone, The Town
easily earns its place among these films as another Boston-centric drama and a superb
suspenseful thriller in its own right.
Set
in the town of Charlestown , a hotbed of bank robbers and Irish gangsters; The Town focuses on a crew of outlaws that
specialises in looting banks. The group is headed by Doug MacRay (Affleck) and
his hot-tempered childhood friend James Coughlin (Renner), who has served a
nine-year sentence behind bars. James jeopardises the group's operations with his paranoid
measures on their last job when he takes the bank manager Claire (Hall) as a
hostage, and even entertains the thought of executing her just in case she might
recognise their voices in the future.
Doug interjects and decides
to take care of the matter on his own, eventually striking up an unlikely
romance with the emotionally vulnerable Claire. Meanwhile, FBI agent Frawley (Hamm) is conducting a
fierce investigation, trying to link Doug and his crew to the string of robberies
that they have committed; and he's getting close.
The Town pays extra attention to
little details that other films might have ignored; producing an overall sense
of realism. That attention to detail is also what makes the characters stand
out. Affleck wisely downplays the romantic subplot in favour of the action set
pieces that fit organically into the narrative.
Jeremy Renner's controlled
performance is the most memorable, playing a frustrated and suicidal gangster that
never quite crosses the line into insanity. Renner revels in his menace, but
the humanity that he projects gives weight to his impulsive actions.
The predicaments seen here
are nothing that we haven't seen before, but Affleck's assured filmmaking
paired with the abrasive performances from the ensemble give The Town an electric kick, shooting it
to gripping heights.
This film is quite a
refreshing cinematic experience, when most other films have taken on an endless
one-upping contest, trying to find the ultimate hook or unpredictable twist.
What The Town proves is that novelty
was never the core driver of a film's success.