Abdullah Halim: Affordable & Durable Hair Styling in Heliopolis
13, smail Mohy El Din St.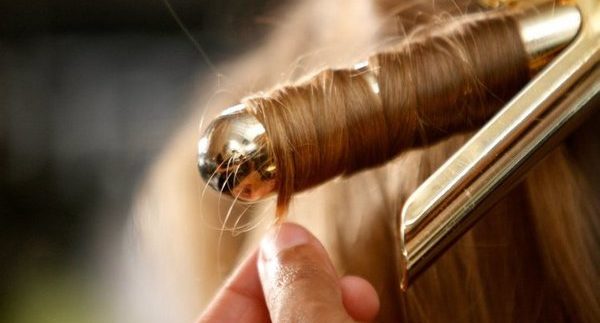 In Cairo, foreign-owned beauty salons tend to be better perceived and are generally more sought out by the upper crust. However, what is ultimately required from a beauty salon is clean hair supplies, a relaxing atmosphere, welcoming service and a professional who knows what they're doing, understands what you want and, unlike most hairstylists in Cairo, aren't trigger-happy with scissors. If you're lucky, you'll find a place with all these aforementioned criteria as well as a short waiting time.
Right off Nabil El Wakad Street in Heliopolis, Abdullah Halim's beauty salon is thoroughly Egyptian and sufficiently professional; it is a warm and friendly spot that meets your beauty needs. The interior is well organised, not over-the-top and fancy, but neat.
Our hair was washed and then dried out by two different people, preparing to style it as wavy. We asked for the shop's owner, Abdullah, to perform the task of curling our locks. His fellow employees are great at washing your hair and drying it out but won't produce the same styling results that last for more than one night. Abdullah does exactly what you ask him for; he won't show off or force something on you that you don't like. He styles hair passionately and in accordance to your requests.
A simple blow out will cost you 50LE, which is very reasonable, while an extra 10LE is for a hair wash. If you are planning to go for a more sophisticated hair style, such as a chignon, it will cost a minimum of 70LE.
Other services are also offered; you can get a manicure for 20LE or have acrylic nails done, where each one costs 5LE – guaranteed to stay put for an average of one week.
A separate area for women is available that's suitable for veiled women or for any hair removal procedures which are offered as well. For 20LE you can have your eyebrows shaped; ask for Abdullah's wife Nermine – she is excellent.
Other services from Keratin and the new collagen hair treatments are available. You can put extensions, change your hair colour, get a facial as well as receive other beauty treatments, all at reasonable prices.
The staff are amicable, helpful and are diligent in making sure you leave satisfied.