Ahmed & Abdou: Bustling Beauty Salon in New Cairo's Cairo Festival City Mall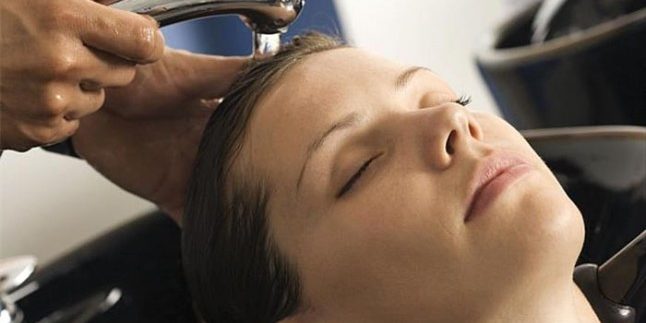 New Cairo is currently booming with new shops, restaurants, lounges and spas, with Ahmed & Abdou being the latest chain of beauty salons to jump on the bandwagon. We can never say no to some pampering and so, amidst shopping around the growing Cairo Festival City Mall, we found ourselves heading towards the beauty parlour for some much needed relaxation.
Located on the 2nd floor of the still pristine mall, Ahmed & Abdou gives a rather luxurious high-end vibe with its grey and white colour scheme and modern furnishings. Much to our relief, there were no stereotypical, tacky decorations, or cheap and cheesy pictures of dolled up celebrities in sight.The overall design of the place was quite classy and the coveted salon offers all kinds of hair and nail treatments.
Upon entrance, we were greeted by the cashier and receptionist who asked what treatments we wanted. Upon requesting a trim and blow-dry (200LE altogether), he typed in our names and mobile numbers and escorted us inside. The place was, much to our surprise, smaller than we thought it would be and packed to the brim with customers. We were seated on the rather uncomfortable couches and remained so for about 20 minutes before we were taken to the hair sinks.
The quick and efficient staff massaged and washed our hair with top-notch shampoos and conditioners and skilfully untangled our hair without yanking almost any strands out. Our hairdresser immediately came by and patiently listened to our requests; no-fuss trims that kept the length of our hair pretty much intact. He began to snip away with our demands in mind and, shockingly, used quite unusual trimming methods – but our gut instincts told us to remain silent and trust him.
He finished cutting away, massaged some serum into our strands and began blow-drying them. Much to our dismay, we started smelling some burned hair and the heat immediately began stinging our faces; he was using extremely high heat. The finished look was not quite how we expected it would be. The trim was on-point and he definitely listened to pleads for our hair to remain lengthy but the blow-drying was nothing special, with our hair lacking the anticipated volume.
All in all, our experience at Ahmed & Abdou was satisfactory but lacked any wow factors; we were pleased with the trim, yet unamused by the overall styling. The fact that the place was crowded also meant that it was noisy and did not allow us to unwind and relax at all. We, however, thought it's a nice staple salon to hit during beauty emergencies.