Ahmed Taha Beauty Center: Budget Beauty Treatments in Heliopolis
14 Misr Lel Taamir Bldgs.,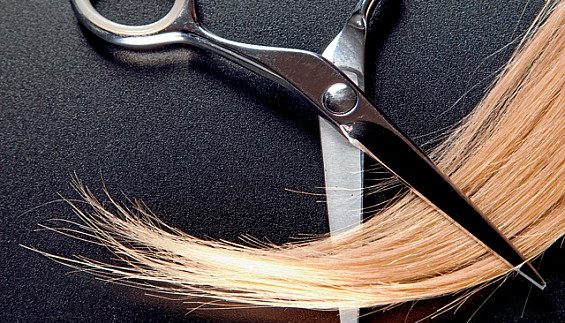 Big or small, fancy or basic, there's no end of beauty salons in Cairo. Tucked away in the heart of Masaken Sheraton, Ahmed Taha first started as a neighbourhood salon that fostered a reputation based on quality and integrity. With another Heliopolis branch established since, we decided to visit the original venue, built underneath the apartment building that the founder lived in.
While the salon cannot boast high-end status, their team of hairstylists and beauticians have either been trained in certified institutes, or have extensive experience. The shop has two entrances; the main one opens to the hairdressing floor where Ahmed Taha's prized stylists work, whilst a smaller, private entrance was recently created for veiled women who feel uncomfortable walking through the main area to reach the back room.
The salon was recently renovated and now boasts sleeker whitewashed walls and gleaming ceramic floors as well as new equipment, including full-length mirrors and leather chairs. Offering all the services expected of a beauty parlour, Ahmed Taha does cuts (70LE), styling (40LE), colouring (200LE), waxing, threading (+15LE), and an assortment of beautifying hair masks and facials – though on good conscience, we can't recommend that you receive your facials here.
Although we've had decent haircuts on previous visits, our trusted hairdresser was at their second branch, and unavailable for the day. Instead, we opted instead for a blow-dry, curling and eyebrow threading treatments. Immediately tended to, we were lead to the wash basin where our hair was shampooed and conditioned, as well as detangled with a wide-toothed comb.
While most of the hairstylists operating on the main floor are men, we found that they were much chattier than most female beauticians we have come across; the conversation was forced even during the loud roar of the blow-dryer.
Excessive small-talk aside, the styling process was efficient and full of interesting quirks as our hairstylist incorporated rarely-seen methods of volumising and curling, which made the whole experience quite exciting. Locking in the strands with a quick comb-through of a gloss serum by popular-brand, Chi, our styling was complete.
Next, we moved to the backroom where the waxing, threading and private hairdressing takes place. The environment was much livelier as most of the salon's patrons reside in the surrounding neighbourhood, making the shop a gathering place for sewing-circle gossip. With efficient aptitude, our beautician expertly threaded our eyebrows with almost no discomfort felt on our part. Besides threading, she also plucked when needed and trimmed the longer hairs down to equal length.
Ahmed Taha may not be the most glamorous hair salon to be found in the capital, but it's affordable prices encourages loyalty and makes the parlour a sociable, beautifying haven.