Beauty Salon Josy: Decent Spa Treatments in Maadi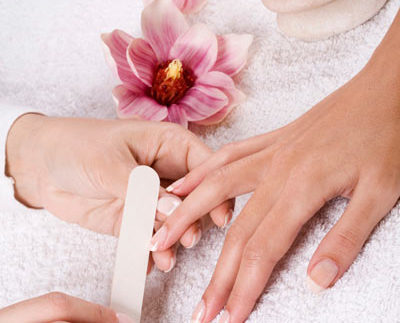 There are three main reasons why women go to
beauty salons; they've either had a truly awful day, they received a gift
certificate, or it is for a special occasion. On this occasion, Beauty Salon
Josy was visited for every one of those reasons.
For those who have never been, Josy is
hidden away in an inconspicuous building on the quiet Road 206 in Degla, Maadi
right next to the locally well-known Mariam Market.
Josy offers all the typical fixings of a
beauty salon including body waxing and threading, which range from 15LE to 65LE,
and a decent variety of facials that use imported products. Although Josy
does not have much going on in terms of interior design – especially when
compared to salons in the same price range – the main room is clean and
spacious. More importantly, the staff is friendly and appear genuinely happy to
be at work. To the left of the main room are a number of manicure stations
(55LE for a regular one), each equipped with its own lamp and drying fan. Right
after are the pedicure stations (70LE for a regular one) with chairs, each complete
with its own foot bath and generous stack of magazines. The chairs were comfortable
and the foot bath was the perfect temperature, but the massage chairs, now commonly
associated with getting a pedicure, were missed.
Josy offers a wide range of nail products – including the popular Essie and OPI brands. After
selecting a soft pink nail polish and receiving a nice soak and scrub by Josy
herself, the salon's Belgian owner, the beautifully
lacquered nails were short-lived and bubbled almost immediately after.

In addition to manicures and pedicures,
Josy also offers massages including Swedish, Thai, deep-tissue and hot-stone.
The massage rooms are cosy and smell pleasantly of scented oil. The first
massage tried at Josy was a typical 60-minute Swedish massage (240LE), and
although it didn't really iron out all the painful back kinks, it was satisfying.
The masseuse was professional and generous with her time but when asked to
focus solely on the back and shoulders, the request was largely ignored.
Otherwise, the massage was refreshing and relaxing; making it tempting to come
back again.
We also tried a 90 minute hot-stone
massage, courtesy of a gift certificate. After being led into a warm, sweet-smelling
massage room, the massage started out ok – the lights were dimmed and the
massage table was clean and comfortable; the music not too loud or distracting.
The masseuse started by placing warm pebbles between the toes, then
placing a number of warm rocks on a towel that covered the back; this was soothing
and comforting but the rest of the massage left much to be desired. This
was strange because in addition to being the priciest massage on the
menu (360LE), it took three separate attempts to schedule an appointment. Despite
desperately wanting to give the masseuse the benefit of the doubt,
she had difficulty keeping a flow and the constant clunks every time she
fished for more stones out of the water was unnerving; it felt as if she spent
more time rummaging through the water basin than actually giving the massage. If
it is a massage you are craving, it may be best to stick to the usual Swedish
or Thai routine.
Despite the mixed experience, the
friendly staff, location and cleanliness make going to Beauty Salon Josy an overall pleasant
experience.