Body Works: Intense Pilates in a Friendly Environment
29, El Shahid Ishak Yakoub St.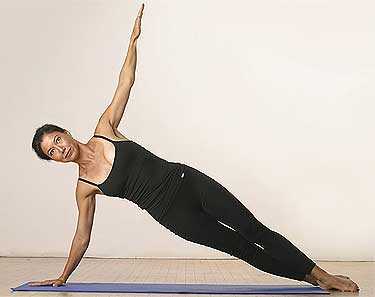 To many people, pilates
is the workout of the decade. Adored by Hollywood
celebrities for its almost instant results in toning muscles and improving
postures, this toning workout is for women and men alike. So to all you gym-addicted machos out there; don't
be ashamed to find it in you to embrace it!
Body Works is
a workout studio located in a quiet residential neighbourhood in Heliopolis. Situated on the ground floor with
its private small garden, Body Works is an all-women fitness studio established
many years ago by two sisters, Amani and Amal. They offer various types of
classes with different levels, from aerobics and dance to pilates and yoga.
The studio is
comfortably spacious and classes are never overbooked; so your personal space
is guaranteed. With classes around the clock, you are certain to make it to
your favourite workout. They have separate classes for pilates ball and mat pilates
to focus on an extreme workout. The instructors are very professional and
dedicated in class, yet friendly with a witty sense of humour. They are
determined to focus on you during the one-hour workout to ensure that you
achieve optimum results, as opposed to ignoring their students. Their moves are
spot-on and fit under the pilates column, unlike the majority of instructors around
who choose to innovate poorly as they go along in class and claim it is pilates.
By the end of your class, you feel satisfied and sore to the core; a rewarding feeling
that's borderline masochistic. The further down you stretch and feel your
muscles ripping apart, the deeper your smile grows!
The studio is
well-ventilated; so don't worry about stuffiness and body odour. They even have
signs reminding people to constantly use deodorant. The music played in class is always
synchronized with the nature of the workout, which puts you in the ideal mindset.
Not feeling the
Pilates? Check out their website for more classes,
from cardio to toning to mind and body. They even have classes for your young
ones so that they don't feel left out. All Body Works instructors are
internationally certified.
All one-hour classes
cost 40LE for a walk-in, or you can choose to pay 300LE for 12 hours, 400LE for
one month of unlimited hours, or 900LE for three months of unlimited hours.